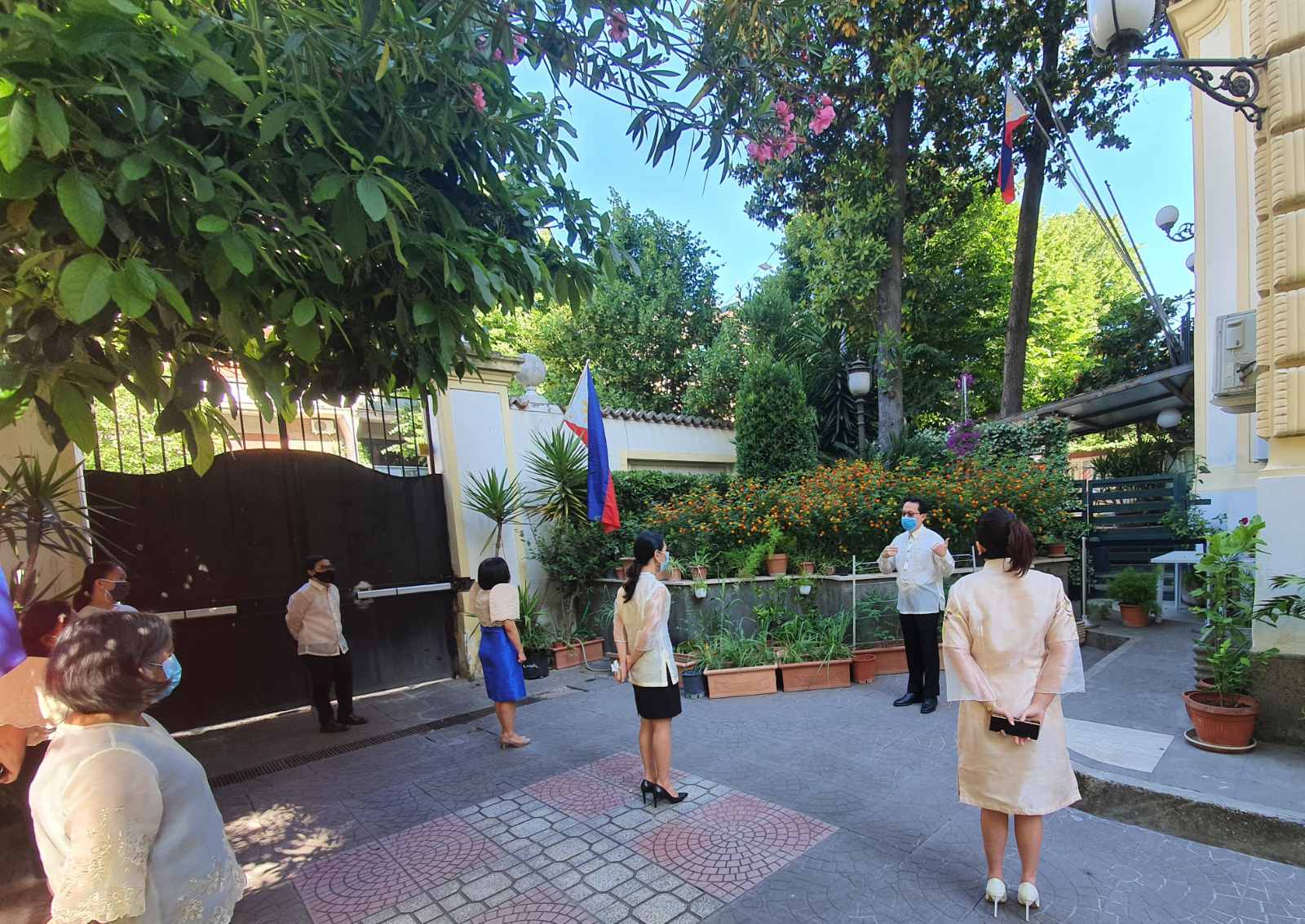 Philippine Ambassador to Italy Domingo P. Nolasco led the personnel of the Philippine Embassy in Rome to a flag-raising ceremony on 28 May 2020 to commemorate National Flag Days from 28 May to 12 June 2020.
After the ceremony, Ambassador Nolasco encouraged the Philippine Embassy personnel to take inspiration from the courage of the heroes of the Philippine revolution as the Embassy performs frontline consular services amidst the COVID-19 pandemic.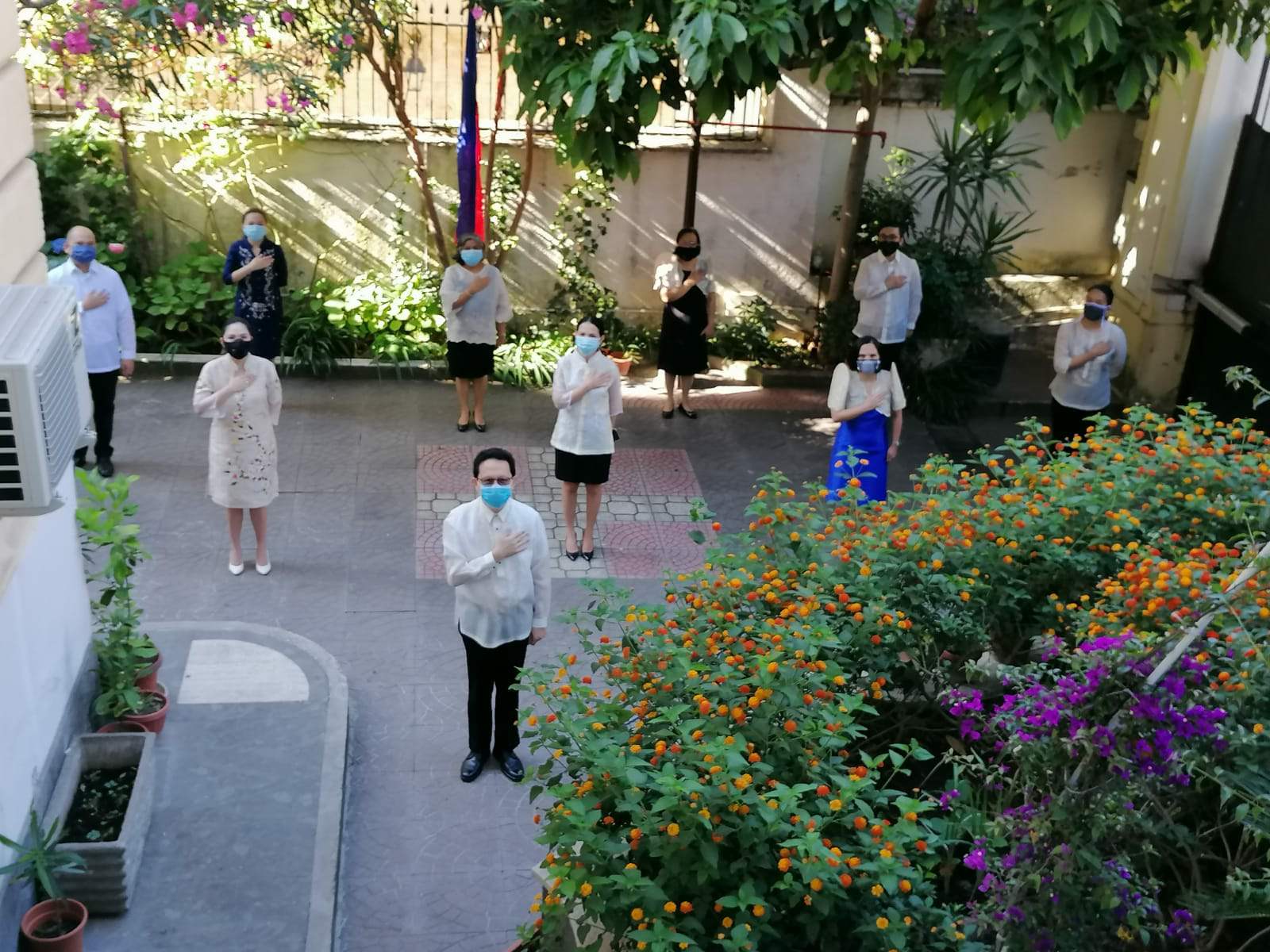 Likewise, Ambassador Nolasco highlighted the importance of the Philippine flag as a symbol of the Filipino nation and a reminder for Philippine foreign service personnel to do their utmost best in public service even amidst the pandemic.
National Flag Days honors the first unfurling of the Philippine Flag in Cavite during the Battle of Alapan on 28 May 1898. On 12 June 1898, the Philippines declared its independence from Spanish colonization.
—
For more information, visit https://www.romepe.dfa.gov.ph or
https://www.facebook.com/PHinItaly.