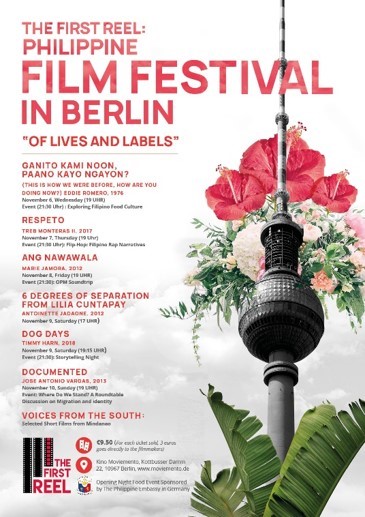 Berlin — The first Reel Philippine Film Festival opened in Germany's oldest cinema, Kino Moviemento, in the heart of Berlin on 06 November 2019.
The festival's opening film is the restored version of Filipino classic, "Ganito Kami Noon, Paano Kayo Ngayon?," written and directed by Eddie Romero and starring some of the Philippines' premier thespians, Christopher De Leon, Eddie Garcia, Leopoldo Salcedo, and Gloria Diaz.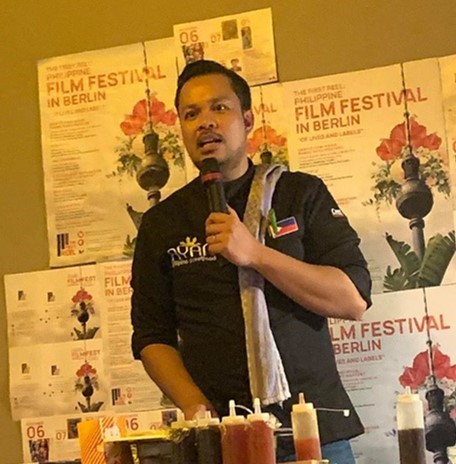 The opening film was followed by an interactive Philippine culinary session with Filipino-German Chef Bulawan Callanta of Berlin's AYAN Restaurant. The session included an Adobo Cook-off which was sponsored by the Philippine Embassy in Berlin.

In her welcome message, Philippine Ambassador to Germany Ma. Theresa B. Dizon-De Vega lauded the initiative of Festival Director Lola Abrera and Film Programmer Trinka Lat for coming up with a platform to showcase the diversity and multiplicity of narratives in Philippine cinema.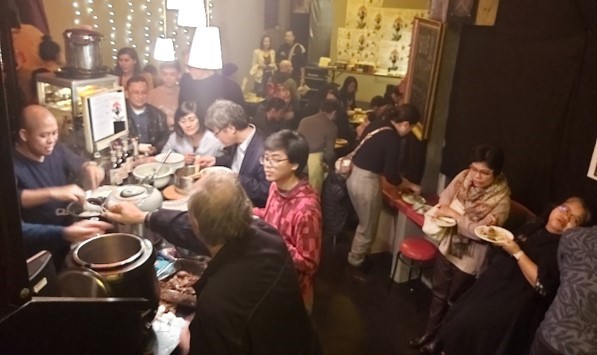 The festival, with the theme "Of Lives and Labels," ran until 10 November at Kino Moviemento and featured side events after each screening, including a story-telling session on 09 November co-moderated by Consul Catherine Rose Torres.
—
For more information, visit  https://www.berlinpe.dfa.gov.ph, https://www.philippine-embassy.de or https://www.facebook.com/PHinGermany.