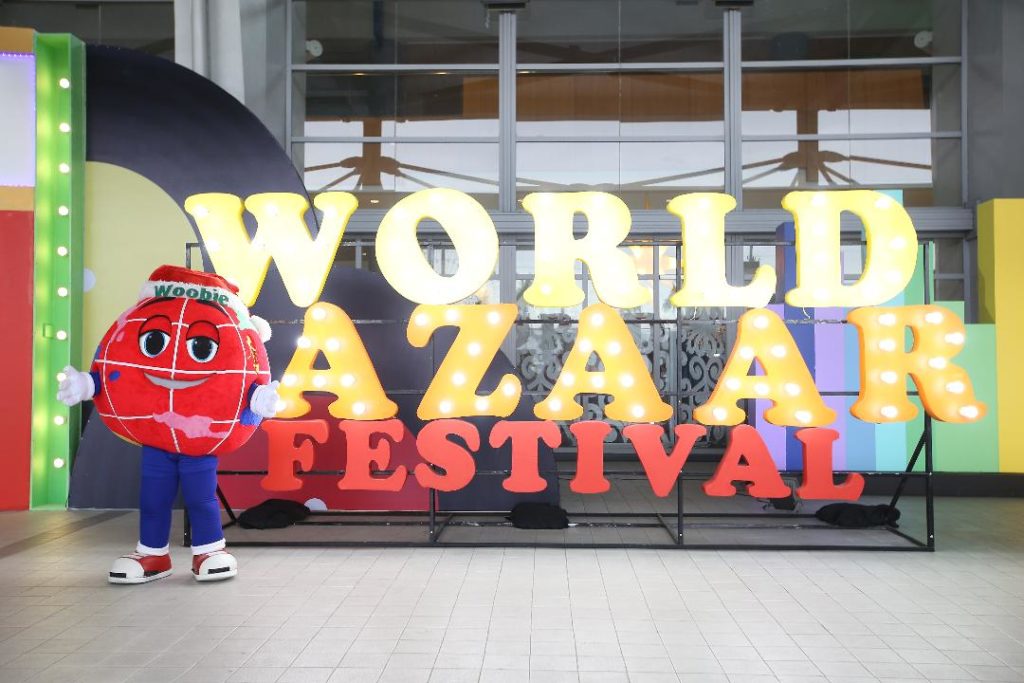 Gift-giving has always been central in holiday celebrations. Think "Monito Monita" or Secret Santa! A means to celebrate relationships, express appreciation, or return favors for those who have shown us kindness, gift-giving will always be an important aspect of any Filipino Christmas. Recognizing the centrality of gift-giving for Filipinos, the World Bazaar Festival is back on its 19th edition to invite everyone to "Experience Giving" like never before.
Set to showcase the widest array of gift items, from traditional ones to new and novel varieties, WBF 2019 is the ultimate destination to shop for the most ideal gifts. From apparel, shoes, and accessories to home décor items and organizers, one is sure to find a unique and one-of-a-kind gift for every person in his or her Christmas gift list.
Knowing how challenging it can be to think of a great gift idea, here are a few suggestions from the roster of products that will be available at this year's WBF.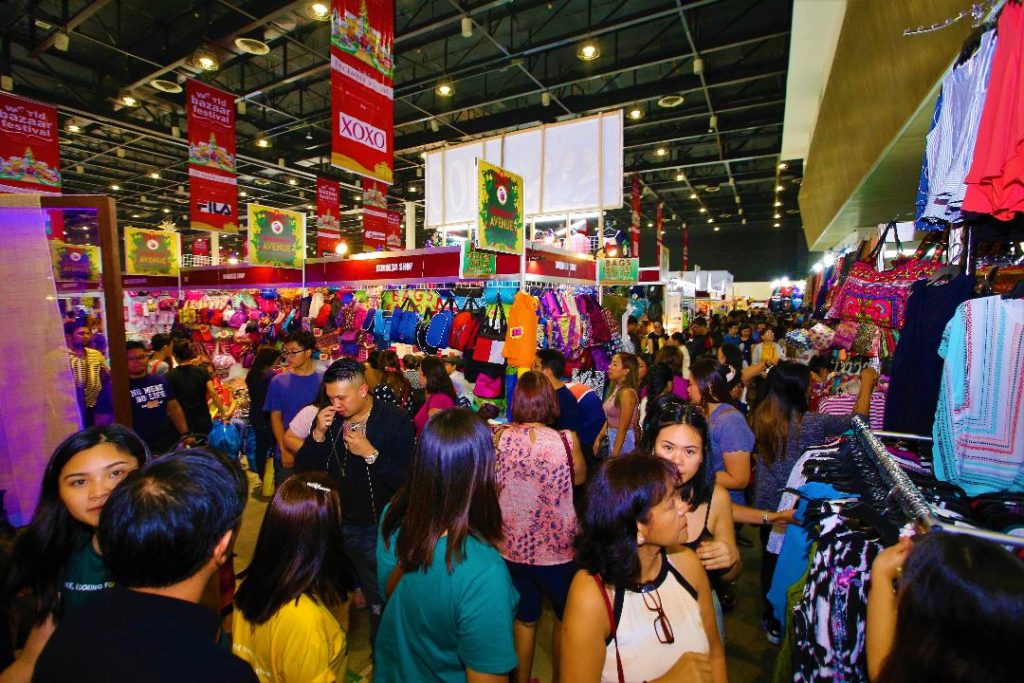 GIFTS FOR SISTER
For the sister who's fond of make-up and accessories, Summit Crafts' jewelry box with mirror is a thoughtful idea. Priced at P500 each or two for P1,000, the inside material of the box is cotton suede and comes in different designs and colors. Another alternative is the Donna B Pro Make-Up Gallery Co.'s trendy Soleil Big Make-up Bag for the limited price of P349. Perfect for your book-loving or faith-embracing sister are the Catholic Book Center's inspirational gift items such as spiritual and religious articles as well as books and CD/DVDs. 
GIFTS FOR BROTHER
Waterproof, oil-resistant, durable and proudly made in the Philippines, Jayson Leather's Mainewood shoes can be a practical new addition to an on-the-go bro's footwear collection. Prices start at P199 and will depend on the design. Sure to streamline any casual look Vedasto Leathergoods Corporation's modestly priced but premium quality genuine leather bags, which start at P4,000. Compact and useful for every day, Omena Corporation's Quick Charge Power Bank Slim External Battery Pack With Micro USB is also a practical gift idea. The power banks range from P500 to P2,000.
GIFTS FOR MOTHER
Find a good selection of gift finds that are fitting for hardworking moms at the bazaar. Among these are Storage Solutions' cash envelope wallet for better budget organization. Trendy yet functional, the high-quality tote bags by Arinawan Manufacturing Corporation are not only heavy-duty and sturdy with its zip closure on the top but also, stylish and  fashionable. For something new and different, why not surprise mom with handmade shoes and sandals made of jute and abaca by Jhazz Footwear. Depending on the design, the shoes are priced at P450 to P1,900.
GIFTS FOR FATHER
Simple, functional, yet exceptional like fathers are select gift finds at WBF 2019. These include the microwaveable porcelain coffee cups with neoprene sleeves by SugarPlum Lifestyle; personalized gift keychains made up of zinc alloy metal by Rare Manila which can be engraved with names or short texts; and Canadian ice wine by Urban Island Winery. 
GIFTS FOR A FRIEND
For that thrifty friend, the Coin Bank Dolls Girls by Varietyfinds Trading make for a cool gift. For artsy friends who love to dress up, check out Jumimo by Vickit's handmade fashion jewelry and gift items as well as Aniya Clothing's printed pouches and coin purses. Help friends make the switch to a more environmentally-conscious lifestyle by gifting them with modern and sleek stainless straws by Happy Gifts Corporation.
GIFT IDEAS FOR THE LOVE OF YOUR LIFE
Looking for something new to gift your loved one? Give the gift of warmth and comfort with cute wearable blankets with sleeves by bleevesph. Sweet and sentimental, Evo-Hern Home Furnishing Shop's customized pillows are a unique way to express one's love. For couples who are not afraid to show the world how much they love each other, they can go matchy-matchy by choosing from the Perfect White Shirt's extensive selection of pop culture inspired apparel and customized shirts. Prices for the shirt start at P450 to P1,000.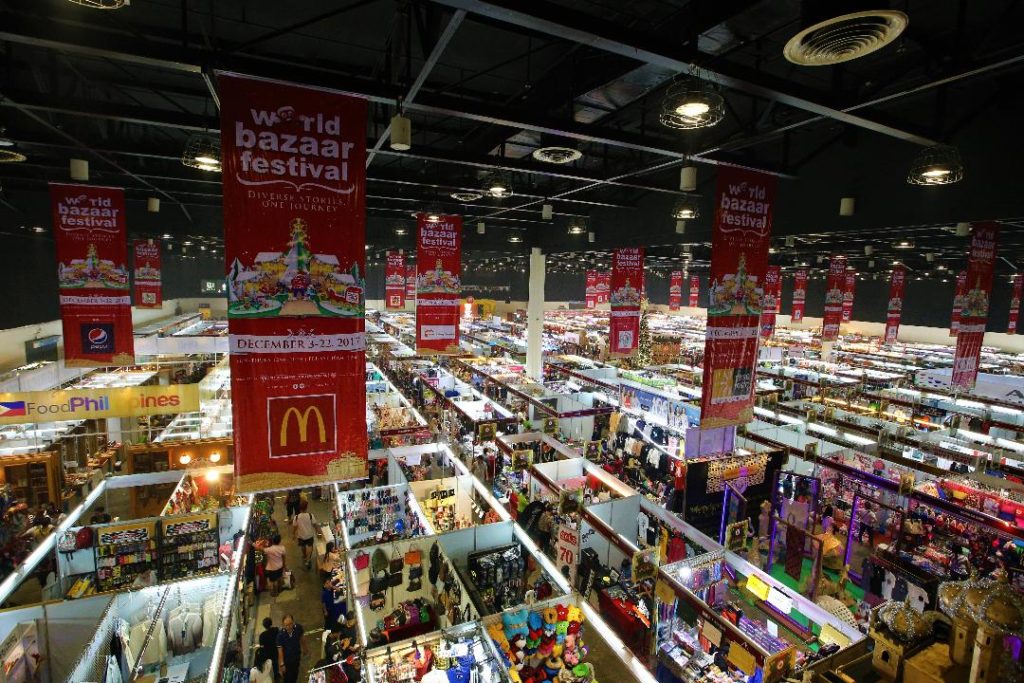 Organized by Worldbex Services International, the 19th World Bazaar Festival or WBF 2019 is happening on December 14 to 23, 2019, from 12:00nn to 10:00pm (Sunday to Thursday) and 10:00am to 12:00mn (Friday to Saturday) at the World Trade Center Manila. Entrance tickets are priced at P80. The bazaar is for the benefit of the ABS-CBN Foundation Inc. For more information, visit www.worldbazaarfestival.com or follow World Bazaar Festival on Facebook and @worldbazaarfestival on Instagram.