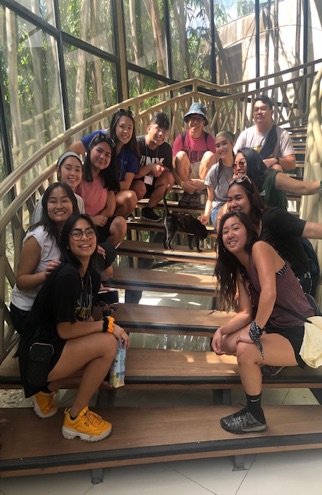 Manila – A total of 12 millennials aged 18-25 years old of Filipino-American heritage from the United States Midwest had a once-in-a-lifetime seven-day immersion experience in Manila, Bulacan, and Nueva Ecija from 03 to 09 January 2020.
The US Midwest Youth Leaders in Diaspora (YouLeaD) Immersion Program (Midwest You-Lead II) is a joint project of the Philippine Consulate General in Chicago and the Commission of Filipinos Overseas (CFO). Now on its second edition, the program aims at providing better understanding of the country and helping rediscover their Filipino roots.
There are a total of 12 youth participants in the immersion program: Angelica Alday, Madeline Azcueta, Ralph Balita, Celia Benito, Christopher Garrick, Jasmine Natividad, and Christiana Santiago from Illonois; Marcus Villareal and Isabelle Rivera from Ohio; Mary Nicole Cabaluna from Indiana; Nicholle Nacionales from Minnesota; and Makayla Leiting from Nebraska.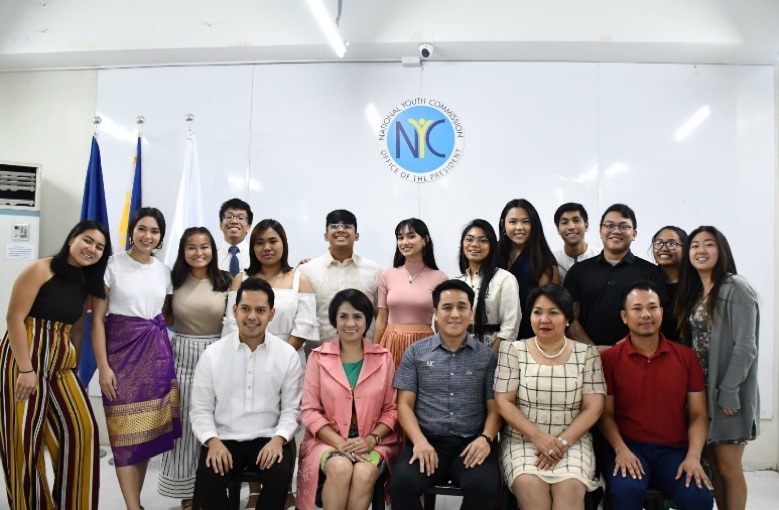 The first day of the program consisted of a luncheon at the CFO headquarters in Manila, a Filipino language class by the Commission on Filipino language, and a lecture on Filipino roots by National Artist and novelist Francisco Sionil Jose.
The following day, the young participants was brought to the Gawad Kalinga (GK) Enchanted Farm and Community in Angat, Bulacan where locally-made products of social entrepreneur projects developed by the students from the School of Entrepreneurial and Experiential Development (SEED) inside the GK community were showcased. Dinner was provided by host families inside the community, many of whom are GK homes beneficiaries.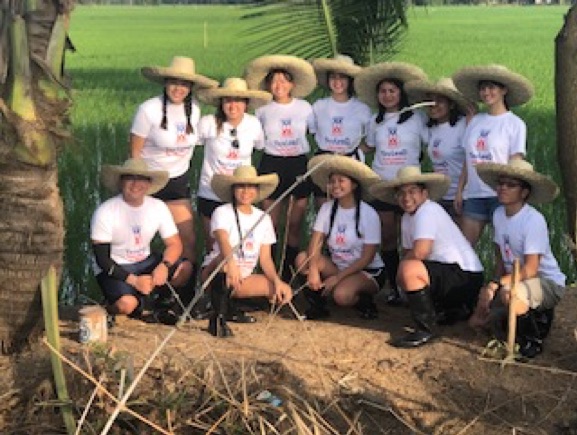 The young participants traveled to Nueva Ecjia for a rice-planting experience. The succeeding days had the participants visiting Mt. Minalugao National Park in Gen. Tinio, Nueva Ecija, and in Cabanatuan City where they met young mayor Myca Elizabeth Vergara. The Department of Foreign Affiars and the United States Embassy in Manila also hosted the participants.
Closing ceremonies were held on the seventh day of the program at the National Youth Commission (NYC) headquarters in Quezon City was joined by Commissioner Enriquez in distributing certificates of appreciation signed by CFO and the Philippine Consulate General in Chicago to all the participants.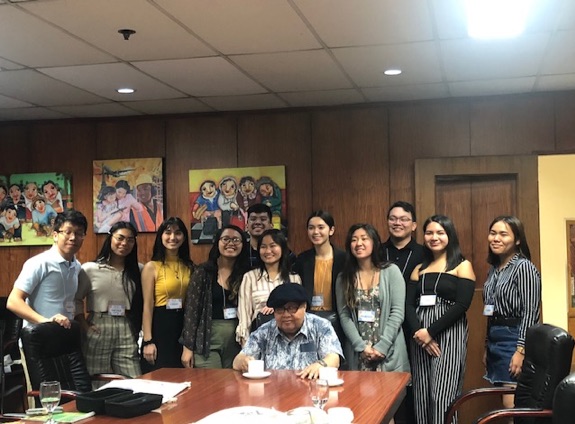 During the closing ceremonies, the participants spoke of their impressions and the impact of the trip. They were unanimous in saying that the immersion program was a game-changer and transformational. These experiences made them feel special and help them reconnect with the country. They promised to help promote the Midwest You-Lead immersion program to their peers back in the US which they say is a unique program for the Filipino-American millennials in the Midwest.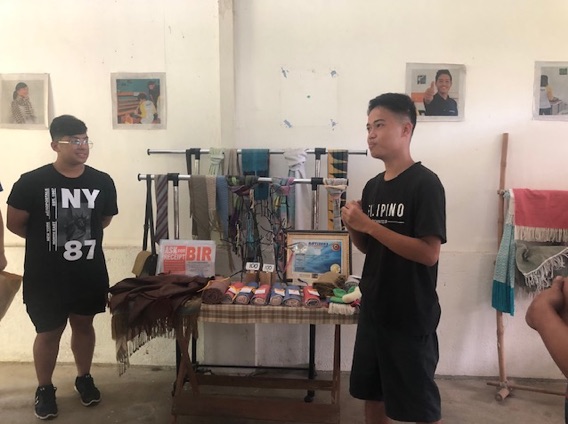 Accompanying the second Midwest YouLead participants were CFO YouLead Secretariat staff, Ms. Mayumi Peralta and Jovian Bulawan and Consul General Jamoralin. MAD Travel co-founder Rafael Dionisio coordinated the Nueva Ecija leg of the trip. Other supporting organizations were the International Society of Filipinos in Finance & Accounting (ISFFA) and the BPI-Ayala Group.
—
For more information, visit https://www.chicagopcg.dfa.gov.ph, 
https://www.chicagopcg.com or https://www.facebook.com/PHinChicago.