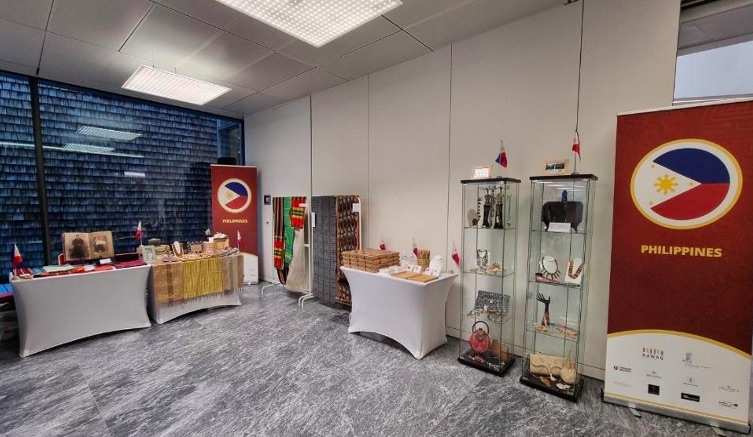 The Philippine Permanent Mission to the United Nations and Other International Organizations in Geneva showcased the country's culture through its traditional and colourful indigenous textiles, fabrics, and accessories representing Luzon, Visayas, and Mindanao at the Asian Festival 2021 "Flavours of Asia," which featured during an exhibition and parade of native costumes held on 20 October 2021 at the World Intellectual Property Organization (WIPO) in Geneva, Switzerland. The Asian Ambassadors' Wives Association Geneva (AAWAG), in cooperation with WIPO, hosted the event.
The Philippine booth also featured a replica of the Laguna Copperplate Inscription (LCI), among the other artifacts found in 1986. Dessert packs with Filipino delicacies maja blanca, cassava cake, sapin-sapin and biko were given to guests.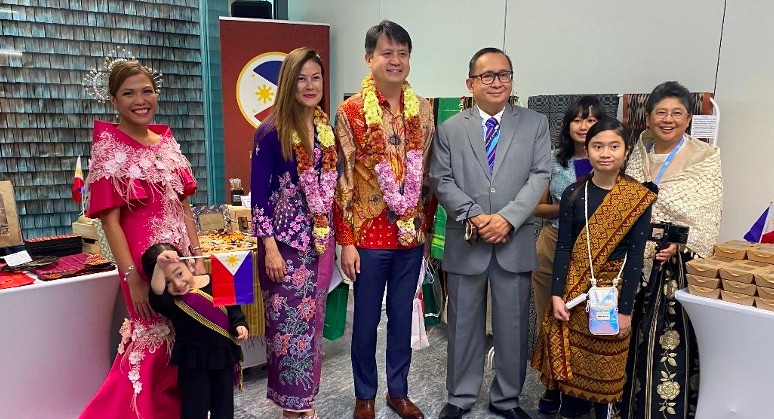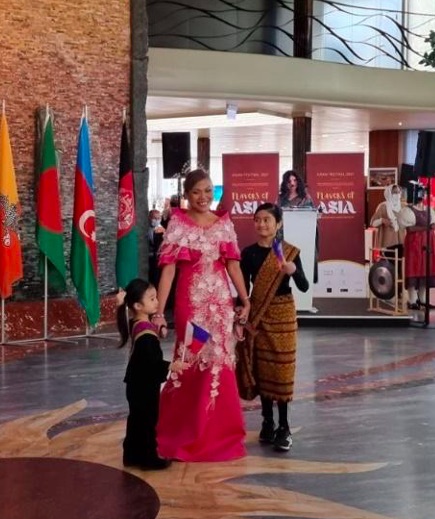 The Philippines Permanent Mission, with the support of Ambassador Jocelyn Batoon-Garcia (ret.), also spearheaded a Special Textile Exhibition, which highlighted a range of traditional textiles and fabrics from twelve (12) Asian countries – Afghanistan, Bangladesh, Bhutan, Cambodia, India, Indonesia, Iran, Malaysia, Pakistan, The Philippines, Uzbekistan and Viet Nam.
A parade of national costumes followed, where the Philippine representatives modelled a terno and native fabrics, and was received by WIPO Director General Darren Tang.
More than 900 guests from the diplomatic corps, the United Nations office and specialized agencies, international organizations, and community from Geneva attended the Festival.
For more information, visit https://www.genevapm.dfa.gov.ph or https://www.facebook.com/PHinGenevaUN.