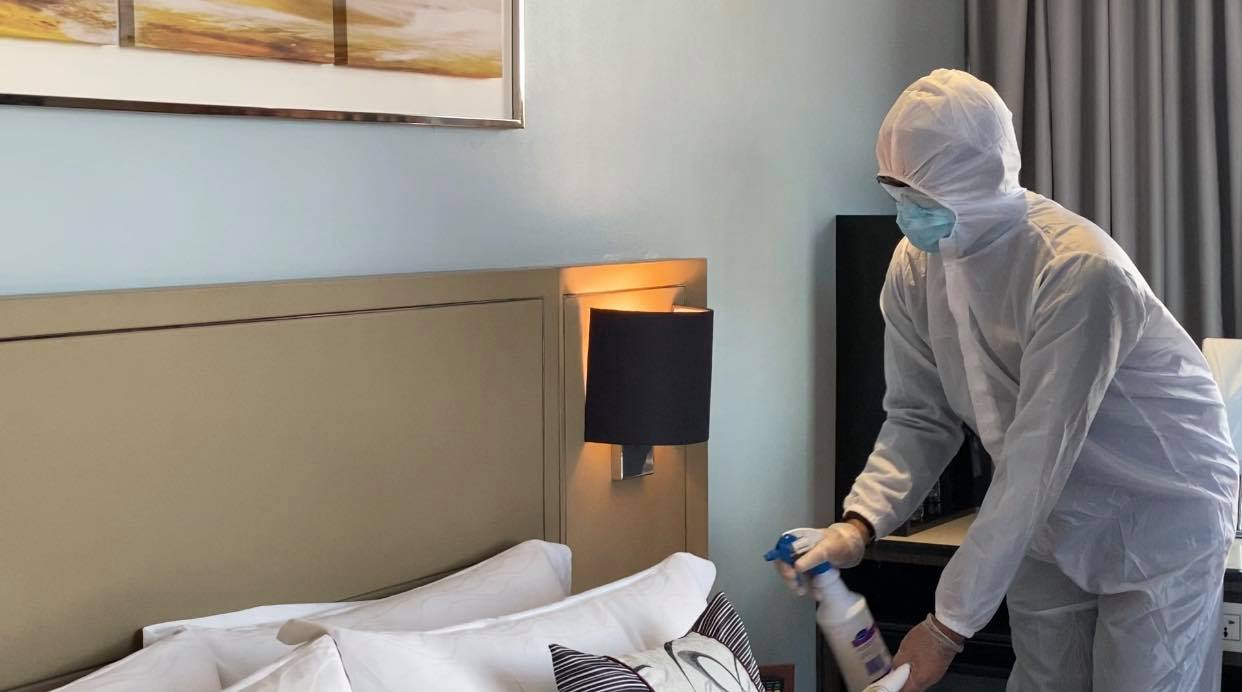 As we look forward to better days, Belmont Hotel Manila and Savoy Hotel Manila are getting ready for the "New Normal" as we implement our "SafeStay Because We Care" Health and Safety Campaign.  Caring for the well-being of our guests and team members shall always remain our utmost priority when we open our doors once again.
"Despite the challenges of the COVID-19 health crisis and these unprecedented and uncertain times, the team, through careful planning and coordination, have commenced a series of initiatives to ensure that we shall be ready for the "New Norm" and other Government-mandated protocols once we have resumed normal operations," according to Savoy Hotel Manila and Belmont Hotel Manila – Area General Manager, Avinash Menon. 
Soon, when the time is right, people shall be raring to travel, go out, and enjoy leisure time once again.  In anticipation of this, we are expecting that people shall be more safety-conscious and health is of paramount importance. This is why both Belmont Hotel Manila and Savoy Hotel Manila commit to adapt to and adopt enhanced cleanliness protocols to ensure a "SafeStay-cation" for all our guests.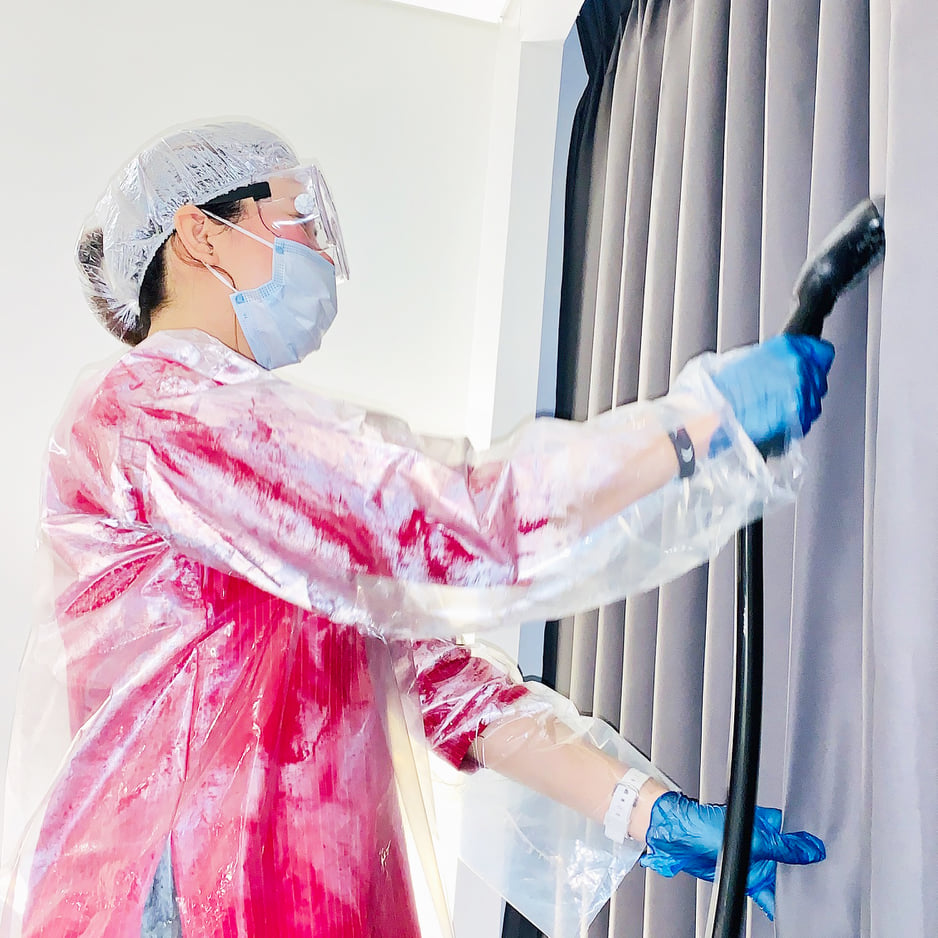 To further heighten our goal of providing a safe and healthy environment for all our guests, we have collaborated with Diversey, our partner for many years now, in cleaning, sanitation, and maintenance products and services.  Diversey represents the implicit belief that cleaning and hygiene are life essentials and "when life is clean, maintained, and hygienic the world works as it should".  As a highly credible and established supplier, our Hotels have created safer, cleaner, and healthy environment across all facilities from our All-Day Dining, Fitness Center, Pool Area, Guest Rooms, to even our Employee Work Spaces.  Diversey never failed to deliver revolutionary cleaning and hygiene technologies that provide total confidence to our Hotel guests through the years.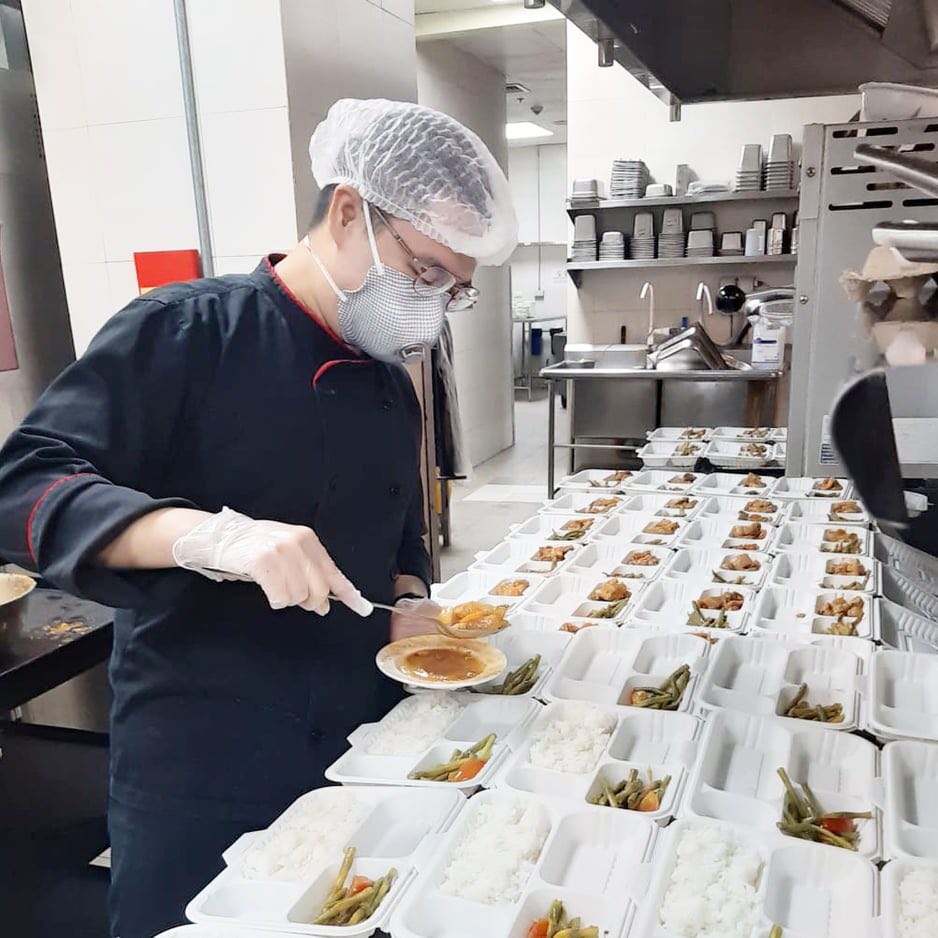 As we welcome our guests back, the five components of the "Safe Stay Because We Care" measures will be observed:
Safe Welcome: Ensuring a safe environment for our guests from arrival to departure such as temperature scanning, luggage sanitation check, and web check in / check out through the e-concierge system.
Safe Space: Ensuring thorough sanitizing and disinfection of the Hotels' public areas and leisure facilities.

 

This includes regular disinfection of the Gym and Pool Areas as well as 24-hour in-house Clinic operations, and social distancing.
Safe Team: Ensuring the health and safety of our Team Members and providing guest service with extra care.

 

Our friendly staff, especially our frontline, will be required to wear PPEs, masks, hand gloves and were trained to observe strict hygienic measures at all times.
Safe Eats: Enhanced food preparation health and sanitation measures to ensure a safe dining experience for our guests.

 

Packed breakfast meals will be served until further notice. Dining operations shall also include Grab 'n Go concepts and dine in operations at limited capacity. Contactless service and social distancing shall be strictly observed for In-Room Dining service.

 

For contactless convenience, online food ordering is available via the Hotels' chat messenger and official websites.

   
Safe Sleep: Stepping up Housekeeping level of cleanliness to ensure high-touch surfaces in all guest rooms are safe and sanitized.

 

High frequency touchpoints in guest rooms (knobs, light switch, telephones, remote controls, bathrooms) are thoroughly disinfected and sanitized during every cleaning process.

 

Room amenities shall include sanitizing kits.

 

A "safe stay" clean seal shall be placed in guest rooms to inform guests that their rooms have been disinfected thoroughly and have not been accessed prior to their arrival.
"We shall endeavor to continually update you on forthcoming measures that we intend to implement, with the sole purpose of ensuring our Hotels provide a safe and healthy environment for all our guests", assured Menon.    
Advocating #SafeStay…because we care!
—
Belmont Hotel Manila and Savoy Hotel Manila are homegrown Megaworld Hotel properties providing world class hospitality services.For Belmont inquiries: call +63 2 5318 8888, email info.manila@thebelmonthotels.com, or visit www.belmonthotelmanila.com.  For Savoy inquiries: call +63 2 5317 2869, email info.manila@thesavoyhotels.com, or visit www.savoyhotelmanila.com.ph.  You may also visit our official accounts via Facebook and Instagram.
Diversey has been, and always will be, a pioneer and facilitator for life. We constantly deliver revolutionary cleaning and hygiene technologies that provide total confidence to our customers across all of our global sectors. Diversey is headquartered in Fort Mill, SC, USA. For more information, visit www.diversey.com or follow us on social media.