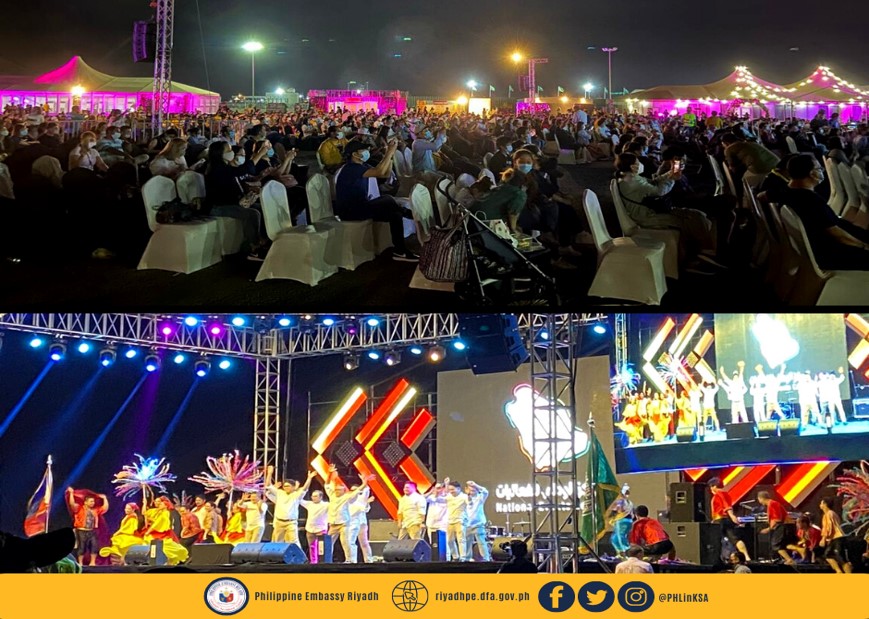 The Saudi National Events Center (NEC), headed by His Royal Highness Crown Prince Mohammed Bin Salman, the Saudi Tourism Authority (STA), and the General Entertainment Authority (GEA), in collaboration with the Philippine Consulate General in Jeddah and various Filipino organizations in the business and entertainment industries, made history by hosting the first-ever "Philippines Night" at the Equestrian Park in Jeddah, Kingdom of Saudi Arabia on 20 August 2021.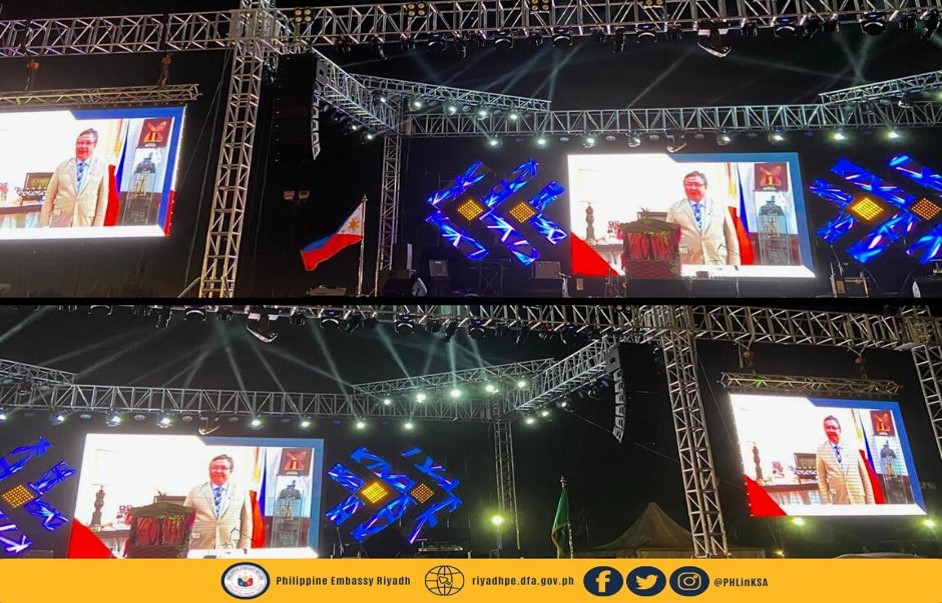 Officials from the Philippine Embassy in Riyadh and the Philippine Consulate General in Jeddah attended the event. In his message, Philippine Ambassador to the Kingdom of Saudi Arabia Adnan Alonto expressed gratitude to the organizers for holding the historical occasion and invited the Saudi nationals to enjoy Filipino talent and creativity for a better appreciation of the Filipino culture and heritage.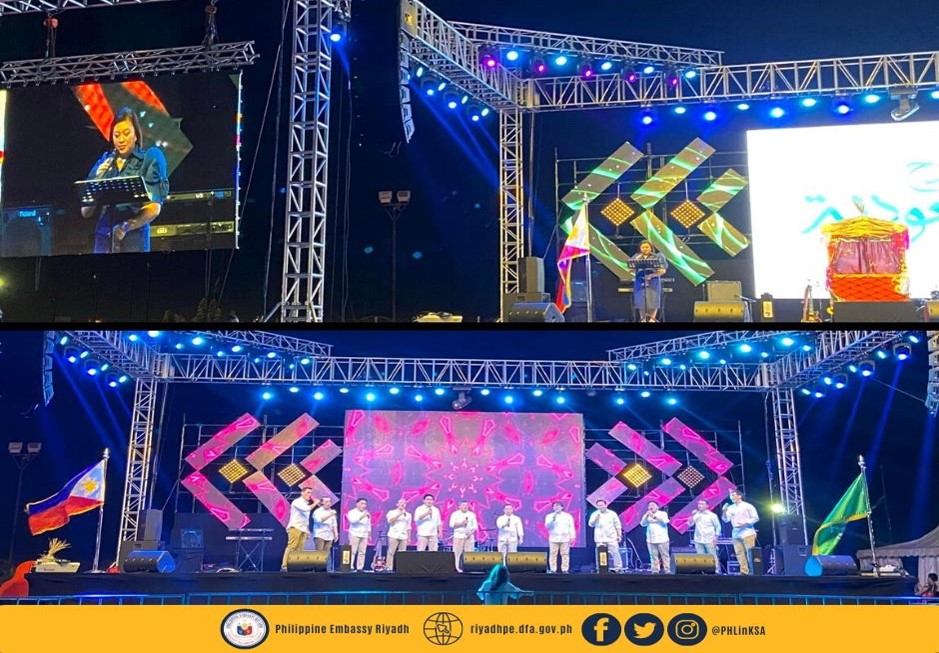 The event itself, which ran from 6:00 PM to 12:00 MN, was well-attended by both locals and Filipinos. The program's highlights were the presentations featuring Philippine culture and Original Pinoy Music (OPM) through performances by the various Filipino artists in Jeddah. Aside from musical performances, there were also booths featuring mini games, face painting, and Filipino food, similar to what one would find at a Filipino "peryahan".
The "Philippines Night", part of the STA's Saudi Summer Program, aims to strengthen the socio- cultural relations of the Philippines and Saudi Arabia.
—
For more information, visit https://www.riyadhpe.dfa.gov.ph or https://www.facebook.com/PHLinKSA or https://twitter.com/PHLinKSA.