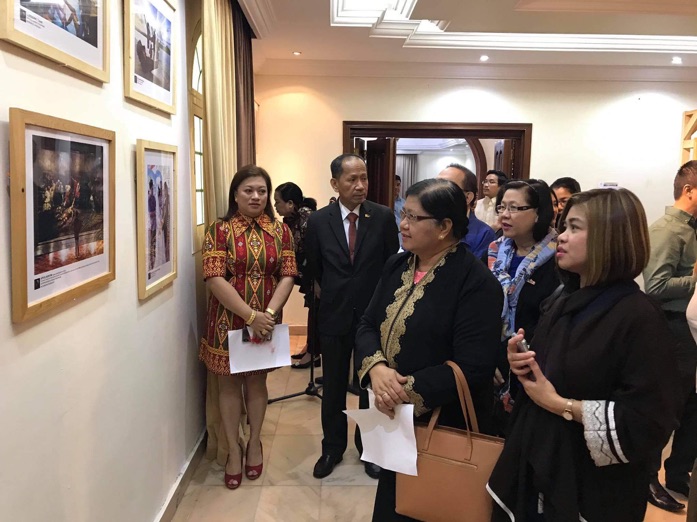 Jeddah – The Philippine Consulate General in Jeddah kicked off the Philippine National Arts Festival on 25 February 2020 at the Consulate grounds with an arts exhibit entitled, "Arts Scene, Art Seen", featuring guest artists from Kulay Photographers Community and Athr Gallery in Jeddah.
In his opening remarks during the ceremony, Philippine Consul General to Jeddah Edgar B. Badajos spoke on the transcendental nature of art. "Art is not what you see, but what the artist wants others to see. It is in this perspective that art works, like those in the exhibit, serve as a window that allows us to peek into the mind of the artist," he added. "On a larger perspective, art works give us a glimpse of the culture, the way of life of the people where the works come from; viewed that way, art becomes a medium through which we gain a better understanding of other people's culture."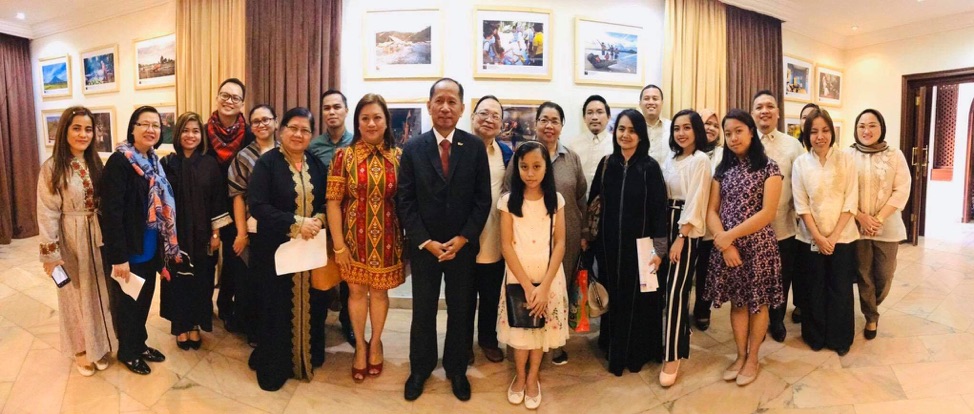 Consul Mary Jennifer D. Dingal provided a context to the event. According to her, the 29th National Arts Month with the theme, "Ani ng Sining: Philippine Arts Festival" this February 2020 "underscores art as a right and responsibility, its integral role in community life, and its contributions to the strengthening of national pride". She added that the theme for this year's exhibit at the Consulate, "Art Scene, Art Seen", is a celebration of the many breakthroughs in the local art scene. The groups and individuals, who contributed to the exhibit are Kulay, Athr Gallery, Mr. Redentor Bual, Ms. Leila Evangelista, Athr Gallery Artists, Philippine schools and PISTA.
—
For more information, visit https://www.jeddahpcg.dfa.gov.ph or
https://www.facebook.com/PHLinJeddah.