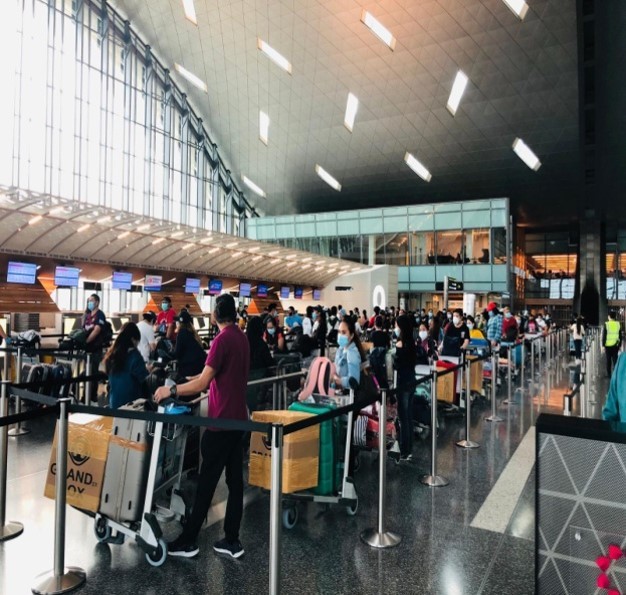 The Philippine Embassy in Doha repatriated a total of 278 overseas Filipinos, including an infant, via a chartered Philippine Airlines (PAL) flight on 20 May 2020.
The chartered flight included 28 female wards who have sought temporary shelter at the Embassy/Philippine Overseas Labor Office's (POLO) Migrant Workers and other Overseas Filipinos Resource Center (MWOFRC) prior to their repatriation.
The repatriates, who were assisted by Embassy and POLO officials and personnel at the airport, arrived individually and in groups, with some of whom went to the airport as early as six hours in advance.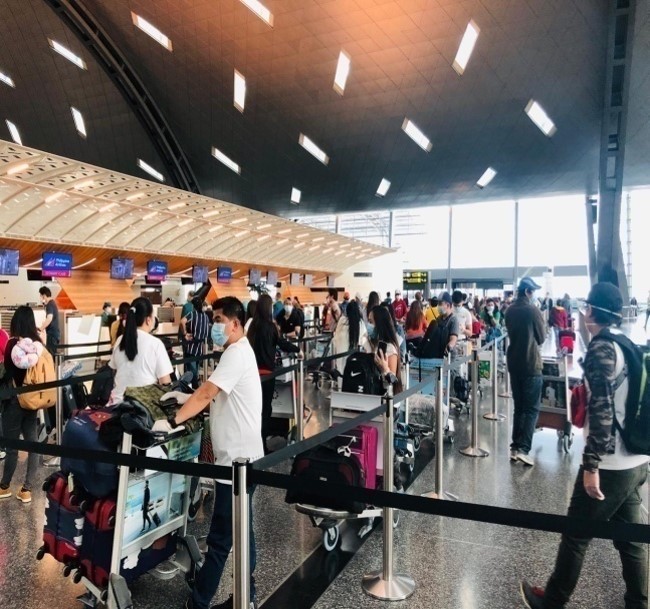 The mounting of the chartered flight, despite Qatar's inbound travel restrictions, was a result of the close coordination between the Embassy/POLO and relevant authorities in Qatar, such as the Supreme Committee for Crisis Management, the Ministry of Foreign Affairs, the Ministry of Interior, the Ministry of Administrative Development, Labor and Social Affairs, the Qatar Civil Aviation Authority, the Hamad International Airport, and Qatar Airways.
The chartered flight would not have been made possible without the invaluable support from the Department of Foreign Affairs, the Civil Aviation Authority of the Philippines and other entities, including PAL.
The Embassy and POLO stand ready to provide appropriate assistance to those who wish to be repatriated.
—
For more information, visit https://www.dohape.dfa.gov.ph or
https://www.facebook.com/PHinQatar.