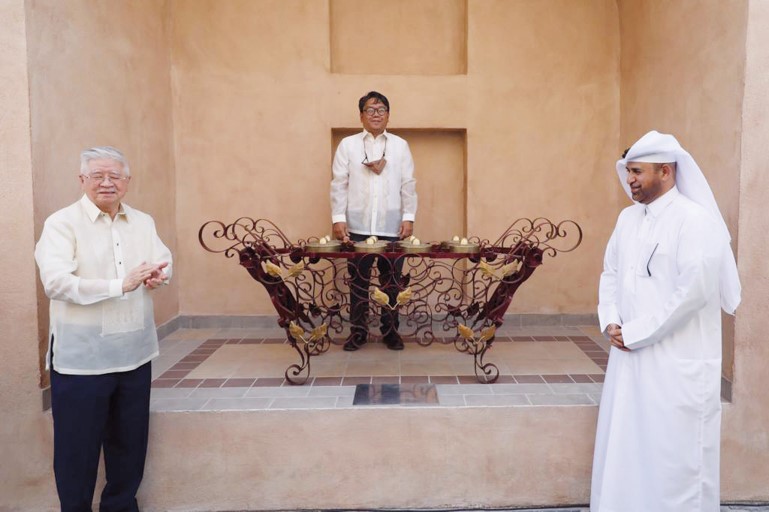 The Philippine Embassy in Qatar, in cooperation with Qatar's Cultural Village known locally as Katara, launched a Kulintang art piece in Katara on 26 June 2022, as a permanent outdoor art display of the Philippines.  The ceremony was held in front of Katara's Amphitheatre before the members of the diplomatic corps, Katara officials, Embassy personnel, the Filipino community, the media, and public spectators.
The art piece is Filipino artist Frederick Epistola's artistic interpretation of the indigenous musical instrument that is prevalent in the Southern Philippines. With a dimension of 72 x 30 x 16 inches, Mr. Epistola's Kulintang is a unique deviation from the traditional Kulintang with brass or bronze gong kettles usually laid upon a wooden rack in the shape of a boat that functions as a resonator.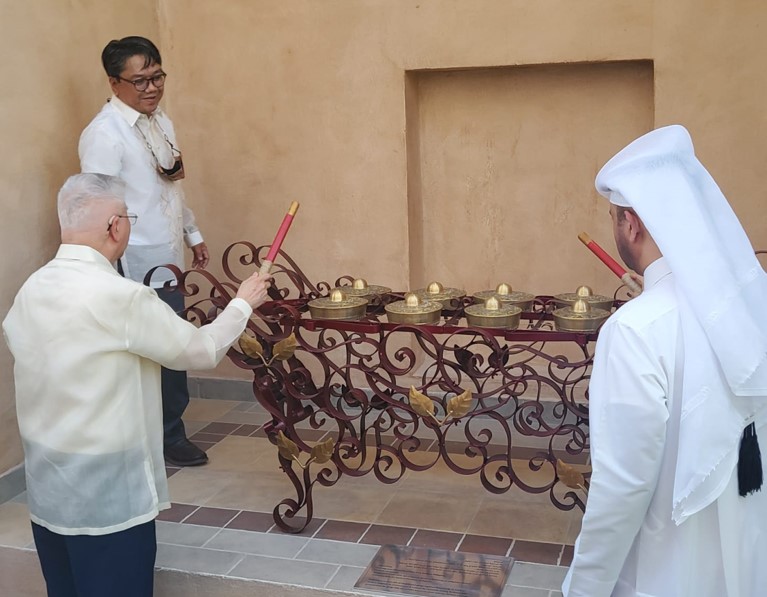 Mr. Epistola's artpiece has the gong kettles sit on strings that are fastened on a metal base in the shape of a cradle with Okir designs embellished all over the metal base, finished with glossy blood-red paint and adorned with golden leaves.
During the opening ceremony, Philippine Ambassador to Qatar Alan L. Timbayan expressed hoped for the artwork to "find a permanent home in Katara's collection as a cultural legacy of the Philippines and as a symbol of the strengthening cultural ties and people-to-people linkages between the Philippines and Qatar."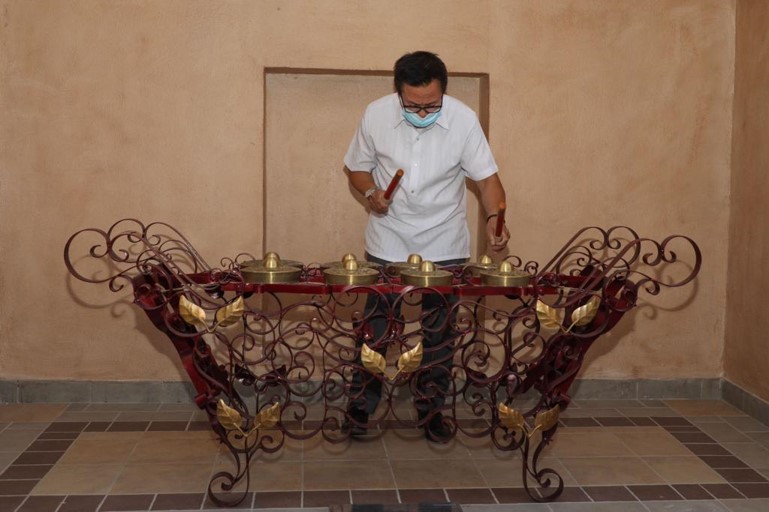 Mr. Espitola said that "having a Filipino corner in this living museum is a testament to what Katara represents, "a space to create a dialogue between communities and promote better social knowledge and understanding". Mr. Epistola once mounted a solo exhibit in Katara in August 2019, showcasing his unique collage paintings and clay sculptures, two (2) of which he donated to Katara.
For more information, visit https://www.dohape.dfa.gov.ph,
https://www.facebook.com/PHinQatar/ or https://www.instagram.com/phinqatar/.