Doha, Qatar — The Philippine Embassy in Doha organized a week-long solo art exhibit of Filipino artist Frederick Epistola at the Katara Cultural Village Foundation on August 25, 2019.
The exhibit's opening was graced by Katara General Manager Dr. Khalid Bin Ibrahim Al-Sulaiti, and was attended by some 50 visitors from the diplomatic corps, the media, Katara and the Filipino community.
Dubbed as "Hugis at Kulay" (Shapes and Hues), the art exhibit features Mr. Espistola's 30 beautifully made pieces of collage paintings and clay sculptures, each telling a story that has cultural, social, and historic relevance to the Philippines.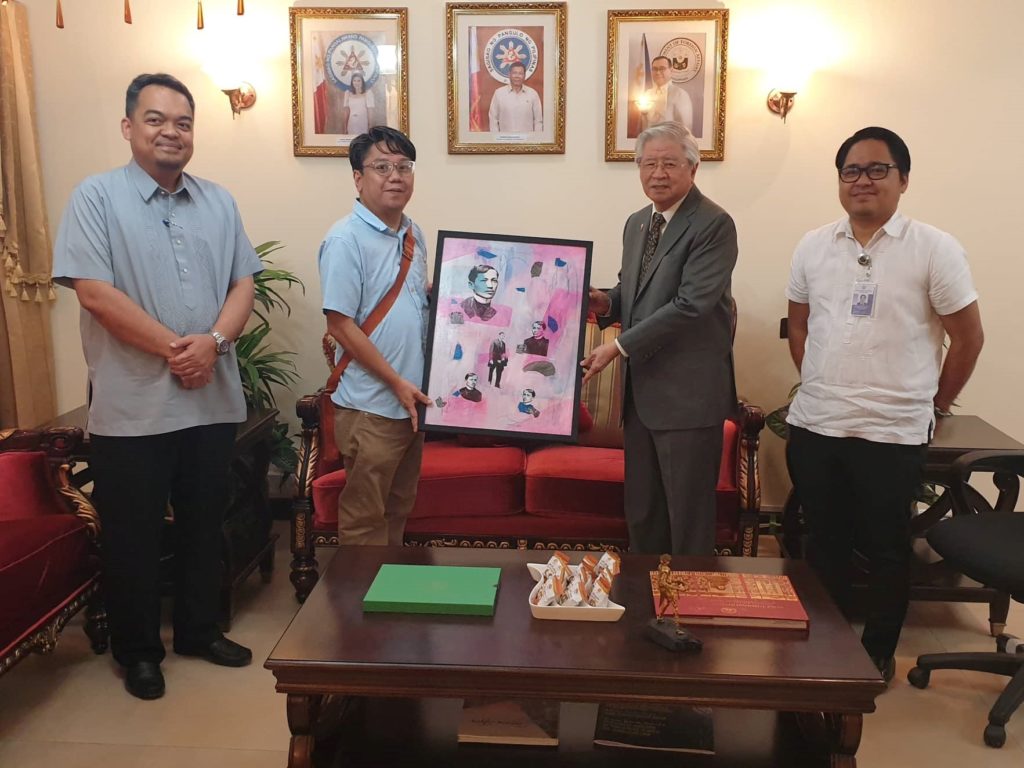 The artist's collage paintings, which are famous for the creative blend of colors and textures, and the clay sculptures, which are noted for the artistic manipulation of shapes and forms, depict and mirror the vibrancy and richness of the Philippine culture.
In his opening remarks, Philippine Ambassador to Qatar Alan L. Timbayan described Mr. Epistola's creation as something that helps "immortalize the Philippines' traditions, historic events, and way of life, which have all found expressions in visual arts."
The Filipino artist donated two of his artworks to Katara as "cultural mementos" to symbolize the strong cultural ties and people-to-people linkages between the Philippines and Qatar. He said that "notwithstanding differences in language and culture, art is a universal language that can unite people."  He also donated a painting titled "Jose P. Rizal" for the Embassy's Sentro Rizal.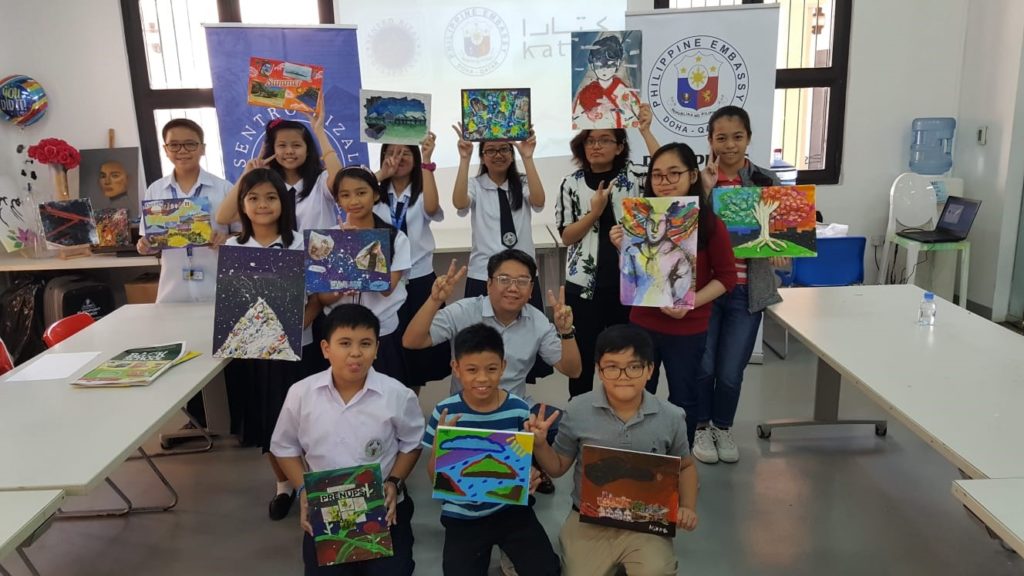 At the sidelines of the exhibit, the artist also conducted a painting workshop at Katara's Arts Center on August 26, 2019, which was attended by 12 children aged nine to 15.
Hugis at Kulay went on display until August 30, 2019, and was a collaboration of the Embassy, Sentro Rizal under the National Commission for Culture and the Arts, and the Katara Cultural Village Foundation.
—
For more information, visit https://www.dohape.dfa.gov.ph or
https://www.facebook.com/PHinQatar.