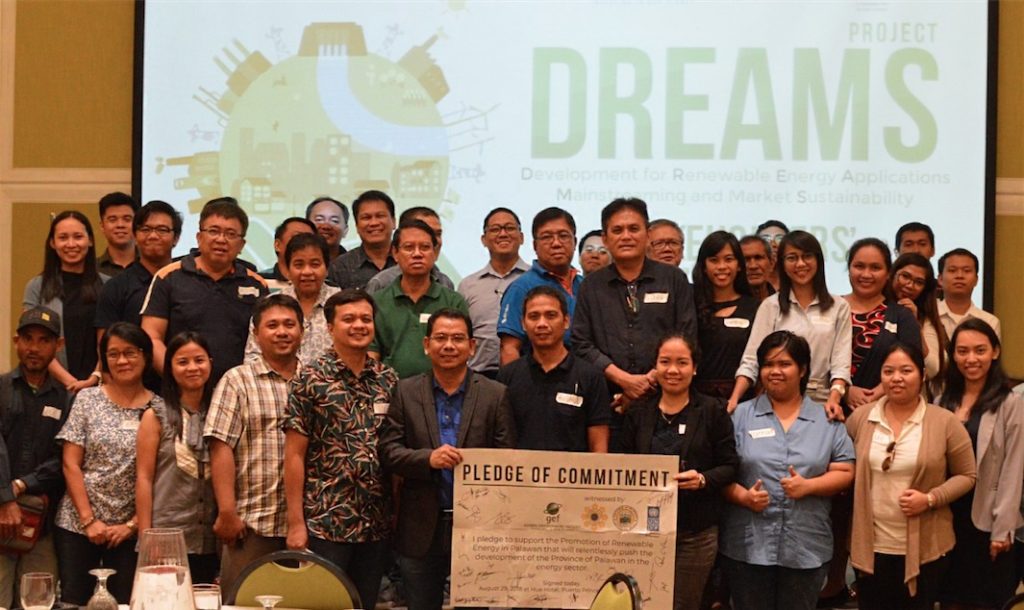 The Department of Energy (DOE) today said the provincial government of Iloilo and Palawan threw their support behind the agency's project encouraging localized planning to support the development and use of renewable energy (RE).
DOE-Renewable Energy Management Bureau through its "Development for Renewable Energy Applications Mainstreaming and Market Sustainability" (DREAMS) project, concluded a series of consultations with the provincial governments of Palawan (4 September) and Iloilo (26 September).
Aside from supporting the DREAMS project, officials of the two provinces stressed the need for additional knowledge and strengthened capacity in preparing localized RE plans. They noted that such plans should focus on helping boost investments in the RE sector, ensuring compliance with the policies and guidelines of the RE Law and reaching out to unserved communities.
The Energy Committee of the Sangguniang Panlalawigan of Palawan partnered with the DOE-DREAMS to assist off-grid communities in the towns of San Vicente, Aborlan, Cagayancillo, Brookespoint and Balabac as part of the province's RE planning strategy.
Similarly, the provincial government of Iloilo expressed desire for additional skills and knowledge on developing an energy to reach out to island barangays with RE resources but are currently relying on diesel power plants, particularly in the town of Carles, Iloilo.
The consultations were attended by key energy players such as the Palawan Electric Cooperative, Iloilo Electric Cooperatives, National Power Corporation, Department of Environment and Natural Resources (DENR) and representatives from the private sector, academe, NGOs and indigenous peoples' groups.
DOE-DREAMS is a five-year project (2017-2022) with the support of the United Nations Development Programme and the Global Environment Facility.