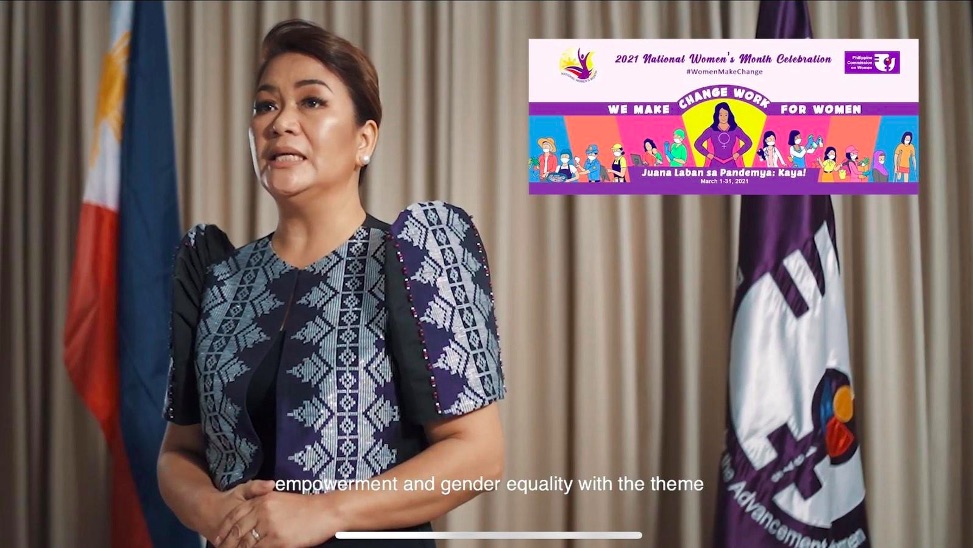 The Philippines participated in the General Discussion of the 65th session of the Commission on the Status of Women where Ms. Sandra Sanchez-Montano, Chairperson of the Philippine Commission on Women declared, via a pre-recorded video statement, the commitment of the Philippines to implement further reforms to create a more enabling environment for women's political participation.
"The Philippines is continuously strengthening its advocacy campaign to break gender stereotypes, and promote women's empowerment and gender equality under the theme "Make Change Work" to emphasize that making change work for women necessitates strengthening the implementation of the Magna Carta for Women," Chairperson Montano said.
Philippine Permanent Representative to the United Nations, Ambassador Enrique A. Manalo, also reaffirmed during the session the Philippines' commitment to the full and effective implementation of the Beijing Declaration and Platform for Action stating "My country places topmost importance to gender equality. The Philippine Constitution declares it a policy that the State recognize the role of women in nation-building and shall ensure the fundamental equality before the law of women and men."
The Commission on the Status of Women takes place in a hybrid-format from 15 to 26 March 2021. The Commission is the principal global intergovernmental body exclusively dedicated to the promotion of gender equality and the empowerment of women.
—
For more information. please visit https://www.facebook.com/PHMissionNY/.