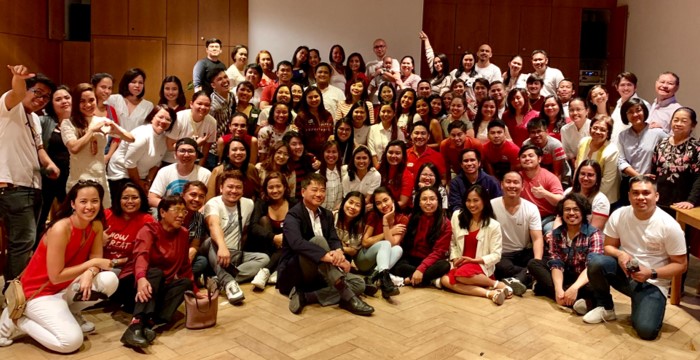 Berlin, Germany — More than 70 Filipino nurses from the Berlin-Brandenburg area held their first major gathering on September 7, 2019 at the social hall of the Church of the Holy Spirit, also known as the Filipino Community church, on Bayernallee in Berlin-Westend.
The Philippine Embassy in Berlin, led by Ambassador to Germany Ma. Theresa B. Dizon-De Vega, attended the event and took the opportunity to present the newly arrived Labor Attaché Atty. Delmer R. Cruz.
Ambassador Dizon-De Vega congratulated the nurses for organizing themselves and for being the representatives of the Philippines in Germany. She also assured them of the Embassy's continued support and assistance, especially now that there will be a resident Philippine Overseas Labor Office and Labor Attaché in Berlin.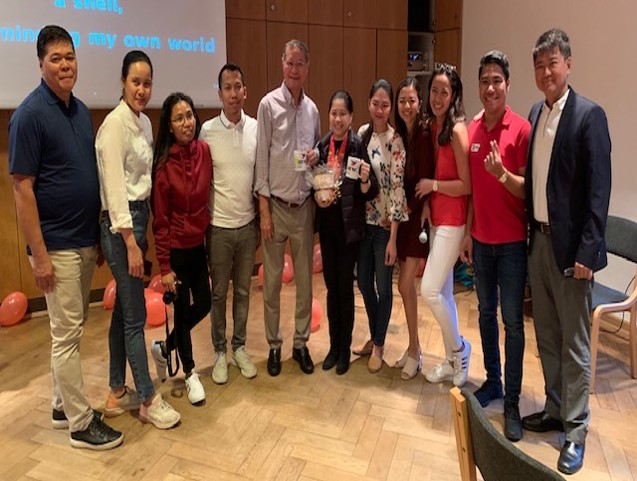 Labor Attaché Cruz introduced himself to the nurses and briefly addressed some of their most pressing questions about applying for an overseas employment certificate (OEC).
Dr. Rebeca Navarozza Kunze delivered a testimonial on  behalf of the nurses, sharing the highlights of her experiences as a medical technologist, and later as a dentist, in Dortmund and in Berlin.
Also present was Filipino Community chaplain Fr. Jun de Ocampo, representative of the first batches of healthcare practitioners who came to work in Germany in the late 1960s and the 1970s. A slideshow was likewise presented chronicling the history of Filipino nurses and medical professionals working in Germany.
The speeches and presentations were followed by a buffet salu-salo featuring a spread of Filipino dishes prepared by the nurses themselves. Games, karaoke, and a raffle draw took place alongside the dinner.
—
For more information, visit  https://www.berlinpe.dfa.gov.ph, https://www.philippine-embassy.de or https://www.facebook.com/PHinGermany.