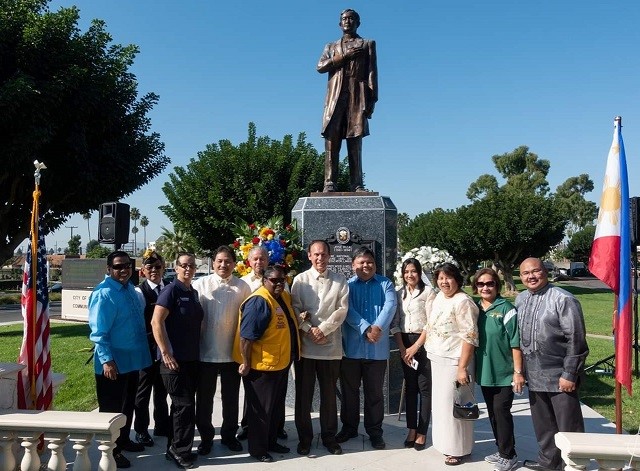 Carson, California – The Philippine Consulate General in Los Angeles, led by Vice Consul Rainier J. Casis, officially kicks-off the month-long celebration of Filipino-American History Month (FAHM) in Carson with a wreath-laying ceremony at the Dr. Jose P. Rizal Monument located at the International Sculpture Garden on 05 October 2019.
Vice Consul Casis encouraged the various Filipino-American community leaders in Los Angeles County who were present during the event to use the FAHM celebrations to come together to promote understanding of the richness and diversity of the Philippine culture, especially to the newer generations of Fil-Ams and friends from other communities.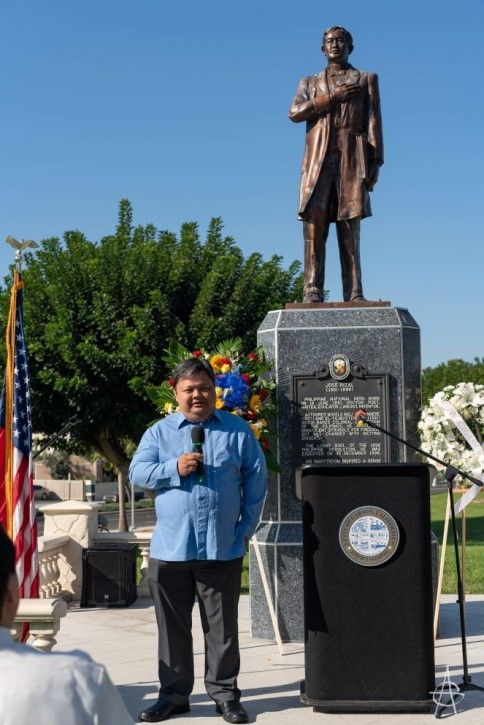 Councilmember Jim Dear, who represented the City of Carson, acknowledged the remarkable contributions of Filipinos and Filipino-Americans to the development of the political, economic, and socio-cultural life of mainstream American society. He also took the opportunity to thank the Filipino-American community, particularly the Fil-Am appointed commissioners and employees in Carson, for their dedication and work ethic.
FAHM is celebrated annually in the United States during October because October is significant for Filipinos in America as it is the birth month of Filipino-American labor leader, Larry Itliong who was born in October 1913 and the first recorded presence of Filipinos in the continental United States was also in October 1587. This is when the so-called "Indios Luzones" waded into what is now Morro Bay, California, having crossed the vast mar pacifico via the aptly-named Spanish galleon Nuestra Señora de Esperanza, or Our Lady of Hope.
—
For more information, visit https://www.philippineconsulatela.org or
https://www.facebook.com/PHLinLA.