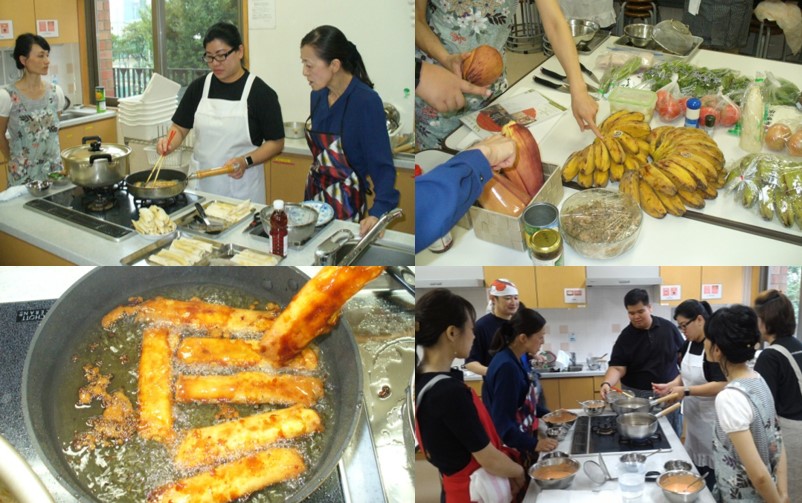 Tokyo, Japan — The Philippine Embassy in Tokyo featured Filipino cuisine to a Japanese audience through a cooking lesson in partnership with the Active Middle International Association (AMIA) on September 21, 2019.
Attaché Rio P. Rodriguez-Alcantara led the cooking lesson as the Japanese participants tried their hand at making kwek-kwek, sinigang na baboy, and turon. The Embassy also featured ginataang puso ng saging, an ingredient that is not too familiar with the Japanese.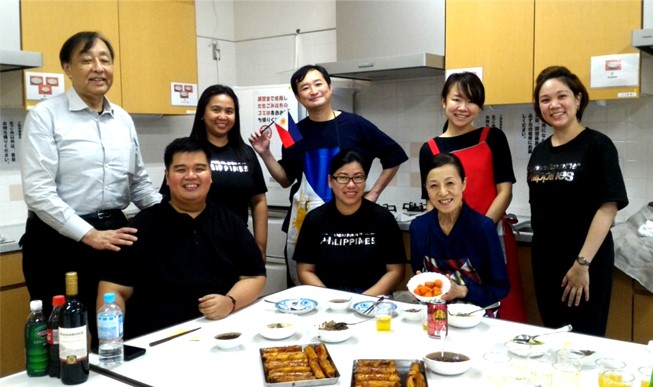 The featured dishes represent well-loved, easy-to-cook typical fare for Filipino households, which have similarities with Japanese cuisine but which are also unique. The featured ingredients, particularly the saba banana and puso ng saging, were sourced directly from the Philippines with the support of the Office of the Agriculture Attaché.
The recipes, procedures, and cooking techniques were translated in Japanese to make it easier for the participants to make their dishes during the cooking class and when done at home. The participants expressed their appreciation for the opportunity to know more about the Philippines through its food, as well as gain insights into the local culture.
AMIA is a Japanese non-profit organization established in 2003. Since 2009, it has organized forums and receptions with various embassies in Japan intending to promote mutual understanding among the Japanese and other nationalities, including through sports events. This is AMIA's first activity in partnership with the Embassy.
—
For more information, visit https://www.tokyo.philembassy.net or
https://www.tokyope.dfa.gov.ph, or https://www.facebook.com/PHLinJapan/.