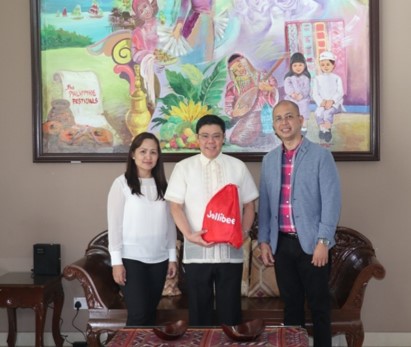 BANDAR SERI BEGAWAN 18 September 2018 – Chargé d' Affaires, a.i Pete Raymond V. Delfin of the Philippine Embassy in Brunei Darussalam met with Jollibee Foods Corporation Assistant Vice President Rodel F. Alcantara, and Jollibee Country Head Christina R. Ward at the Embassy on 10 August 2018.
Mr. Alcantara and Ms. Ward paid a courtesy call on Chargé d' Affaires Delfin to share information on the recent activities being undertaken by Jollibee Brunei.
The two executives discussed the positive business experiences of Jollibee in the country, having become the no. 1 fastfood chain in Brunei. Mr. Alcantara also said Jollibee's operation in Brunei is currently the strongest among its international operations.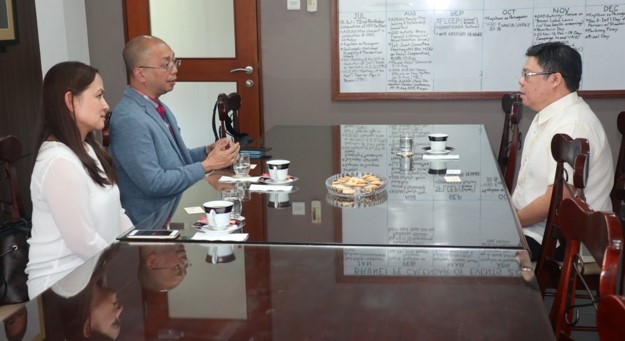 Mr. Alcantara delivered an invitation for Embassy officials to grace the opening of the 17th Jollibee store in Brunei in October 2018.
For more information, visit www.bruneipe.dfa.gov.ph/ www.philippine-embassybrunei.org or https://www.facebook.com/PHinBrunei/.