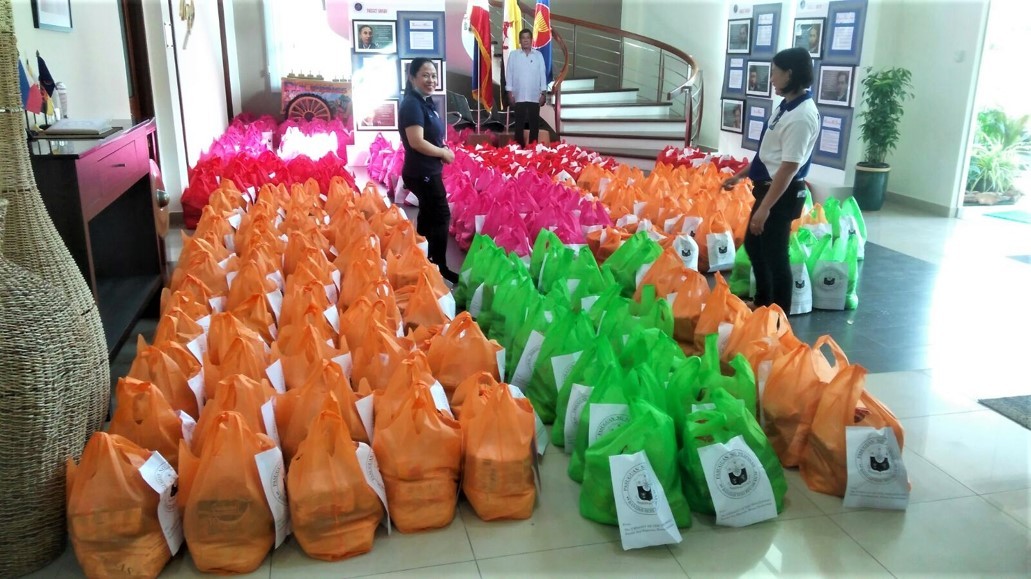 Bandar Seri Begawan – The Philippine Embassy in Brunei, in partnership with various Filipino community associations, leaders and professionals, kept the bayanihan spirit alive through a food assistance program for overseas Filipino workers (OFWs) in Brunei Darussalam who have been, and continue to be, financially affected by the COVID-19 pandemic.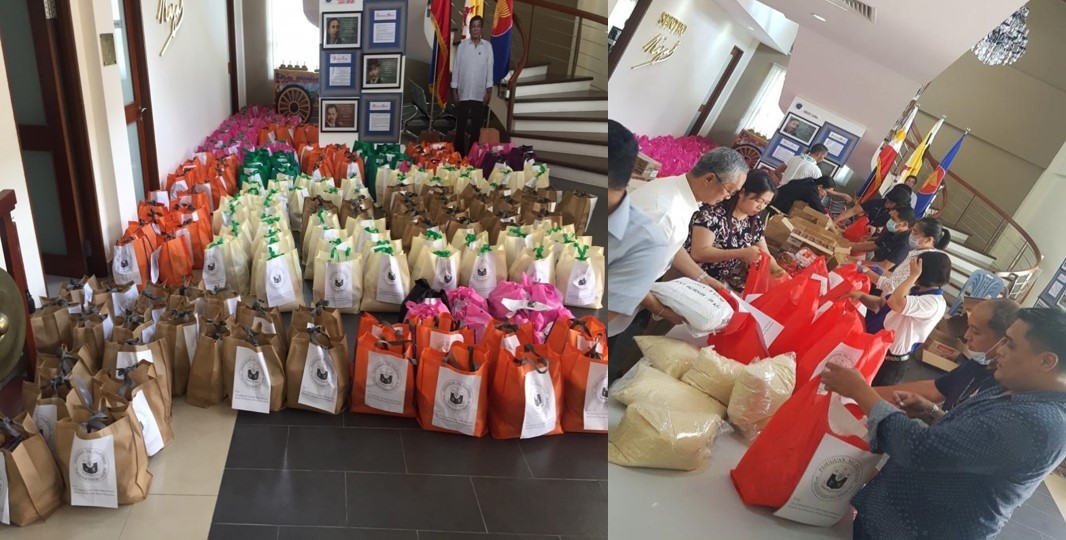 Since 15 April 2020, the Embassy embarked on a distribution of food assistance packages to OFWs whose earning capacity has been significantly reduced due to the temporary closure or scaling down of the operations of businesses. A total of 2,291 OFWs residing in the three main districts of Brunei Darussalam have thus far received relief bags containing assorted food supplies.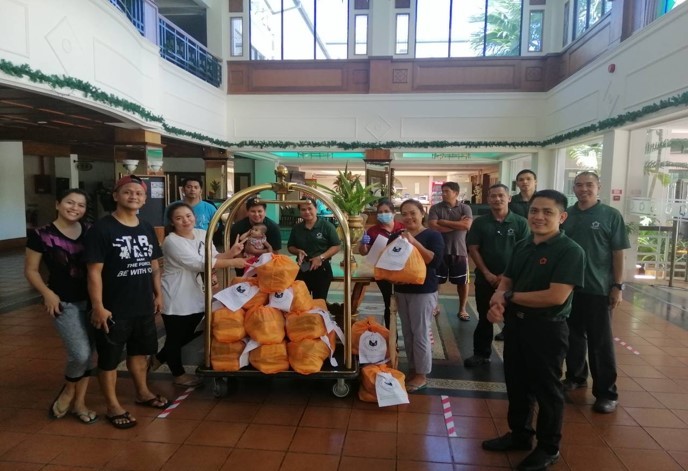 In solidarity with the Embassy's food assistance outreach, and in the truest sense of the Filipino bayanihan spirit, several Filipino community organizations and individuals pooled their contributions, both in cash and in kind, to augment the resources in procuring the food items for the relief program.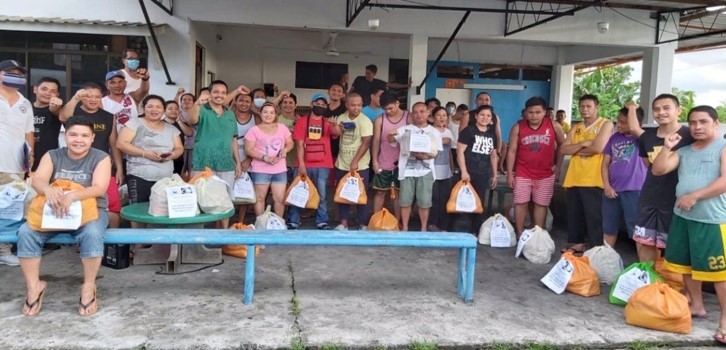 "As soon as the Filipino community heard about the food assistance drive of the Embassy, the leaders and altruistic members of the Filipino community expressed the desire to help our kababayans, in keeping with the Filipino spirit of bayanihan," Philippine Ambassador to  Brunei Darussalam Christopher B. Montero said.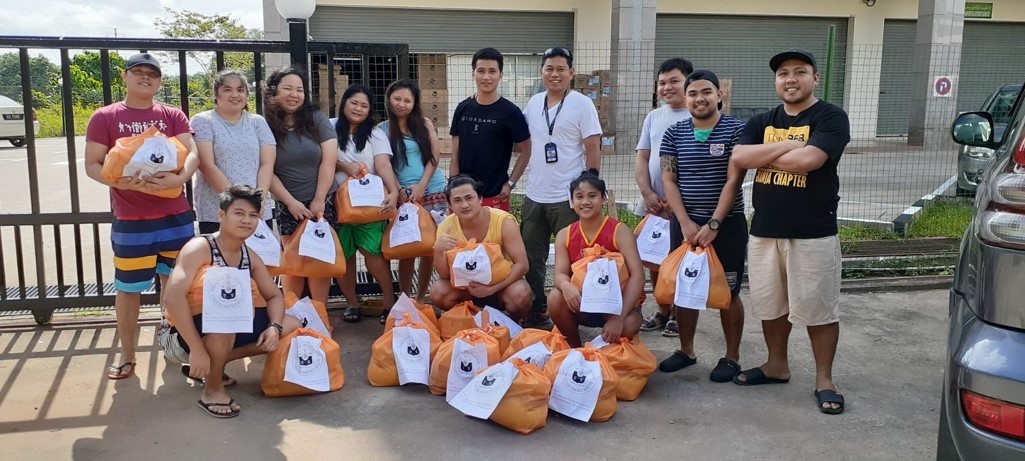 "The Embassy deeply appreciates and feels a deep sense of pride for the acts of kindness and compassion that the Filipino community has demonstrated to help some our kababayans who are in dire need of assistance," he added.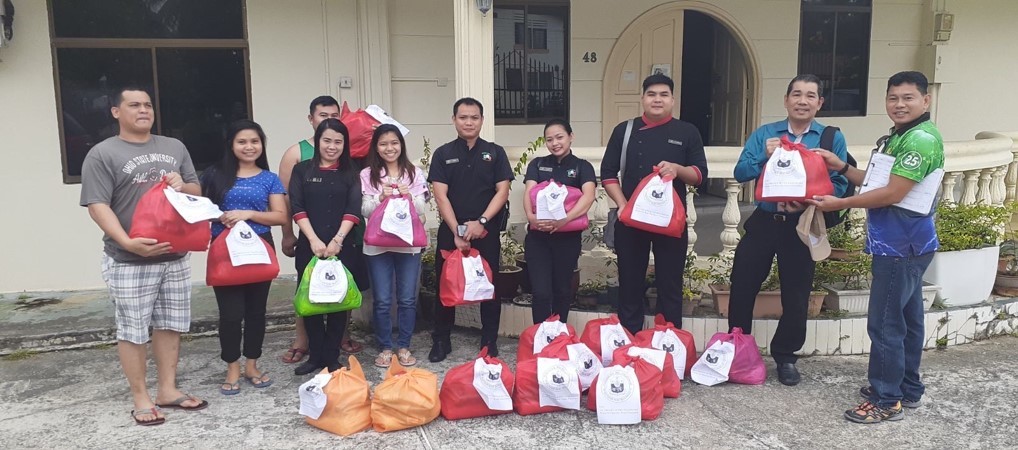 "At the same time, we are pleased that the Embassy's OWWA office has taken the lead in sourcing the funds for the purchase of food packs which we hope will assist our OFWs get through these challenging times," Ambassador Montero concluded.
—
For more information, visit https://www.bruneipe.dfa.gov.ph, https://www.philippine-embassybrunei.org or https://www.facebook.com/PHinBrunei.