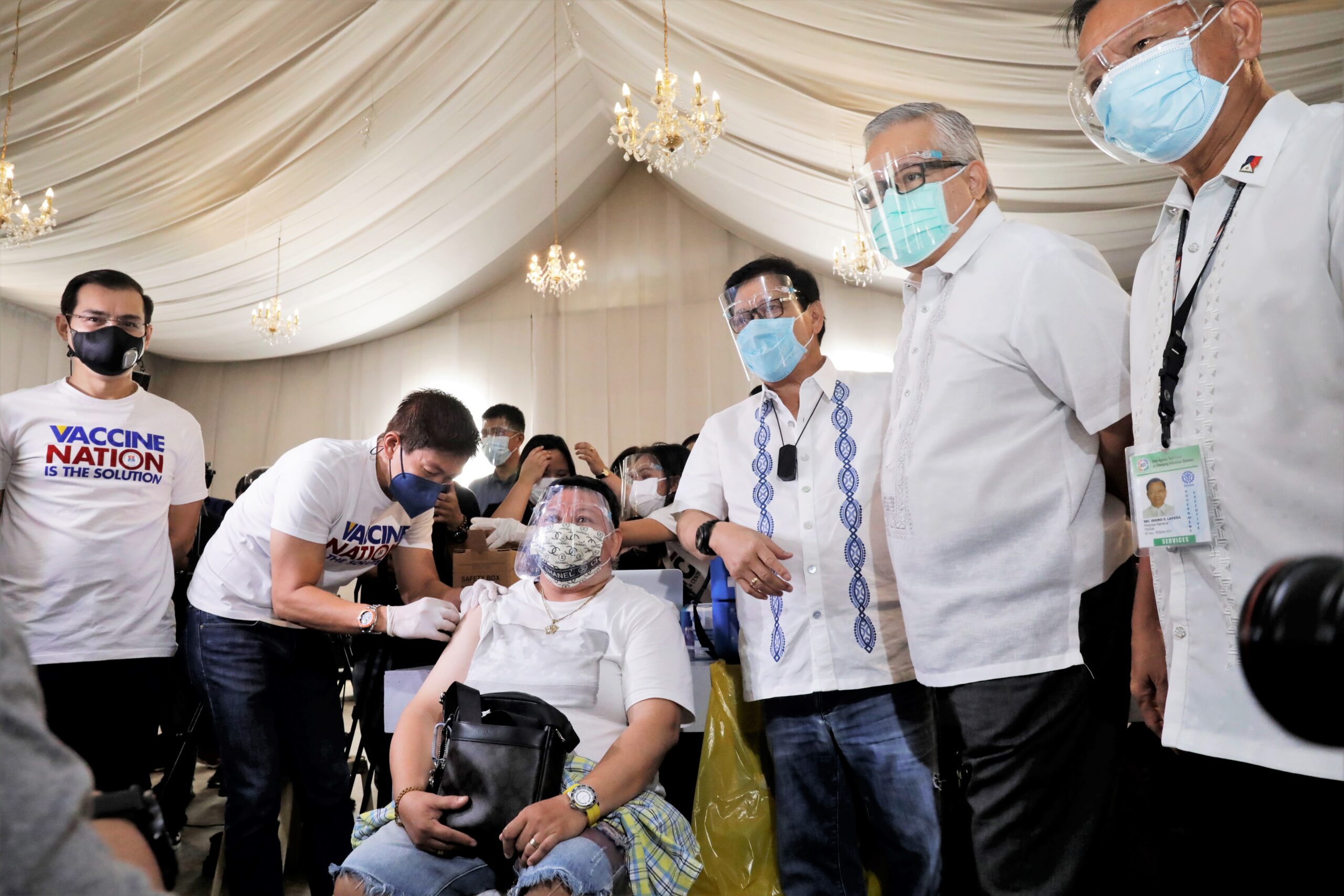 As a fitting tribute to the Filipino workingmen, the Department of Labor and Employment pushed for the vaccination of at least 5,000 workers, including overseas Filipino workers (OFWs) on Labor Day.
Labor Secretary Silvestre Bello III said the symbolic vaccination was meant to give recognition to the sacrifices and heroism of the Filipino workers in moving the nation forward, and their indisputable role in reviving the economy from the ruins of the Covid pandemic.
Bello said 3,000 OFWs and 2,000 minimum wage earners, both part of the Priority Group A4 or the frontline personnel in essential sectors, will be vaccinated from a list submitted by labor groups and those provided by OFW organizations.
The labor chief thanked the Inter-Agency Task Force (IATF) for approving DOLE's request for 5,000 doses of COVID-19 vaccine to be used during the symbolic inoculation ceremony.
"This is a symbolism of our love and concern to our workers, including our OFWs," Bello said.
He said the vaccination of local and overseas workers will also kick off the start of the inoculation of the whole A4 priority group.
Bello said DOLE consulted with various sectors and OFW groups for the list of those included in the vaccination.
Upon the directive of the IATF, DOLE came up with a master list of the vaccination beneficiary to ensure equitable representation of the labor sector.
IATF will screen the recipients of the vaccine.
The government is vaccinating those in priority groups A1 (health workers), A2 (senior citizens), and A3 (with comorbidities) of the National COVID-19 Vaccine Deployment Plan.
The request for the allocation and use of 5,000 doses of COVID-19 vaccines for the minimum wage workers and OFWs was approved by the Interagency Task Force for the Management of Emerging and Infectious Diseases (IATF) on April 27.
—
Stay updated with news and information from the Department of Labor and Employment by visiting their website at dole.gov.ph.