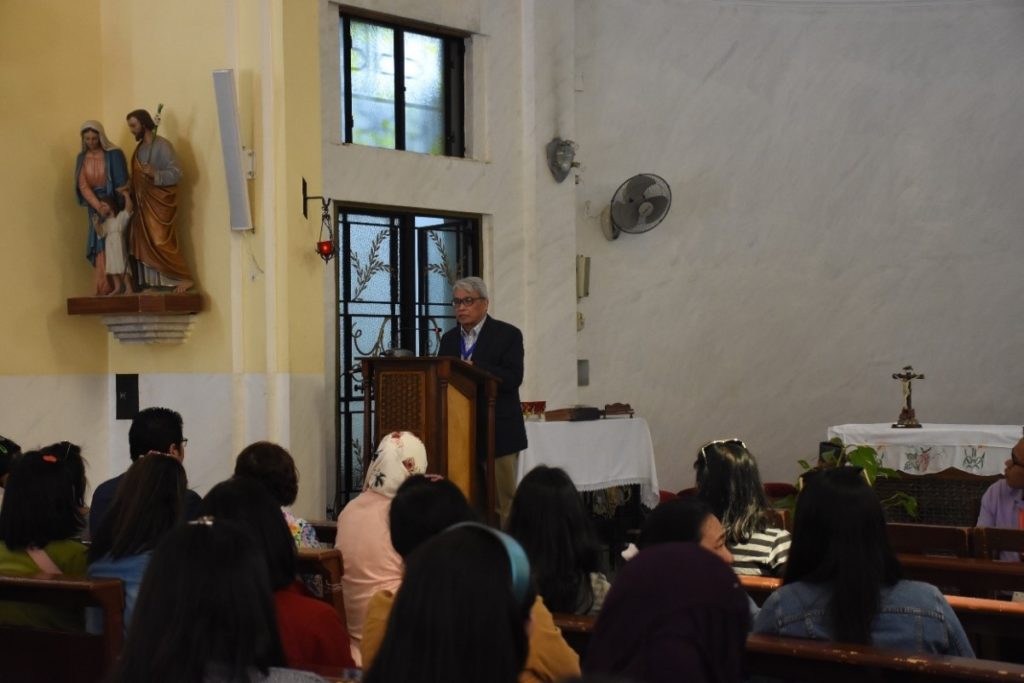 Cairo, Egypt — In line with the celebration of the National Women's Month, the Philippine Embassy in Cairo conducted a Women's Health Awareness Forum and Medical Mission at the Holy Family Catholic Church in Maadi, Cairo, Egypt on March 22, 2019.
The event themed "Protecting Women's Health for the Future" was a collaborative effort of the Embassy and the volunteer doctors and nurses from the As-Salam International Hospital in Cairo, the Holy Family Catholic Church in Maadi, the Saint Joseph Catholic Parish in Zamalek, the Handmaids of the Lord, the Community Services Association, and the Filipino community in Egypt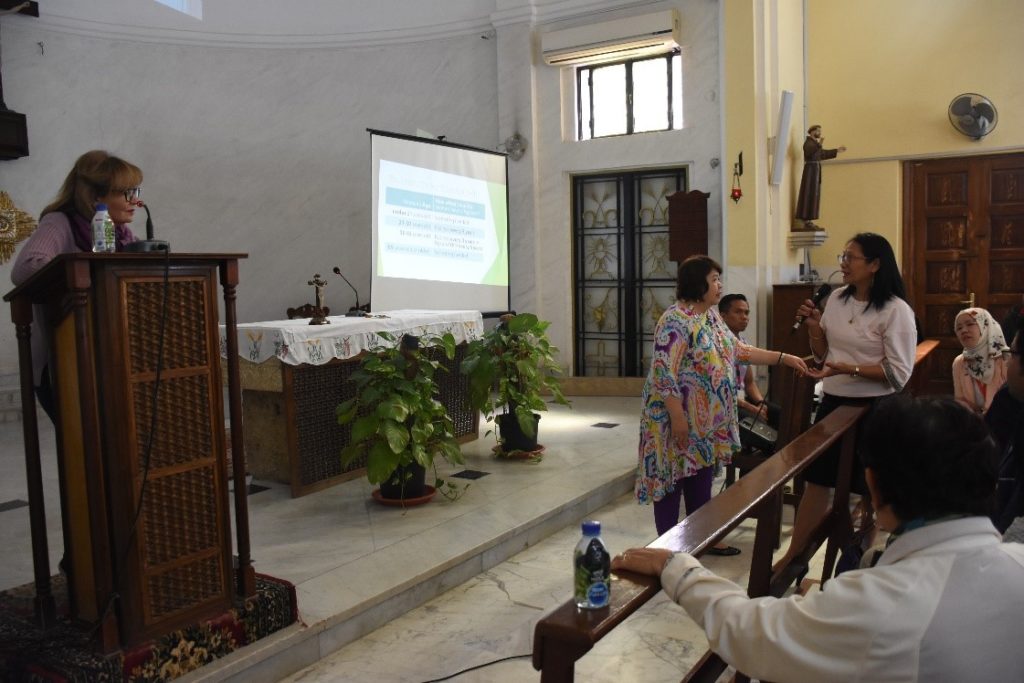 The event commenced with the lecture of Dr. Walaa Hawas, one of the leading hematologists in Cairo on practical tips on how to take care of one's health, illnesses most common to women, and medical services available for women.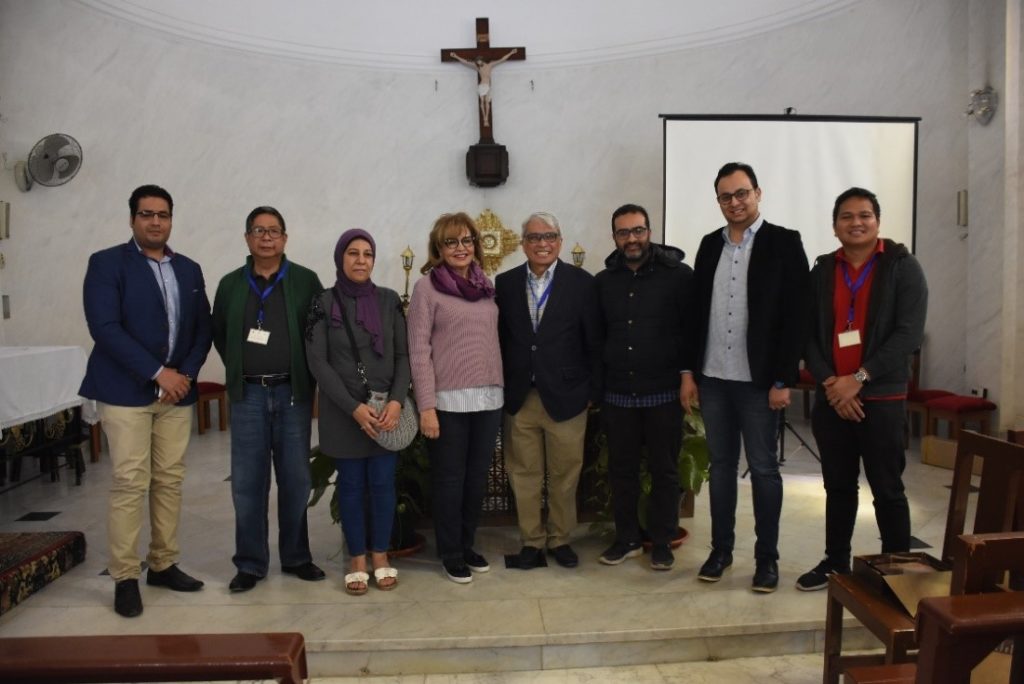 Volunteer Filipino nurses of the As-Salam International Hospital assisted in the pre-screening stage of the health check. Brochures on health care were also made available during the event.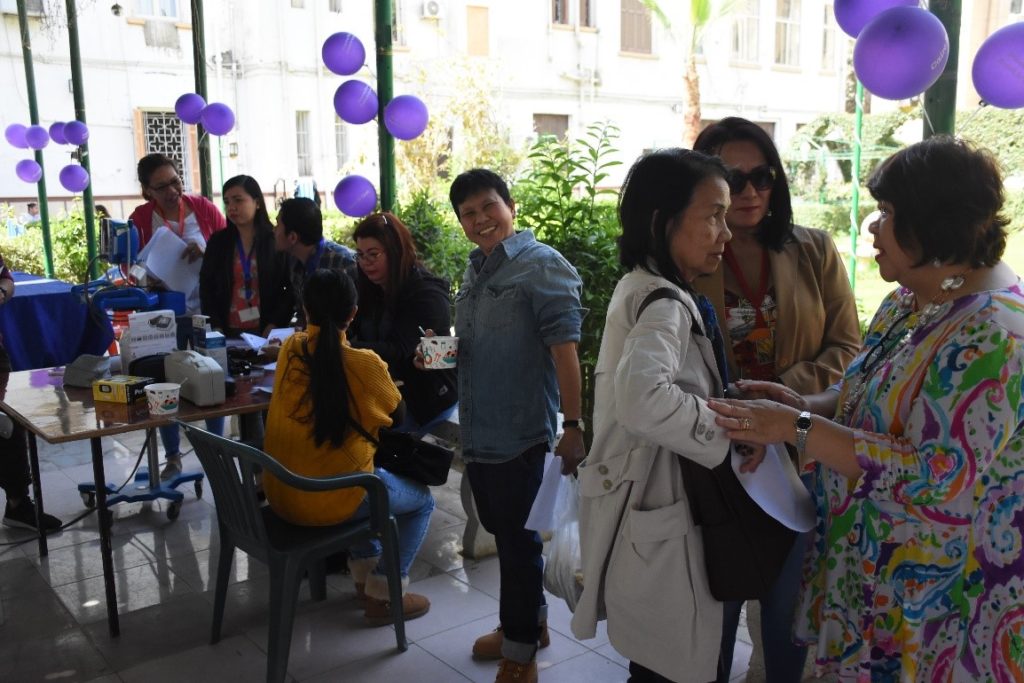 More than 100 women and some children received free health services on cardiology, internal medicine, general surgery and obstetrics and gynecology. A client thanked the organizers and said, "In the 20 years I have lived in Egypt, today was the first time a doctor had held my hand for examination."
There are approximately 5,715 Filipino nationals in Egypt, majority of whom are women.
—
For more information, visit www.cairope.dfa.gov.ph or
https://www.facebook.com/PHinEgypt/.