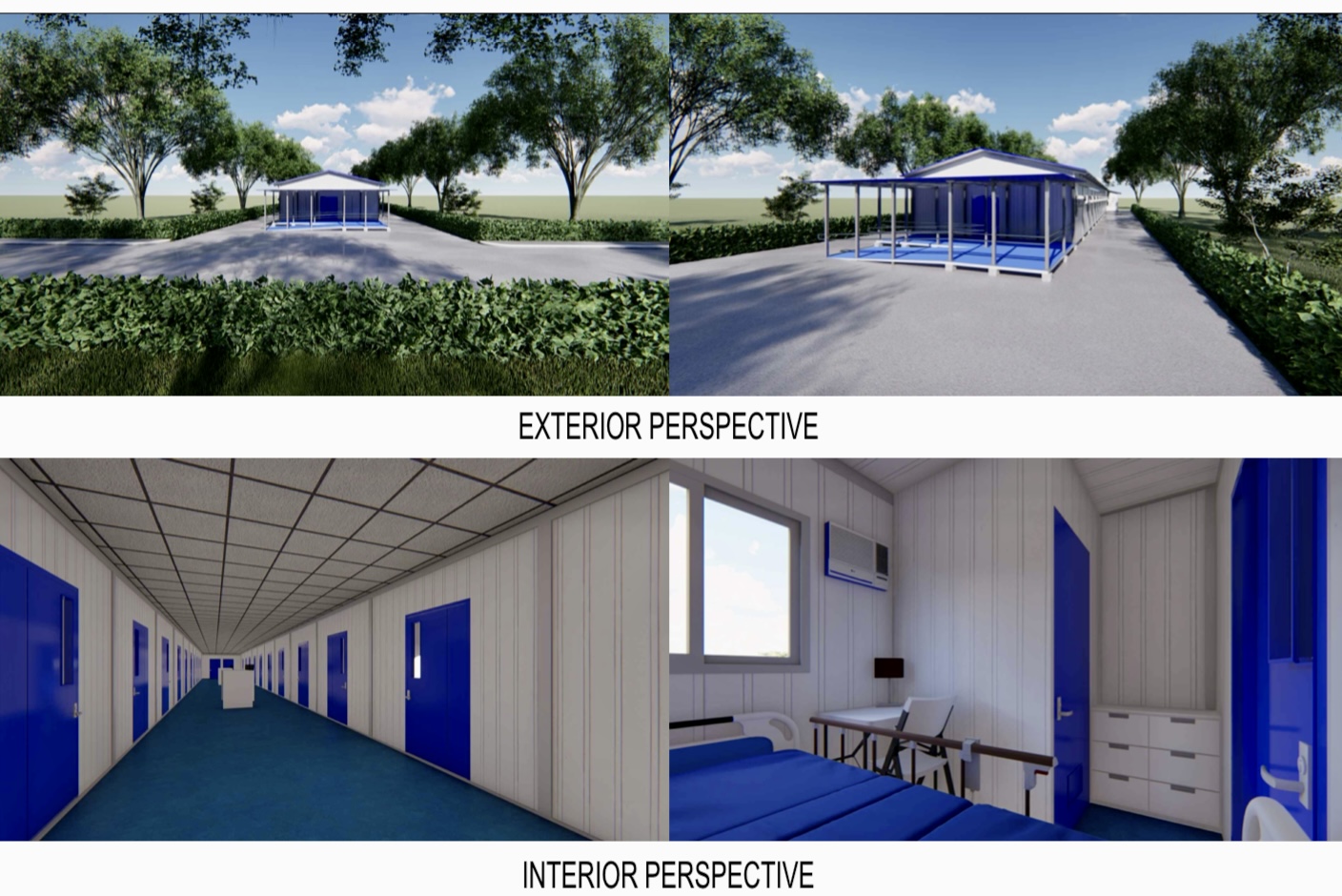 Public Works and Highways Secretary and Isolation Czar Mark A. Villar announced that the Lung Center of the Philippines will have additional rooms for management and treatment of covid-19 patients by the end of June.
Secretary Villar said that the DPWH Task Force to Facilitate Augmentation of Health Facilities is fast tracking the on-going construction of five (5) cluster units of modular hospital facilities for moderate to severe and critical cases at the Lung Center compound in Quezon Avenue, Quezon City.
In his report to Secretary Villar, Undersecretary and Task Force Head Emil K. Sadain said that  three (3) cluster units with 66 rooms is targetted for completion this month of June while the remaining two (2) cluster units will be delivered in July.
DPWH, playing a pivotal role in the response to the covid-19 crisis, will also complete on July a 16-room dormitory equipped with double decker beds for 32 healthcare workers of the Lung Center.
To ensure that the project conforms to DPWH design standard for health facilities, Undersecretary Sadain together with Task Force members Director Aristarco M. Doroy and Assistant Director Edgardo C. Garces inspected the project on Saturday, June 5, 2021.
At present, frame and roofing works for the off-site modular hospitals were already completed with workers now doing room partition, flooring and electrical wiring.
Undersecretary Sadain said that the project at Lung Center is extremely significant since this hospital receives most number of patients with respiratory conditions.
The management of Lung Center plans to utilize the one (1) cluster unit with 22 beds as an additional intensive care unit (ICU) while the four (4) cluster units with 88 beds are designed to house as a typical hospital facility.
—
Stay updated with news and information from the Department of Public Works and Highways by visiting their website at dpwh.gov.ph.