The Department of Foreign Affairs (DFA) repatriated, welcomed 303 Overseas Filipino Workers (OFW) from Kuwait.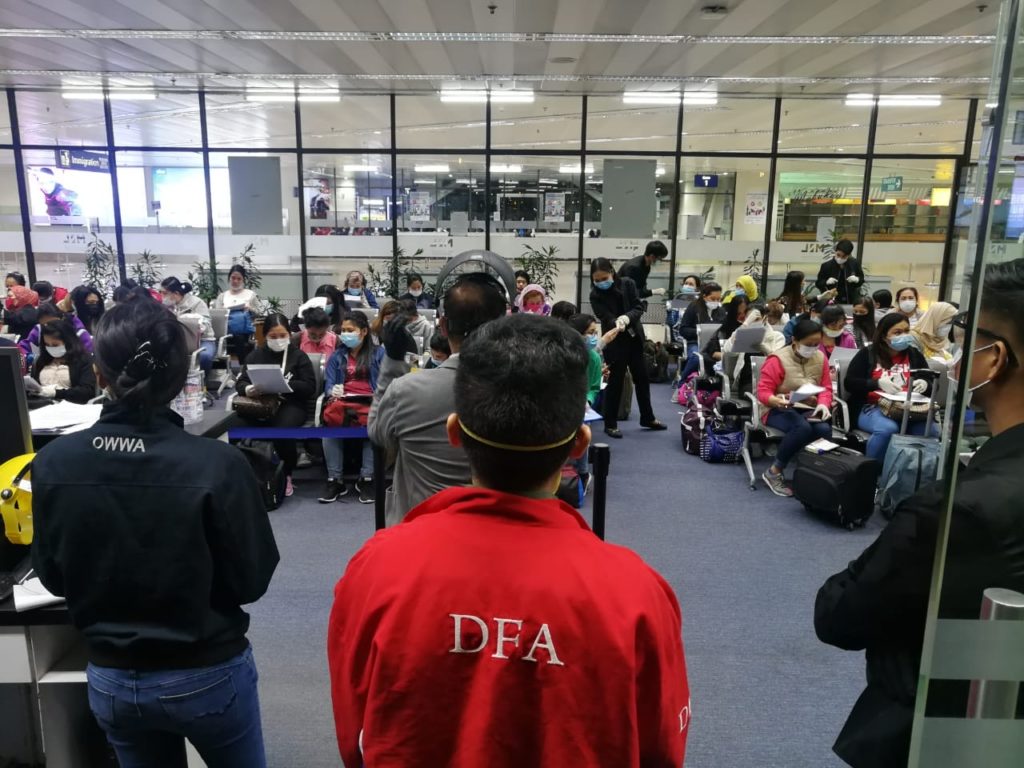 The newly arrived passengers, filled out health declaration forms and information sheets that are in complete accordance with the strict protocols of the Bureau of Quarantine. After completion, they were brought to a halfway home of the Overseas Workers Welfare Administration, where they will stay for the duration of the quarantine period.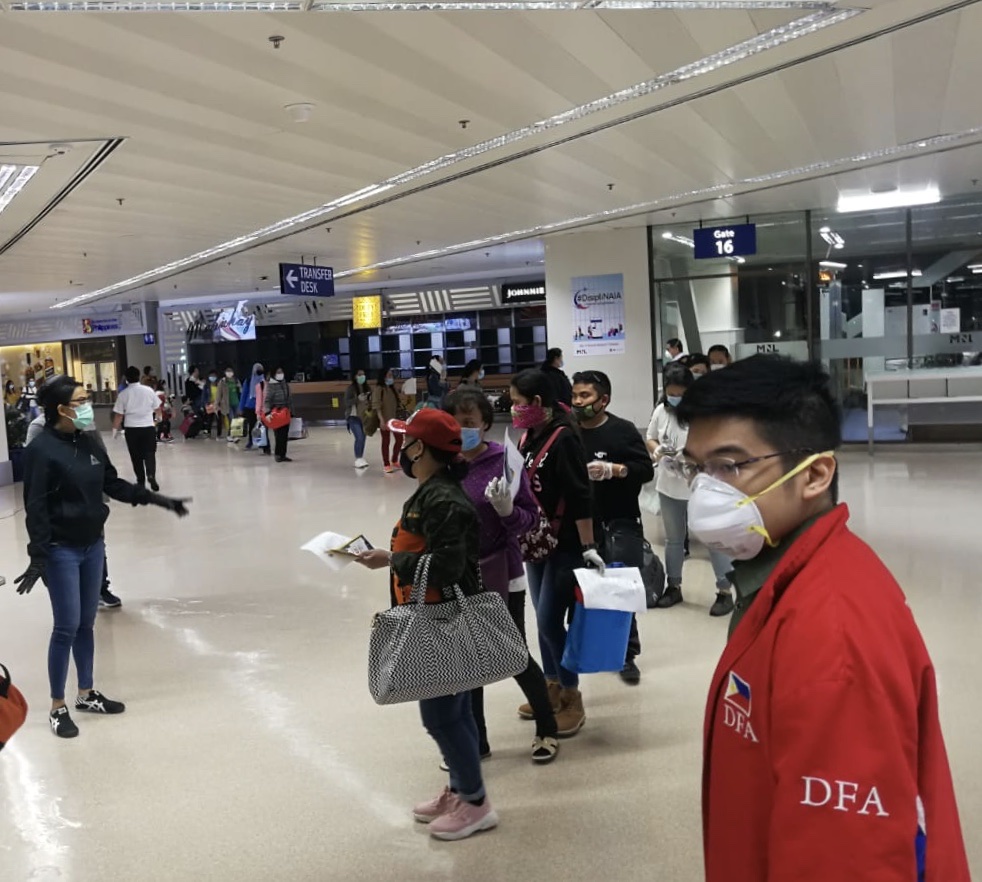 The DFA and its partner agencies continue to adhere to the whole-of-government approach in providing assistance to OFWs all over the world.
—
Stay updated with news and information from the Department of Foreign Affairs by visiting their website at https://www.dfa.gov.ph.