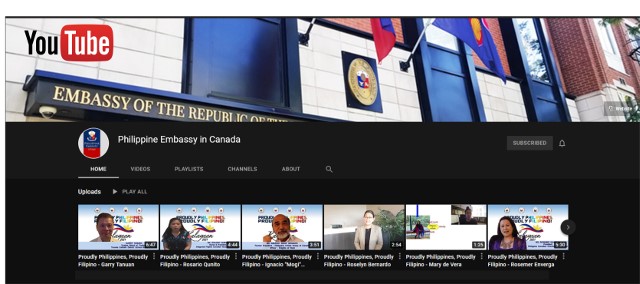 As part of its continuing efforts to engage members of the local community, the Embassy of the Philippines in Canada recently launched its official YouTube channel. The platform will provide online access to videos of Philippine Embassy events, announcements, and online projects to all audiences.
Everyone is invited to subscribe to the channel at: https://www.youtube.com/channel/UC9JPRu3AhZEkOkq0vY4-tAw
_
For more information, visit https://ottawape.dfa.gov.ph/ and https://www.facebook.com/PHinCanada/.