Amidst the ongoing COVID-19 global pandemic, the Filipino community all around the World continues to help one another in whichever way they can.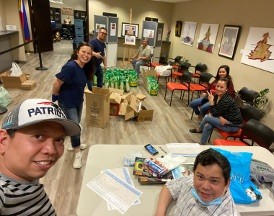 Recently, the personnel of the Philippine Consulate General in Vancouver prepared care packages (food bags) for Filipinos impacted by the ongoing COVID-19 pandemic.
Each food bag contained an 11-pound sack of rice, packs of pandesal and hopia, a tub of lengua de gato, frozen rellenong bangus, canned meat, sardines and tuna, cans of coconut water and juice, 3-in-1 coffee pack, noodles, graham crackers, and a pouch of fried garlic peanut.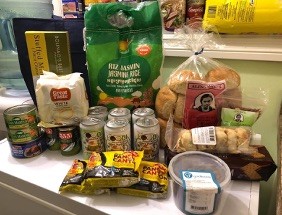 Except for the sack of rice which was provided by 88 Supermarket, all were Filipino products which were either generously donated or sold at significant discounts by Filipino businesses, namely: Aling Mary's Filipino Store and Bakery, Loobi, and Goldilocks, and importers/distributors of Philippine products, namely: Corinthian Distributors, Inc., AFOD LTD, and APO Products & UNO Foods in Metro Vancouver.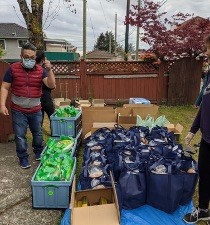 Consular Assistant Kenneth Joya delivered the Philippine Consulate General in Vancouver's care packages to Tulayan and Power of Three, the Consulate's partners in the distribution of the care packages.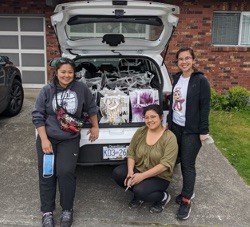 Filipino-Canadian sisters, Kimberly (left), Sammie Jo (center), and Vinelli Rumbaua (right), founders of the special events company Power of Three, lead the fundraising efforts and care packages distribution, along with volunteers from Tulayan, a grassroots community group with a mission to bridge the growing Filipino diaspora.

—
For more information, visit https://www.vancouverpcg.dfa.gov.ph,
https://www.vancouverpcg.org, or https://www.facebook.com/PHinVancouver.