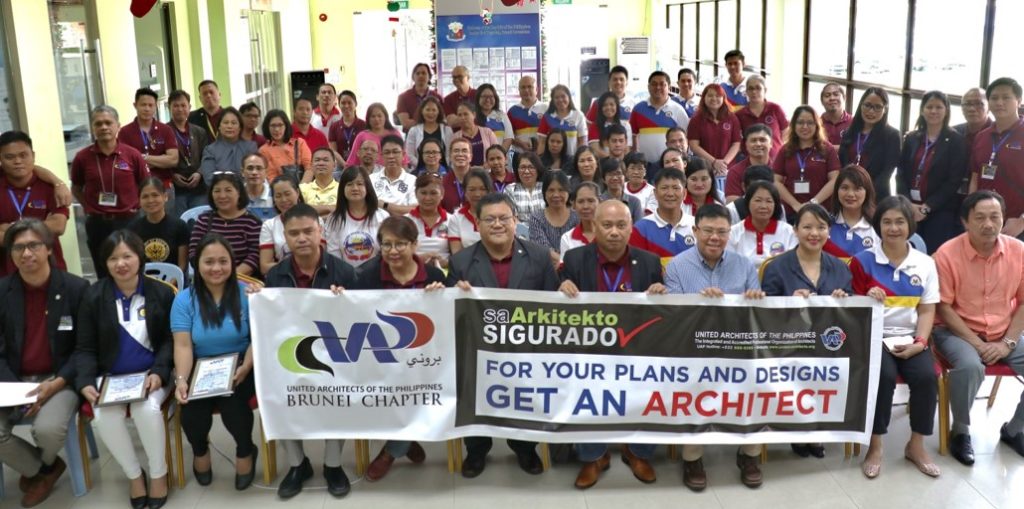 BANDAR SERI BEGAWAN 08 January 2018 — To orient Filipinos in Brunei on how architects can assist them as well in building their dream home in the Philippines, the Philippine Embassy in Brunei in collaboration with the United Architects of the Philippines – Brunei Chapter (UAP-Brunei), conducted a forum titled "Kabayan, sa Arkitekto Sigurado – A Public Forum on Services and Value of an Architect" on 02 December 2018 at the Chancery.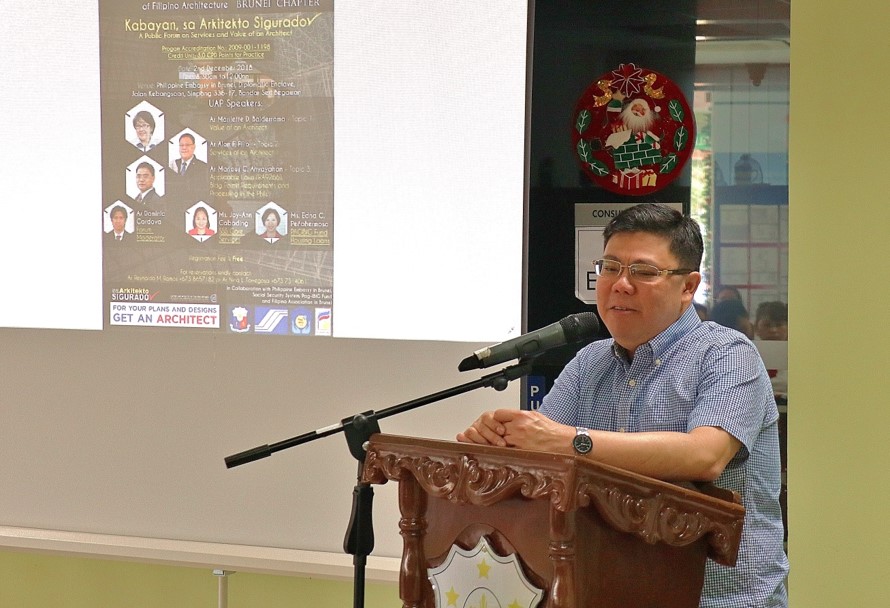 Chargé d' Affaires Pete Raymond V. Delfin emphasized that activities such as these highlight the skills and talents of the Filipino architects globally. He also hoped that the forum will assist Overseas Filipinos in Brunei who have plans to put their hard-earned money in building or purchasing their home in the Philippines.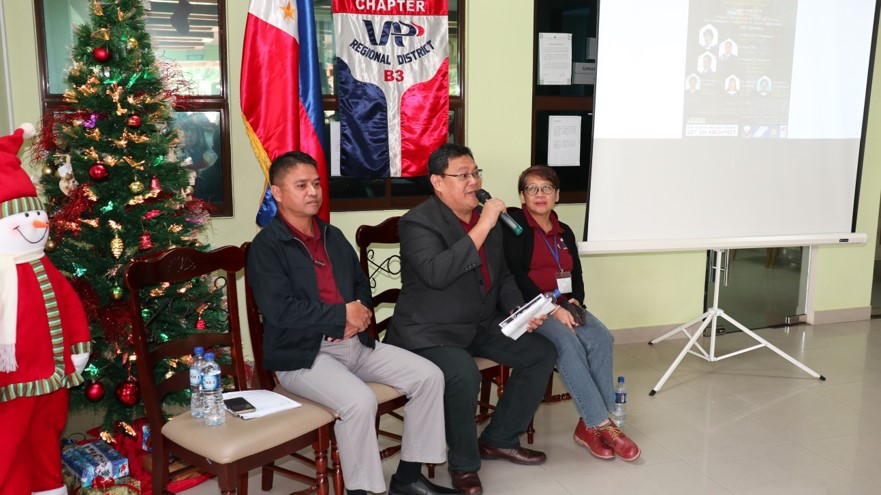 The speakers at the forum were Architect Alan Filio, Architect Marious Anyayahan and Architect Marilette Balderama. PAG-IBIG Fund Representative Edna Penahermoso and Social Security System Representative Joy-Ann Cabading also discussed the process of obtaining housing loans and the different practical options on how overseas Filipinos can save for their retirement.
The attendees expressed appreciation to the Embassy and the UAP-Brunei for conducting the forum. Some of them had a one-on-one session with the architects to further gain information on the process of building a home in the Philippines.
The Embassy regularly conducts these activities that promote gender and development for the benefit of Filipinos in Brunei, particularly for their empowerment and enhanced productivity.
–
For more information, visit www.bruneipe.dfa.gov.ph, www.philippine-embassybrunei.org or https://www.facebook.com/PHinBrunei.