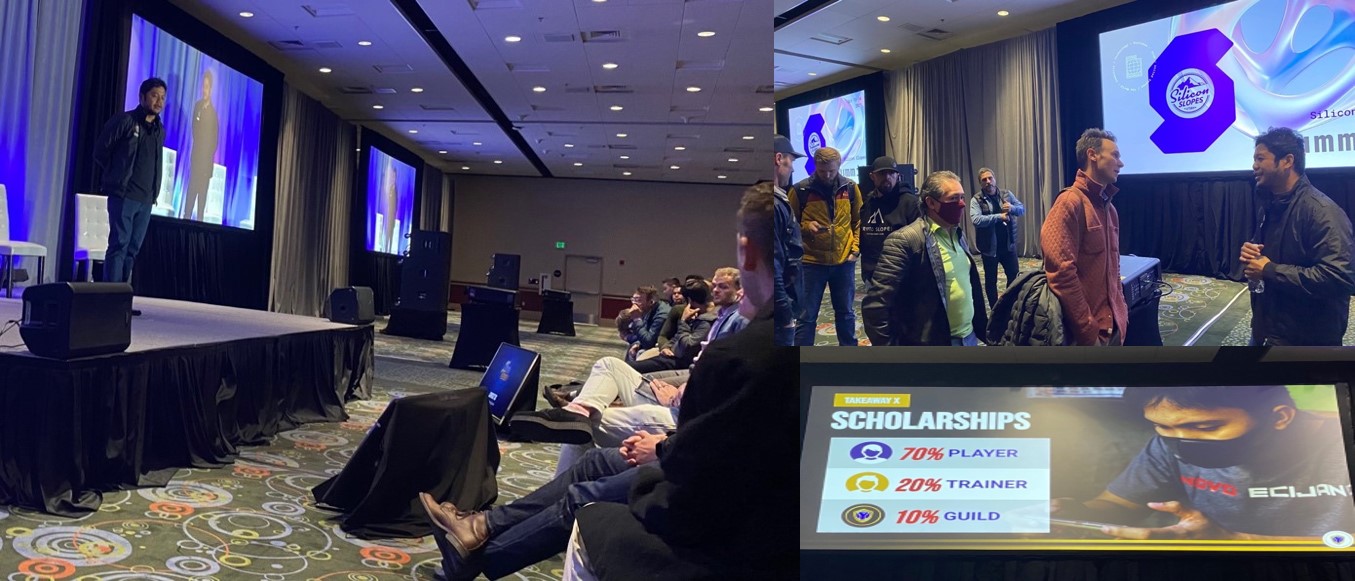 Philippines-based cofounder of Yield Guild Games (YGG) Gabby Dizon presented about online gaming that has enabled unemployed gamers, especially Filipinos, to earn money amid the pandemic at the Silicon Slopes Summit held on 14-15 October 2021 in Utah.
The Philippine Consulate General in San Francisco attended the Silicon Slopes Summit in Utah upon the invitation of the Church of Jesus Christ of Latter-day Saints (LDS) Public and International Office.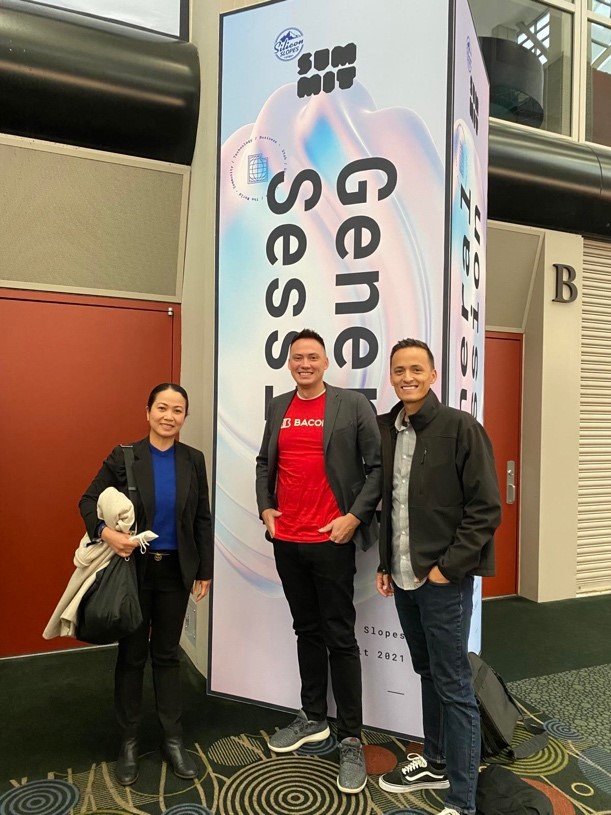 Dizon presented the pioneering business model in gaming "Play to Earn," which allows players to convert their time and skills into cryptocurrency and real money. YGG acquires non-fungible token (NFT) assets that generate yields and make these accessible to players, thus, removing financial barriers for players and enabling them to participate in the Metaverse economy without upfront costs. During the pandemic, unemployed Filipinos in the provinces were able to play and earn using the technology.
The Consulate General was represented by Consul Vanessa Bago-Llona, who also met Filipino American and Utah-based startup owner of https://www.bacon.work/ Hunter Sebresos. "Bacon" allows employers to hire employees through their app, which enables job hunters to pick and choose a shift in minutes.
Now in its fifth year, Silicon Slopes Summit featured Apple CEO Tim Cook who served as keynote speaker alongside U.S. Senator for Utah Mike Lee.
Breakfast Meetings with Techpreneurs and State Officials
The consular corps of San Francisco and Los Angeles also had breakfast sessions with business leaders and CEOs of tech companies, including Cyd Tetro of Brandless, Inc., Owen Fuller of Lucidpress, and Dano Ybarra of MyHive Global, among others. State officials such as Rep. Tim Hawkes,, Sen. Luz Escamilla, and Sen. Todd Weiler also attended the breakfast sessions.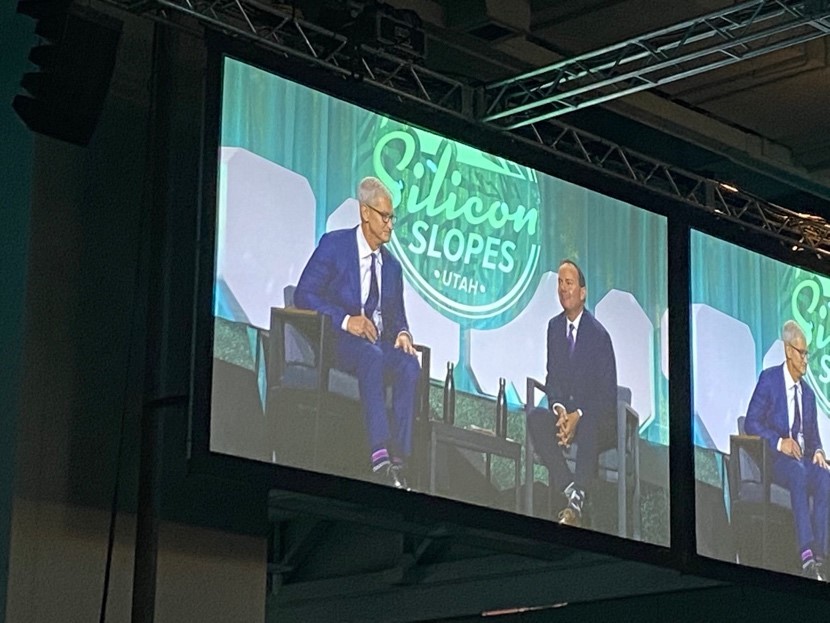 The Philippines is a leading IT and Business Process Management hub in Southeast Asia. The country's Business Process Outsourcing (BPO) industry recorded 1.4% growth in 2020 amid the COVID-19 pandemic. The BPO sector generated $26.7 billion revenues in 2020. The Philippines also has a growing startup industry, which has raised over USD40 million even with the onset of the pandemic.
The Philippines is hosting the third Philippine Startup Week on 15-19 November 2021 to highlight the Philippine startup ecosystem as an engine for recovery post-pandemic. More details about the conference can be found here: https://www.phstartupweek.com/about-phsw.
_
For more information, visit https://pcgsanfrancisco.org/ and https://web.facebook.com/PHinSF.