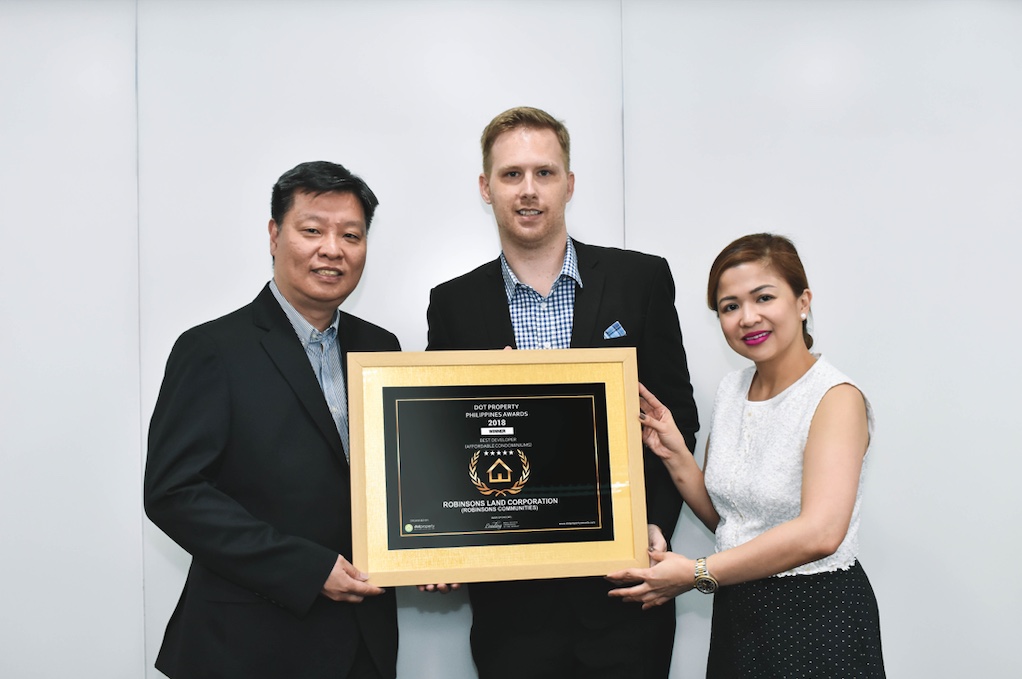 The property & real estate boom in Southeast Asia is not just a passing trend as some naysayers would say. It is alive and kicking! Proof of this are countless web portals and online platforms dedicated to selling properties. But of course for one to stand out from the heap, a high quality property selling site should have the trust and confidence of top real estate & property developers and leading marketing & sales agents. This is where Dot Property Group differentiates itself from the rest.
Dot Property Group is a pioneering and tech-driven digital media firm that owns and operates 10 property portal websites (Thailand, Philippines, Vietnam, Indonesia, Cambodia, Laos, Myanmar, Singapore and Malaysia) and complimentary offline media throughout South East Asia.
It's Philippine entity, Dot Property Philippines (www.dotproperty.com.ph), is a leading online portal that provides property searches with the most user-friendly interface and helpful resources. Aside from its portal, the site is fully supported by its active social media assets in Facebook, it's blog and its offline publication.
Because of its success in property sales, it established the Dot Property Philippine Awards in 2017 to pay tribute to the countless clients, customers, partners and agents who made it possible for the firm to become a leading go-to Asian portal for real estate.
The Dot Property Awards 2019 this coming October 3, 2019 will introduce a number of new, pioneering awards, including the very first People's Choice Award for "Project of the Year". This award will be voted on exclusively by the public who will choose their favorite development in the Philippines. Also new for 2019 is the Box Brownie Special Recognition Award for Online Marketing was awarded.
"We're thrilled to be hosting a presentation ceremony for the Dot Property Philippines Awards 2019 at The Peninsula Manila. After successful events in Thailand and Vietnam, it is time to celebrate the real estate industry here. This is going to be the one property event you won't want to miss," Adam Sutcliffe, Director, Events and International Markets at Dot Property, states.
"The Dot Property Philippine Awards 2019 is designed as an annual event that recognizes the country's top developers and projects that has contributed immensely to the advancement of the real estate industry," says Tanya Yu, Dot Property Philippines Country Head.
"We want to honor all our partners who made this all possible by coming with up with an event that they could all look forward to. A night to remember with all the glitz and glamour, that would also inspire and motivate them to do their best in their craft," she added.
The awards night will be held at the glitzy Rigodon Ballroom of The Peninsula Manila in Makati City starting at 6PM. Top agents, partners and representatives of leading property developers are expected to attend.
Partners/sponsors of the Dot Property Philippines Awards 2019 include Leading Real Estate Companies of the World® and BoxBrownie.com.
Some of the biggest real estate developers in the country have won Dot Property Philippines Awards with Robinsons Land Corporation, Alveo Land, DMCI Homes and Grand Land to name a few.
For more information on the Dot Property Philippine awards, visit https://www.dotproperty.com.ph/blog/dotpropertyawards.