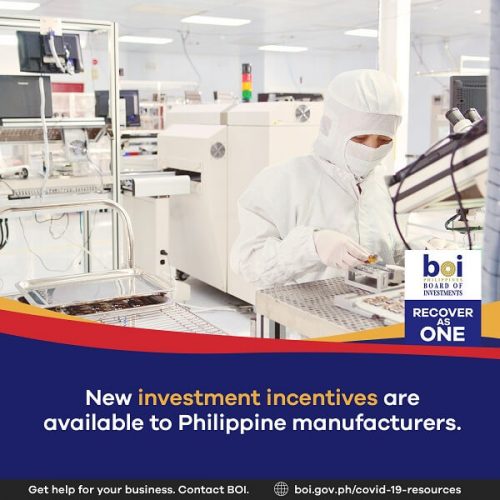 A range of new financial measures and incentives are now available to manufacturers in the Philippines, thanks to new legislation recently signed into law.
The 'Bayanihan 2 Act' is aimed at helping the Philippines recover from the economic impact of Covid-19.
Under the Act, manufacturers will be able to carry over any operating loss from financial year 2020/2021 as a tax deduction from gross income over the next five taxable years.
Elsewhere, many qualified manufacturers will be exempt from business taxes, import duties, and other fees on a range of products.
This includes the production of medical equipment and Covid-19 related items such as Personal Protective Equipment (PPE), as well as the raw materials relevant to the manufacturing of these items.
The same relief measures will also apply to the production of equipment for waste management, including waste segregation, storage, collection, sorting, treatment and disposal services.
The Philippine Board of Investments (BOI) is urging manufacturers and other large businesses to take advantage of these provisions. For more details on doing so, businesses can book an appointment with BOI via their Facebook page and speak to a dedicated specialist. Information is also available on BOI's Covid-19 resource hub for businesses.
Ceferino Rodolfo, Trade Undersecretary and BOI Managing Head, said:
"We know that Covid-19 is still having a significant impact on the operations of manufacturers across the Philippines, and we at BOI are doing all we can to help them. I urge businesses to visit our resource hub website and book an appointment with BOI today via our Facebook page. Our dedicated specialists can help businesses understand more about how they can take advantage of the incentives and support in the Bayanihan 2 Act".