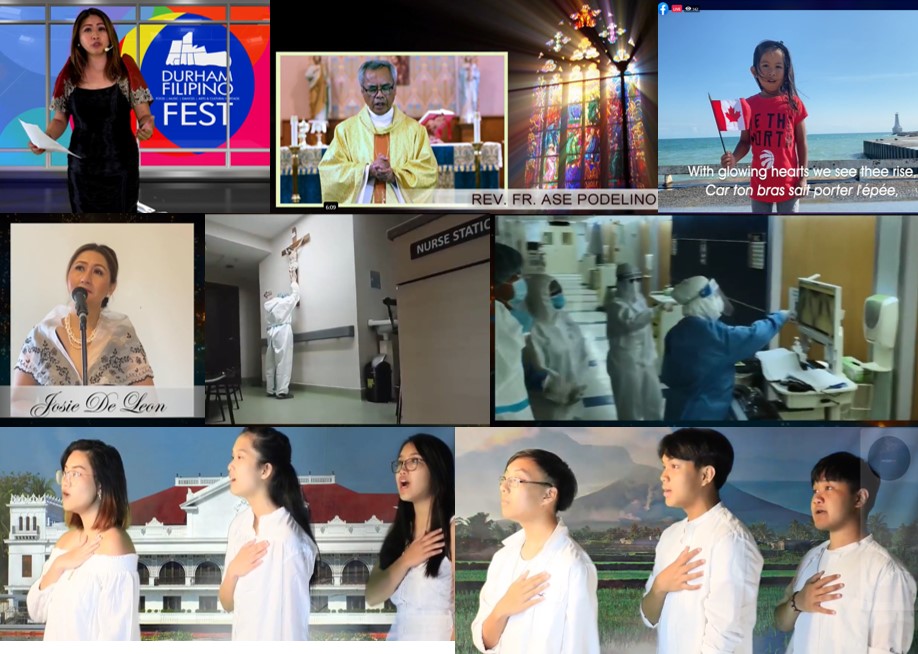 The Philippine Consulate General in Toronto participated in the Durham Filipino Fest Virtual Celebration which was streamed via its Facebook page on 12 September 2020.
The Durham Filipino Fest is a civic organization in the Durham Region that aims to bring Filipinos together as one vibrant community. It is also geared towards the preservation of the Filipino culture to younger generations born in Canada to Filipino-Canadian parents. Every September the community celebrates a Filipino Fiesta identical to the fiestas celebrated in the Philippines.
This year, the Durham Filipino Fest celebrated the Filipino Fiesta virtually due to the ongoing pandemic. Through the online fiesta, they hoped to inspire, encourage and uplift the spirit of the Filipinos in the Durham community, during this time of the pandemic.
Based on usual practice, the virtual celebration formally opened with a prayer and the singing of a Filipino patriotic song by Ms. Josie de Leon while photos of frontline workers were flashed, and then the singing of the Philippine and Canadian national anthems.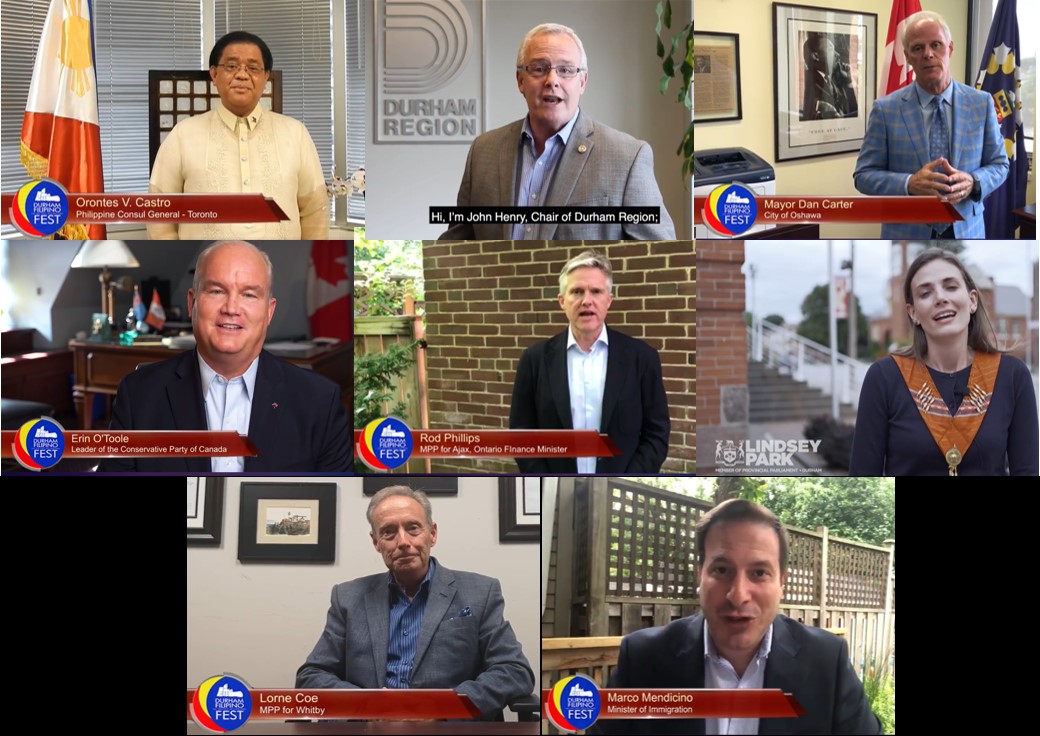 Philippine Consul General to Toronto Orontes V. Castro's message for the organizers, performers, sponsors, and viewers of the virtual festival was also featured in the program.  He congratulated Ms. Faye Graves, the incumbent President of the Durham Filipino Fest, as well as the Filipinos in Durham and reiterated his support for the community's continued efforts to bring Filipinos together and to promote and preserve Philippine culture with the younger generations of Filipino-Canadians.  He said, "Despite the COVID-19 pandemic, you have the commitment and generosity to celebrate our culture with our growing Filipino community in Durham, and Canada as a whole".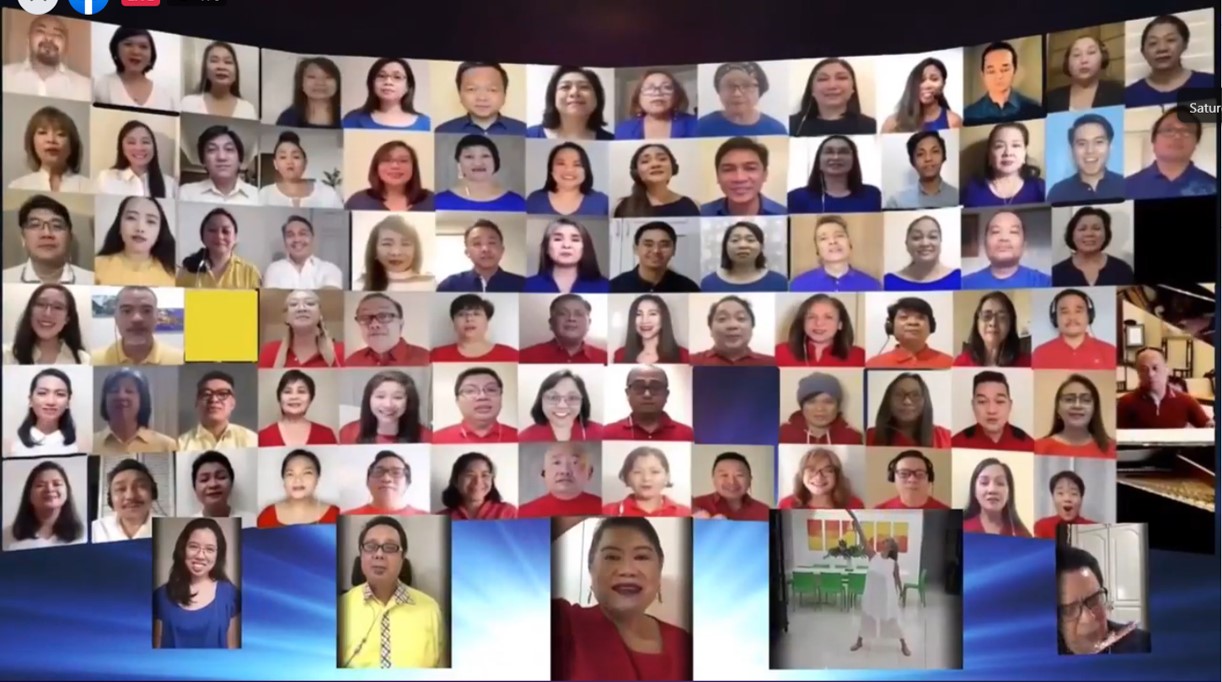 The messages from Canadian government officials were also shown at the virtual presentation. Messages from Durham Region Chairman John Henry, Oshawa City Mayor Dan Carter, Member of Provincial Parliament (MPP) for Ajax and Province of Ontario Finance Minister Rod Phillips, MPP for Durham Lindsey Park, MPP for Whitby Lorna Coe, Canada's Minister of Immigration, Refugees and Citizenship Marco Mendicino, and Leader of the Conservative Party of Canada Erin O'Toole. They all congratulated the officers of the Durham Filipino Festival for persevering to stage this year's virtual Filipino festival and expressed that they are looking forward to being able to gather in-person again at the Durham FilFest in 2021.  They also acknowledged the many contributions of Filipino-Canadians to the economy and cultural diversity of Canada.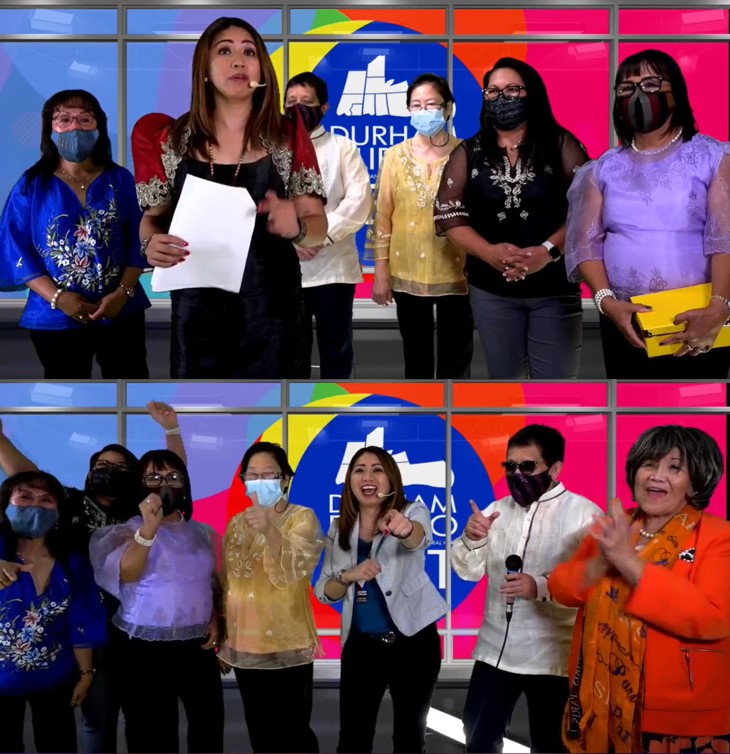 As in the past years, there was non-stop entertainment at the Durham FilFest, from home-grown artists to artists from the Philippines, all showcasing the great talents of the Filipinos.
—
For more information, visit https://www.torontopcg.dfa.gov.ph,
https://www.philcongen-toronto.com or https://www.facebook.com/PHinToronto.