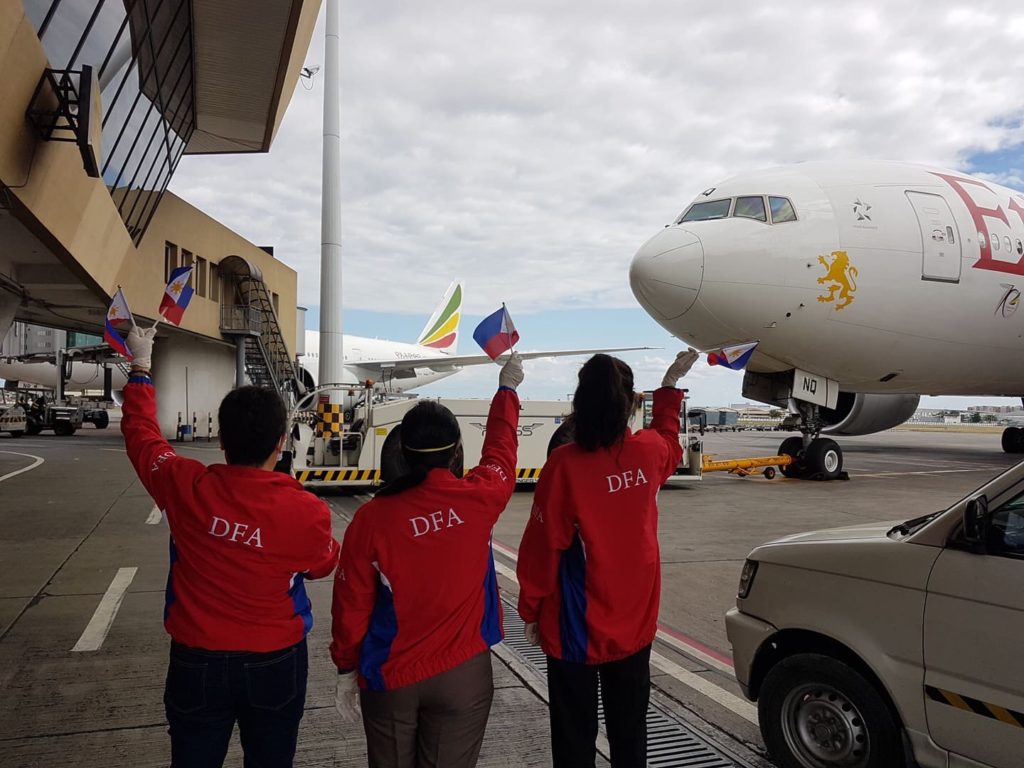 On the second day of the Holy Week, the Department of Foreign Affairs (DFA) continued its mission, completing yet another set of repatriation of Overseas Filipino Workers (OFWs).
Nearly 600, a total of 599 seafarers from the Carnival cruise ships Dream, Fantasy, Vista, Panorama, and Glory were welcomed by the DFA at the Ninoy Aquino International Airport Terminal 1 on April 6. The 599 seafarers all came from New Orleans, USA, where the Carnival cruise ships were docked before they were flown to the Philippines via Addis Ababa on board Ethiopian Airlines.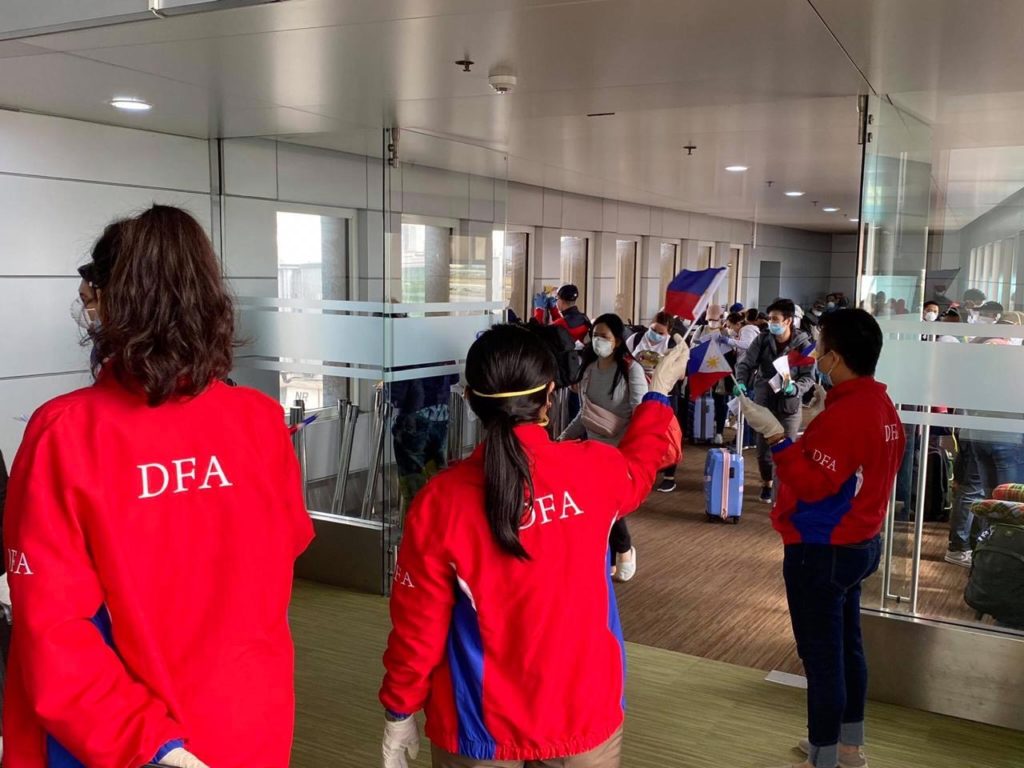 The seafarers underwent the mandatory inspection by the Bureau of Quarantine (BOQ) upon disembarkation. With the protocol for non-COVID stricken ships, the newly arrived batch of Filipinos will be subjected to home-based quarantine—under the close monitoring of the Department of Health (DOH). Seafarers who reside outside of Manila will be designated to a predetermined and BOQ-inspected hotel to undergo the 14-day quarantine period.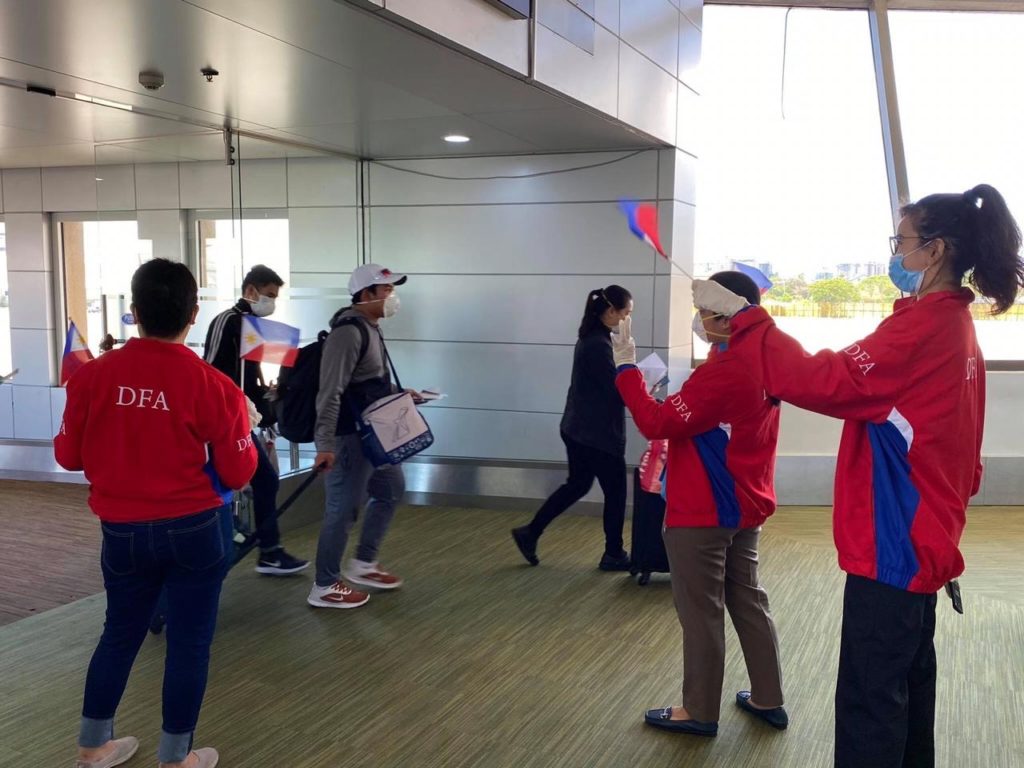 DFA facilitated the repatriation of the seafarers spearheaded by the Philippine Embassy in Washington D.C. and United Philippine Lines (UPL), the manning agency of the Carnival cruise ships.
The repatriation of seafarers remains a major concerted effort of the DFA in joint efforts with its major partner agencies, notably, OWWA, DOH, BI, and DOTr.
—
Stay updated with news and information from the Department of Foreign Affairs by visiting their website at https://www.dfa.gov.ph.