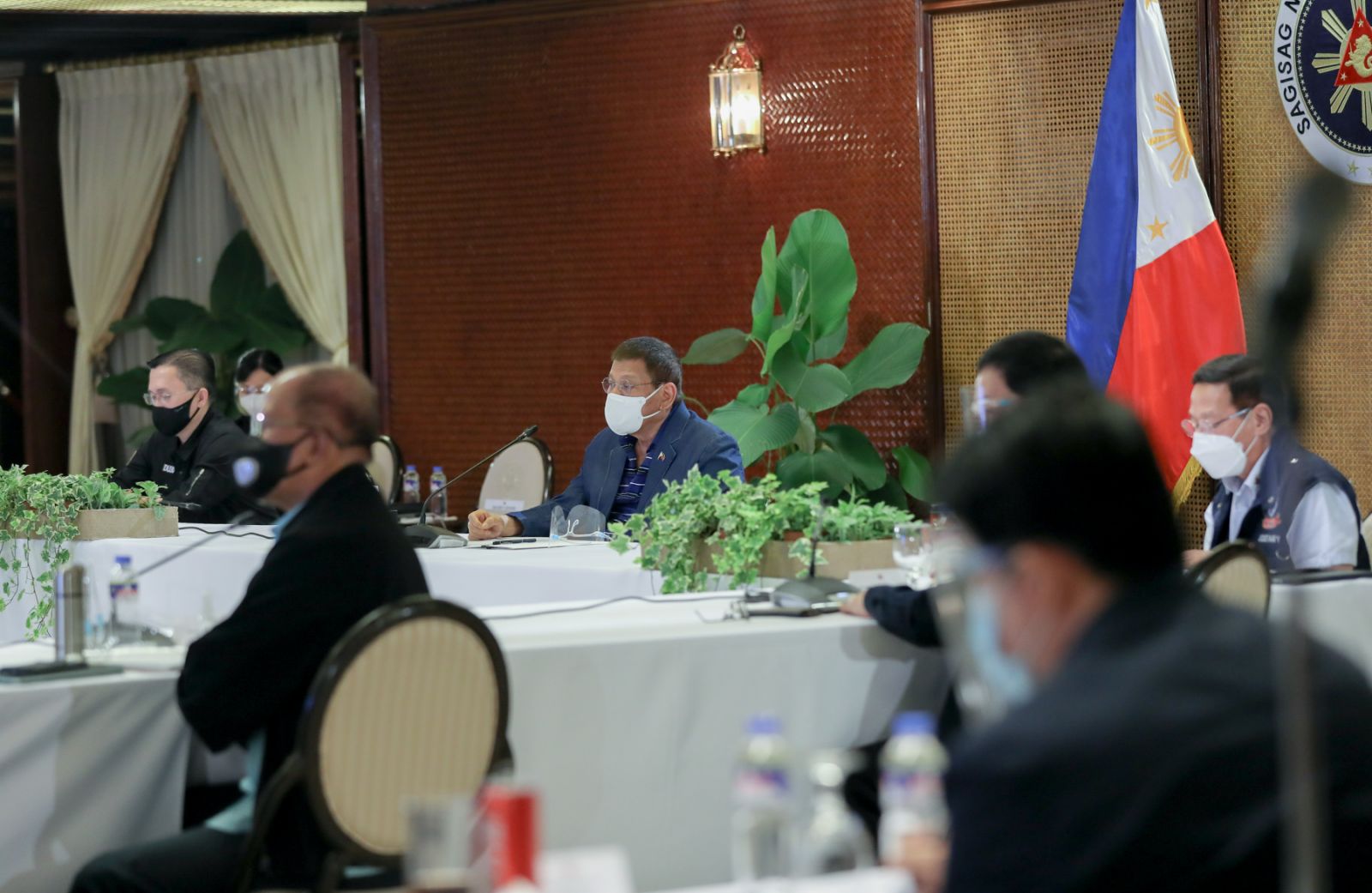 The Philippine government may start inoculation for COVID-19 in May 2021 at the earliest, as it secures substantial vaccine doses intended for the government and the private sector, the country's vaccine czar, Secretary Carlito Galvez Jr. said in a report to President Rodrigo Roa Duterte on Saturday, 26 December 2020.
The government is working to secure 20 million and 10 million doses for the government and private sector, respectively.
During an emergency meeting presided by President Duterte in Malacañang, Galvez said the government might have a contract with Novavax Inc and Pfizer Inc by January. It is also has initial arrangement for 20 million doses with Moderna.
"So all in all sir if we will get Novavax, AstraZeneca, Pfizer, J&J, and also Moderna, we might have more or less 80 million doses. And also recently, Gamaleya of Russia also negotiated for another 25 million," he told the President.
Currently, Philippine authorities are asking Gamaleya for its third phase clinical trial information, Galvez said, hoping to secure a deal with the Russian vaccine maker also by January at the earliest.
At the same time, he brushed off accusations that the government is focusing only on few vaccine sources.
"It is a portfolio. Basically, ang mauuna sir is AstraZeneca 'yung magiging contract natin," he said.
"Next is ang Novavax from Serum of India; next is Pfizer; and then maybe Johnson & Johnson. We have also the discussion of the head of terms and also the supply agreement and also with Moderna; and then followed by Gamaleya and also the Sinovac."
President Duterte told Galvez not to worry about the cost and just strive to secure supply from vaccine producers.
"Don't mind so much about the cost. The thing here is availability. Kung sino 'yung mayroong maibigay sa atin and never mind if it's a costing 'yung kanila. Magsabi sila 'Ours is much expensive because it is more potent,' sige bilihin mo na lang," he said.
"What's available there, bilihin mo because it's an emergency. Never mind about the costing."
Multilateral financial institutions such as World Bank and Asian Development Bank will finance the country's vaccine procurements as well as other local banks.