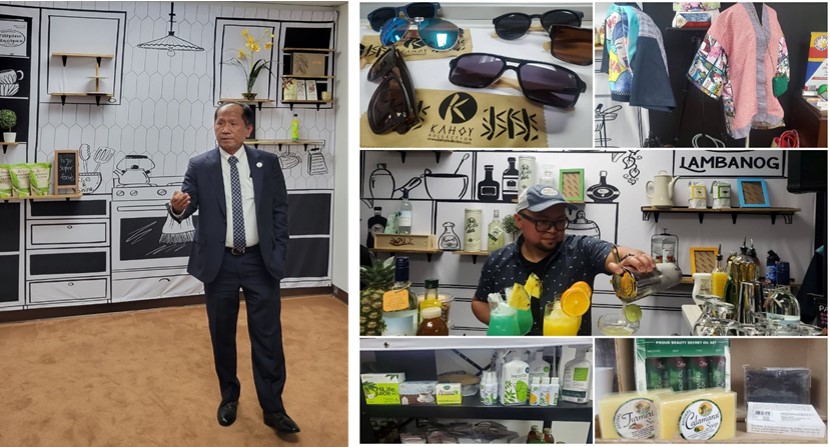 The first physical and virtual showroom for Philippine products and services called "EmPHorium" in Los Angeles was officially launched by the Philippine Consular and Trade officials, along with the enterprise's private sector founders and members of the Filipino-American business community, on 30 March 2022.
Consul General Badajos shared how the joint partnership began between him, Trade Commissioner Eric C. Elnar, and Mr. Ferdinand Soriano, co-founder of EmPHorium with a shared vision of creating a platform for both sellers and buyers of Filipino products and services.
Trade Commissioner Elnar noted that emPHorium is the first of its kind public-private partnership project among PTICs worldwide. He expressed hope for the project's replication in other Philippine Foreign Service Posts.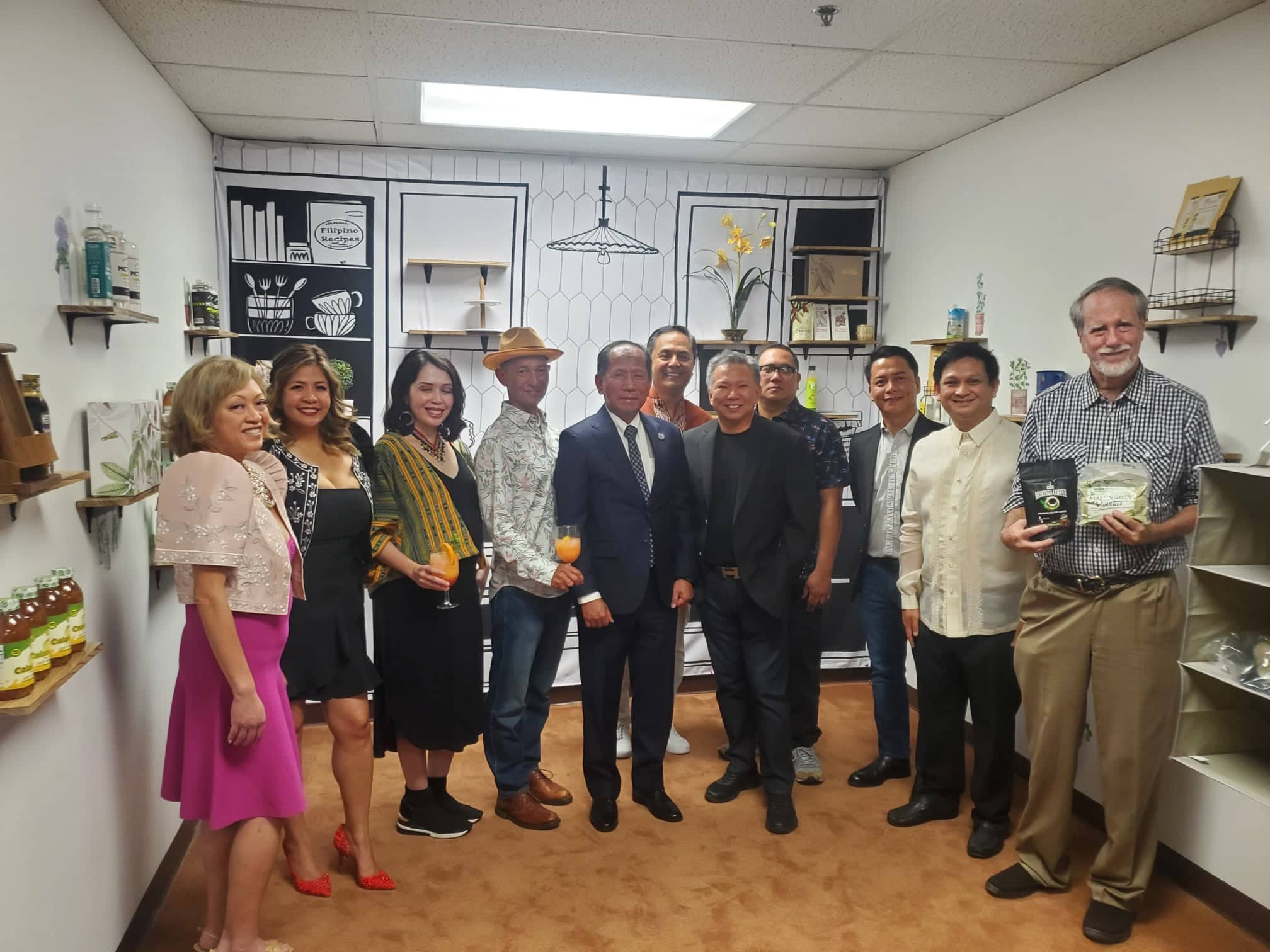 EmPHorium co-Founder, Mr. Soriano, informed the audience that apart from the showroom, EmPHorium will hold in-person and virtual seminars, as well as online selling of products. EmPHorium also intends to collaborate with community organizations to further reach Filipino diaspora in the West Coast. Mr. Soriano also conducted a livestream interview with the Consulate General's Economic Section Head, Mr. Maynard Maleon (left photo, with Information Officer Mary Grace "Joss" D. Leaño and Protocol Officer Elvis Tamayo) which can be viewed through: https://fb.watch/c5N2qqh0EZ/
Co-founders of EmPHorium are Ms. Cristina Espiritu and Ms. Christine Cosunji of My Jeepney Stop.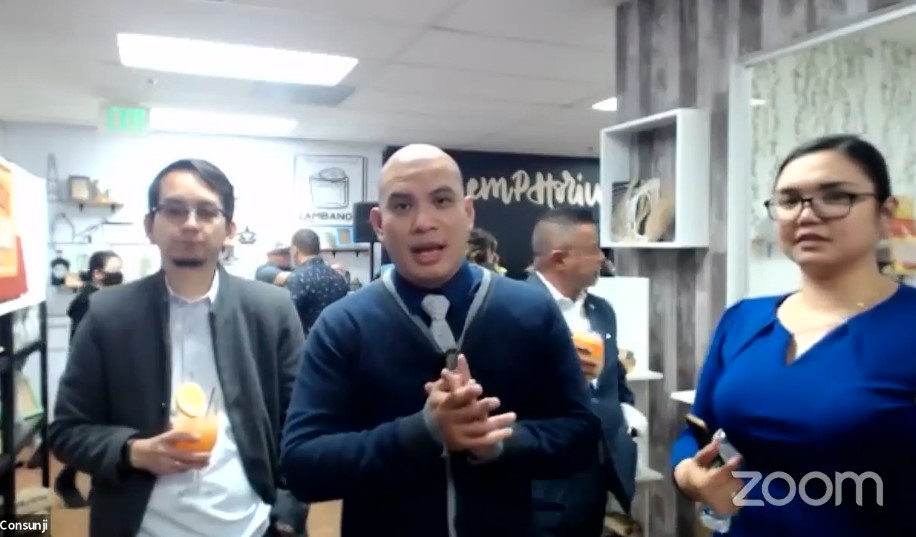 For more information emPHorium as well as the products and services that emPHorium offers, interested parties may visit its website: https://emphorium.com/ .
For more information, visit https://www.philippineconsulatela.org or
https://www.facebook.com/PHLinLA/.