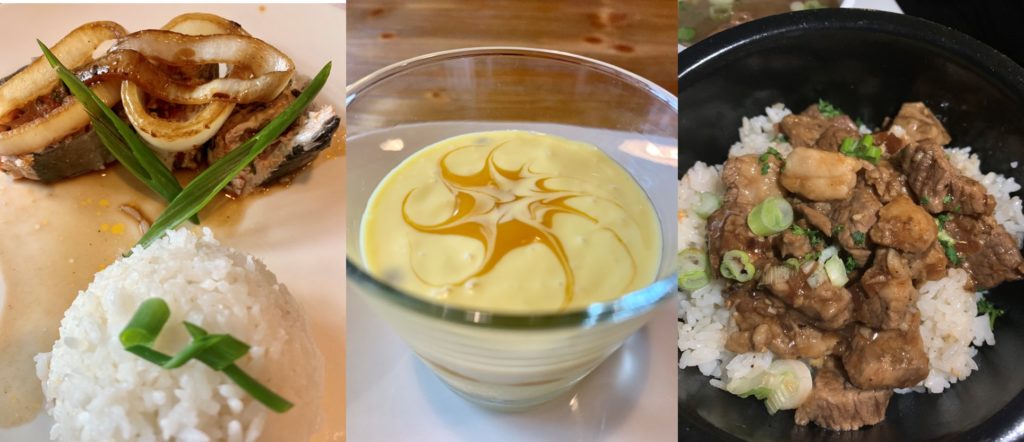 Washington, DC — Filipino Restaurant Week finally arrived at the Washington DC Metropolitan Area (DVM) this year, with the official participation of Kuya Ja's Lechon Belly of Maryland, Bistro 1521 of Virginia, and Purple Patch and The Game Sports Pub from Washington D.C. from May 13-26, 2019.
Filipino Restaurant Week (FRW) was first organized by the Philippine Consulate General New York in 2015 with 13 participating restaurants. It aims to shine the spotlight on Filipino restaurants as an essential way through which the American public can discover and enjoy Filipino cuisine.
This year, 24 restaurants and pop-ups officially participated and highlighted various culinary offerings that feature flavors of the Philippines covering a wide spectrum of Filipino food.
For the first time, through the efforts of the Philippine Embassy in Washington D.C., new participating restaurants from Maryland, Virginia, and Washington D.C. joined the FRW mainstay restaurants from New York, New Jersey, Pennsylvania and Massachusetts.
"The Philippine Embassy recognizes the great role of Filipino restaurants in the promotion of cultural diplomacy through cuisine. And I am pleased that Filipino Restaurant Week, which began in New York five years ago, was expanded to the nation's capital this year in order to further promote Filipino restaurants, talented Filipino chefs, Filipino food and Philippine ingredients, for the American market," Ambassador to the United States Jose Manuel G. Romualdez said in a statement at the conclusion of the two-week event.
The participating restaurants shared the Embassy's enthusiasm and excitement in being able to showcase Filipino food to the local communities in the DMV area.
"Thank you to everyone who came to Purple Patch during Filipino Restaurant Week.  It was such a huge success. Bringing people together through our food has always been the Filipino way.  We are proud to be a part of celebrating Filipino cuisine and look forward to next year's Filipino Restaurant Week," said Purple Patch owner and chef Patrice Cleary in a statement.
"It was such an honor participating in the first Filipino Restaurant Week in the DMV. As a Philippine native, my passion is to influence palates though the celebration of real Pinoy food and flavors. It has been very rewarding to see cultural diversity in food spread around our area and to see people of all different backgrounds enjoy it," also said Kuya Ja's Lechon Belly owner and chef Javier J. Fernandez.
While given the flexibility to come up with their own innovative menus of three courses, each restaurant was requested to feature the coconut, one of the Philippines' notable food exports, in at least one course.
As a result, there were old favorite, traditional offerings such as the earthy chicken binacol soup (chicken cooked in coconut water with grated coconut) from Bistro 1521 and spicy Bicol Express (pork belly and shoulder stewed in coconut milk) from Purple Patch.
"Many non-Asian patrons ventured into trying our set offerings, with a number of them asking if the Restaurant Week dishes were going to become a permanent part of the Bistro's menu," said Bistro 1521 co-owner and manager Manny Tagle.
"High praise was given to the grilled milk fish roulade in soy calamansi sauce, as well as the beef morcon. But the mango tapioca was one of those that received the most positive reviews being considered by many as 'sublime'," added Mr. Tagle, in sharing the reaction of patrons.
The Consulate General in New York hosted a Kick-Off Gathering on May 8, 2019 to formally launch the two-week event.
This year, the Department of Trade and Industry became an official partner, in addition to existing partners Department of Tourism, Philippine Airlines, Tanduay, and GMA Pinoy TV.
—
Stay updated with news and information from the Philippine Embassy in Washington, DC by visiting their website at www.washingtonpe.dfa.gov.ph, www.philippineembassy-usa.org, https://www.facebook.com/PHinUSA or https://twitter.com/philippinesusa.