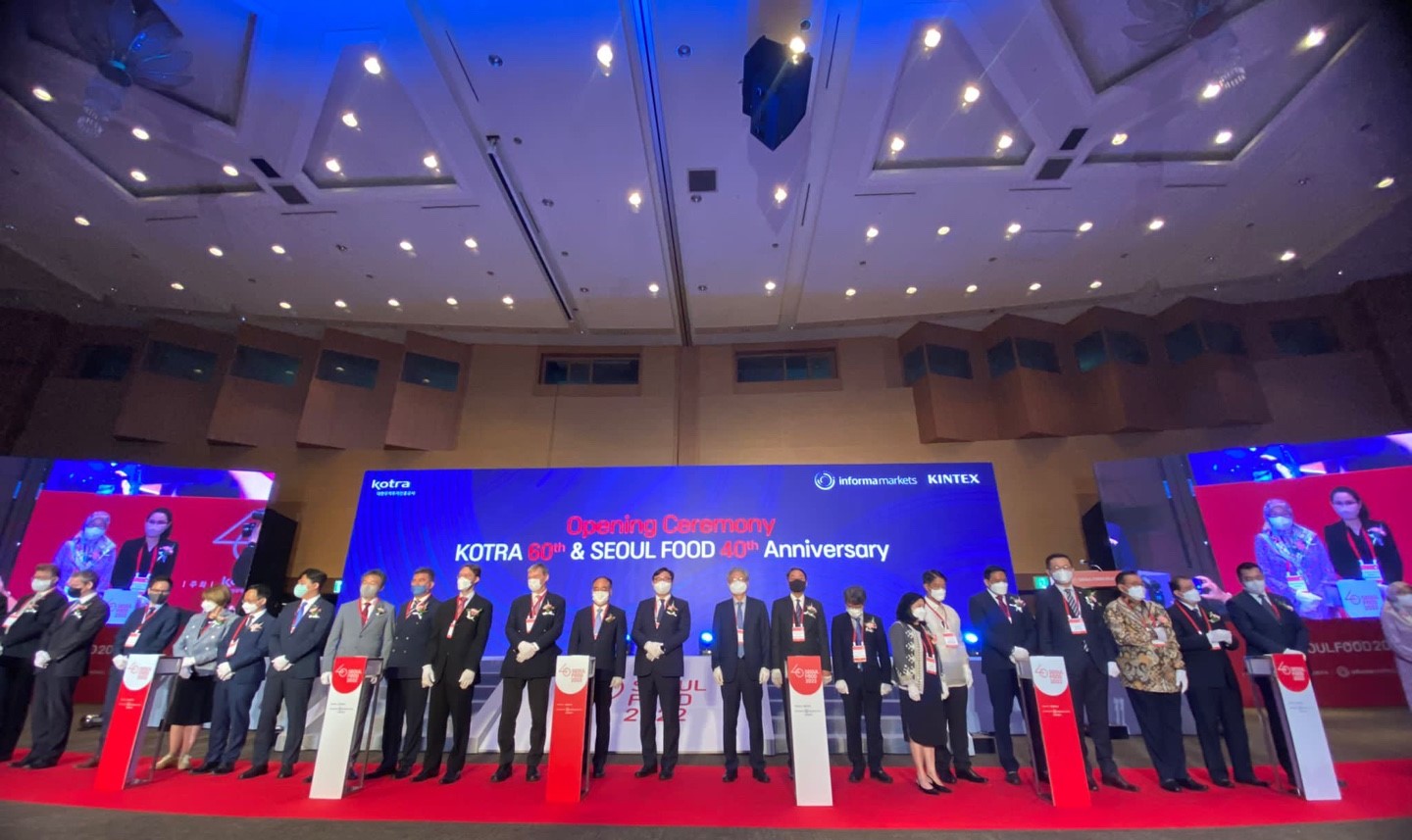 The Philippines participated in two major commercial exhibitions, Seoul Food Expo 2022 and the ASEAN Trade Fair held from 07 to 10 June 2022 at KINTEX, Ilsan, Republic of Korea. Ambassador Theresa Dizon-De Vega graced the opening ceremony of both events and visited the Philippine pavilions.
Seoul Food Expo is Asia's 4th largest food industry exhibition now on its 40th year. Philippines participation in the expo was spearheaded by the Department of Agriculture through the Philippine Agriculture Office in Seoul with 20 Philippine companies showcasing agri-fishery export products like fresh Cavendish and Cardava banana, pineapple, papaya and mangoes, VCO and coconut-based products, frozen tropical fruits, and okra. Also on display are dried mangoes, banana chips, taro snacks, and fruit-flavored spirits and items. The fishery sector was represented by Philippine exporters of frozen and processed milkfish, as well as frozen and processed shrimp products. PhilFoodEx representing the private sector likewise participated in the Expo led by President Ruben See of See's International Food Mfg Inc. Participating on-site aside from See's Intl were Avante, Fisher Farms, Inc., Oleo-Fats, Inc., Pasciolco Agri Ventures, and Bahaghari Global Food, Inc.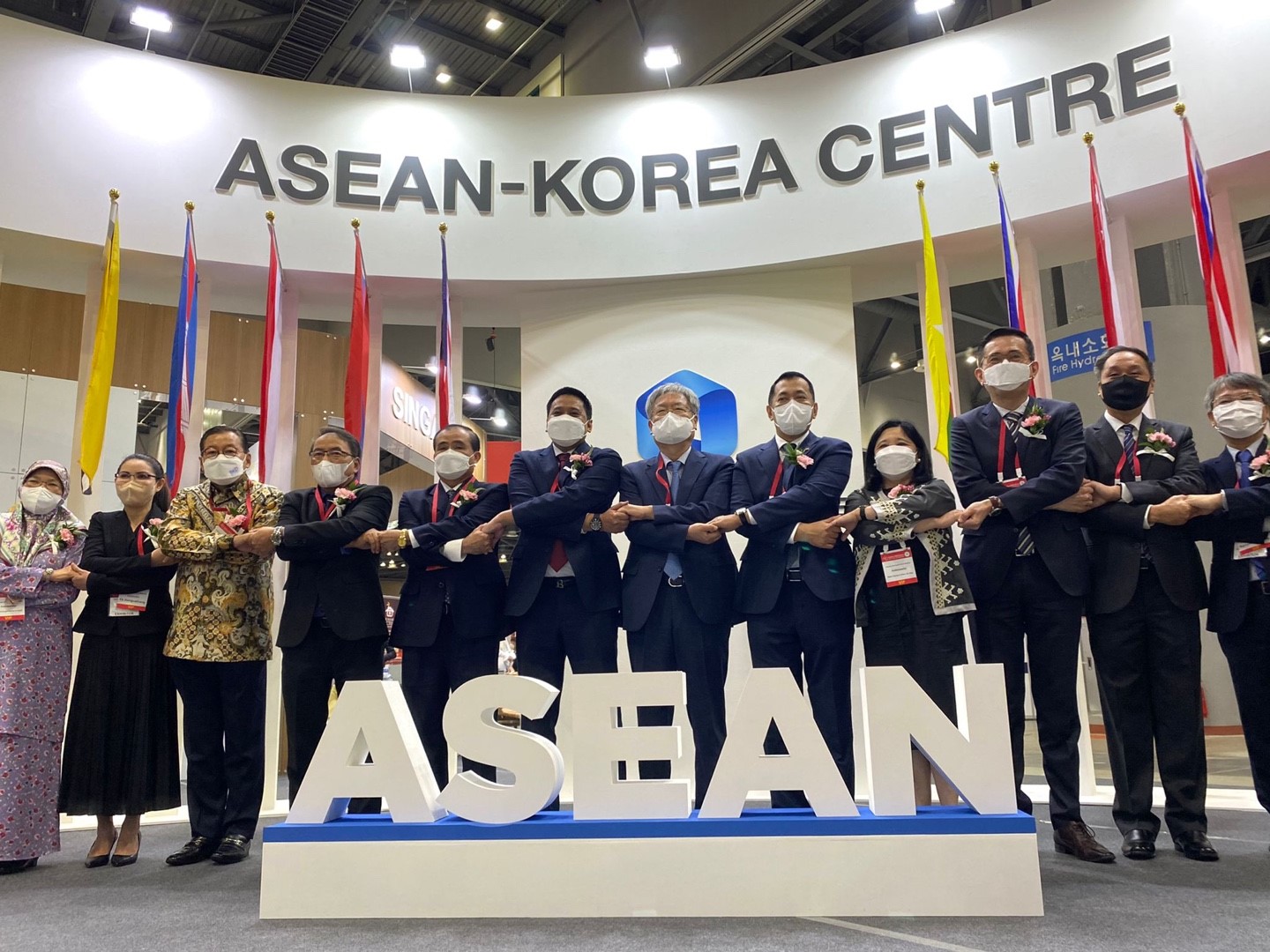 Other companies with displays included Jel Farm Fresh Produce Enterprise, Hi-Las Marketing Corporation, Eng Seng Food Products, Martsons Food Corp. Peter Paul / Wellness Care Int'l Corp. (VCO & coconut products), Yamangbukid, C. O. P. Pili sweets and pastries (pili nut Destileria Limtuaco, Sangkutsa Food Products Inc., SAMANCE Agro Products, Inc., Fruits of Life, Inc., Good Sense Food and Juices Corp., Seabest Food Corp., Shelfmates, Cocoplus Aquarian Dev't.Corp., Lion Heart Farms Phils. Corp., Rosario's Delicacies, and Limketkai Mfg. Corp.
Korea is the 4th largest destination of Philippine agri-food exports, with USD526.83 million total agri-fisheries exports value in 2021. Despite the pandemic, the Philippines recorded a 20% increase in agri-fisheries exports from 2020 to 2021, generating a USD228.39 million trade surplus over Korea.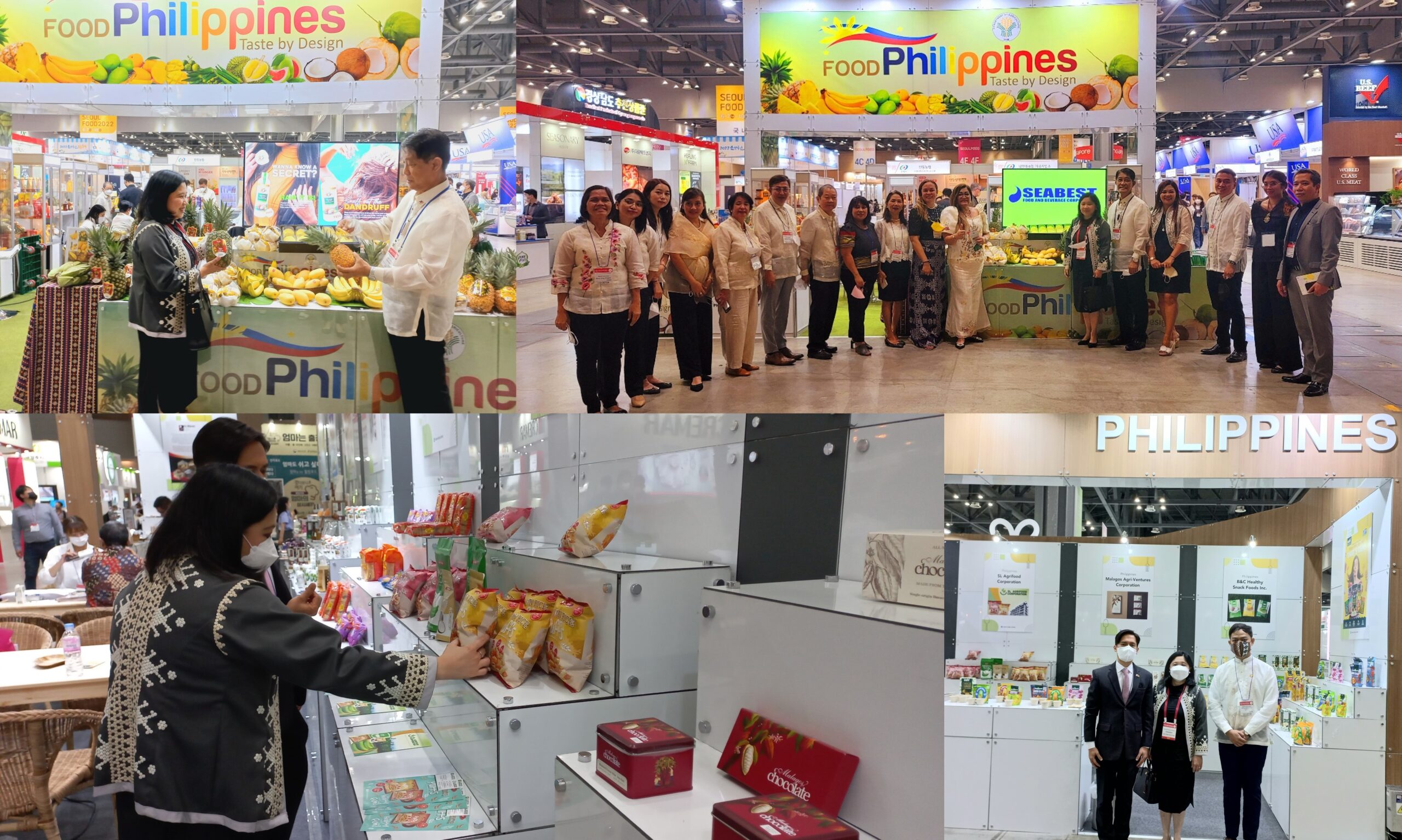 The Philippine Trade and Investment Center in Seoul also organized the Philippine booth displaying new products from Oh So Healthy chips, Malagos chololate, Magic Melt Otap, Doña Maria Brown Rice puffs and B&C Mango chews at the ASEAN Trade Fair. The fair was organized by the ASEAN Korea Centre (AKC) in cooperation with the 10 ASEAN Member States (AMS) to promote market access of ASEAN products to ROK. This is in line with ASEAN's goal towards equitable economic development of Micro, Small and Medium Enterprises (MSMEs) which serves as a significant driving force behind the ASEAN economy.
_
For more information, visit https://www.seoulpe.dfa.gov.ph, https://www.philembassy-seoul.com or https://www.facebook.com/PHinKorea/.