SAN FRANCISCO 28 February 2019 – StartUp Village, a business incubator/accelerator based in the Philippines, signed the Spark*Connect*Empower (SCE) partnership agreement with the Philippine Consulate General in San Francisco on 21 February 2019.
StartUp Village is a one-stop-shop company that aims to help start-ups in the Philippines build disruptive technologies that will lead to groundbreaking products which ultimately creates new industries. The company assists start-ups in developing their ideas and business concepts, incubates them by providing mentorships and trainings, and links them with potential investors.
JAGDC Inc. President Francisco Bernardo III, who owns StartUp Village, signed the partnership agreement with Consul General Henry S. Bensurto Jr.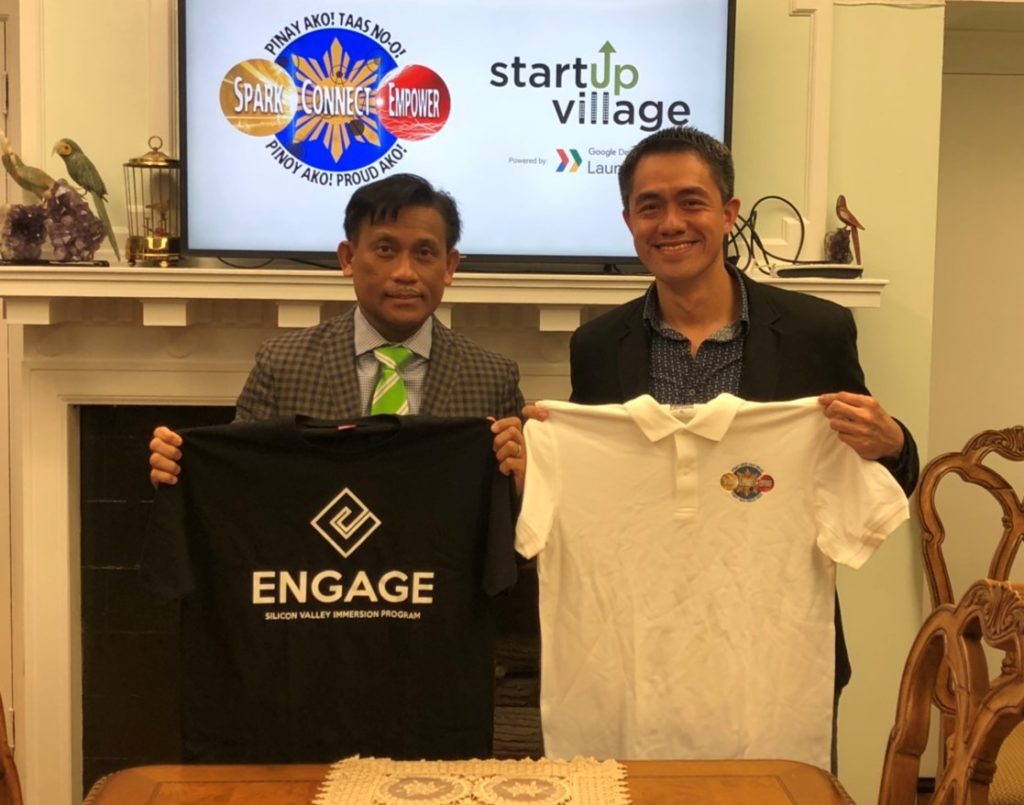 Mr. Bernardo shared that as an SCE partner, the company would like to take an active role in the development of Spark 447, the SCE's economic component, by being part of the working space being developed at the Philippine Center, and facilitating programs to incubate start-ups who wish to expand their market to the United States.
Witnessing the signing of the agreement was a delegation from the Philippines called "ENGAGE" consisting of representatives from a broad range of companies in the start-up and innovation sectors.
The delegates visited San Francisco to immerse and learn from success stories in Silicon Valley, with the goal of fostering greater collaborations.
After the signing of the agreement, a networking event was held for the delegates to meet with Filipinos based in the San Francisco Bay Area who are in the tech industry.
–
For more information, visit www.sanfranciscopcg.dfa.gov.ph, 
www.philippinessanfrancisco.org or https://www.facebook.com/PHinSF.