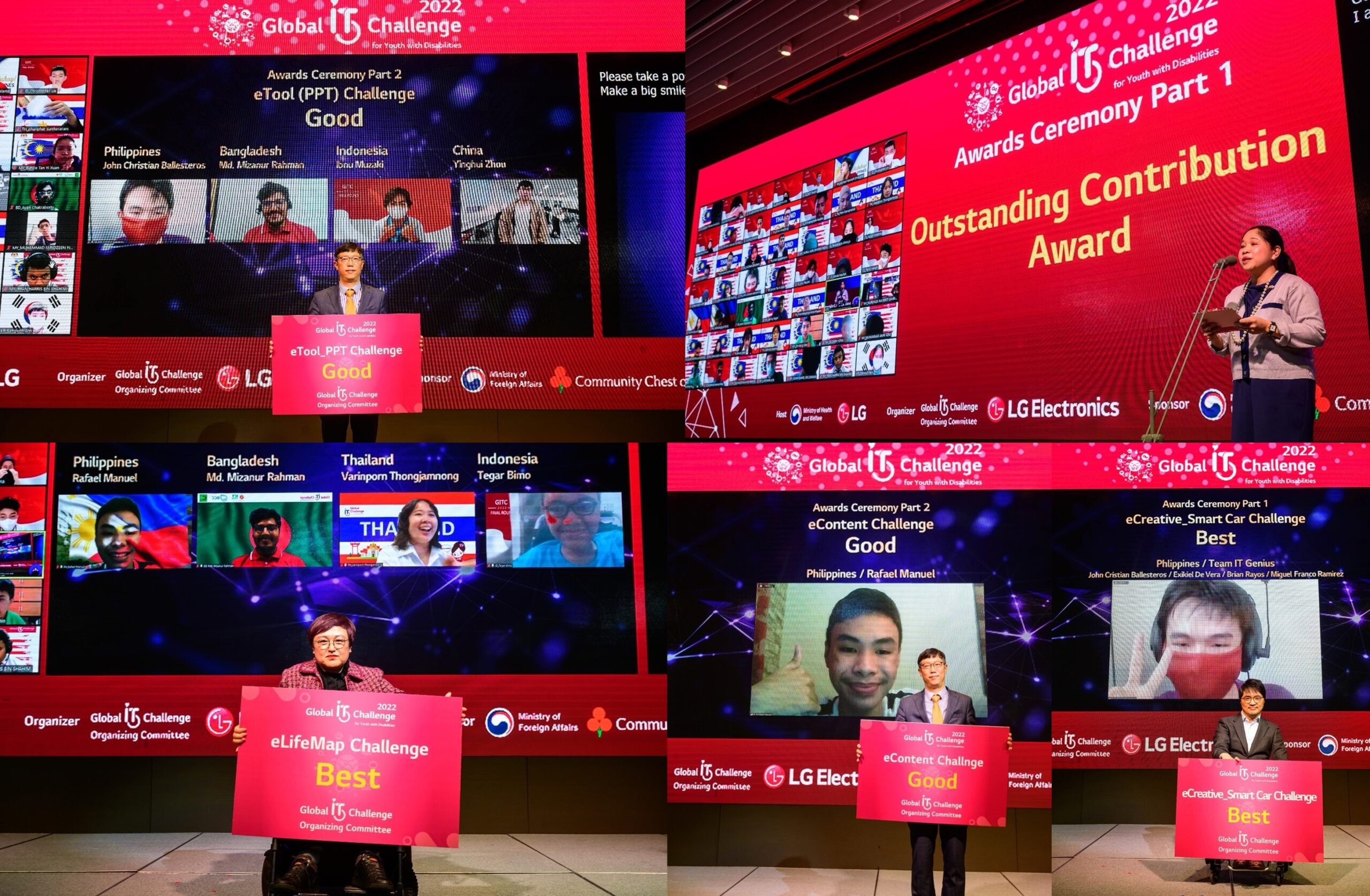 Philippine participants won awards and citations in the annual Global IT Challenge for Youth with Disabilities (GITC) held in Yeouido, Seoul from 15-16 November 2022.
The GITC, now on its 11th year aims to reduce the digital divide and realize the full potential of youth with developmental and physical disabilities by promoting their access to ICT. This year's edition was hosted by the Ministry of Health and Welfare of the Republic of Korea with private sector support from global Korean company LG.
Around 320 youths with disabilities from 16 countries took part in the competition conducted in hybrid format. Filipino participants Rafael Manuel, John Crisostomo Ballesteros, Exikiel De Vera, Bryan Rayos, Miguel Franco Ramirez won awards in the eTool Powerpoint Challenge, eLife Map Challenge, eContent Challenge and the popular eCreative Smart Car Challenge.
Philippine Ambassador Theresa Dizon-De Vega was on hand to take part in the awarding ceremonies and to re-affirm the Philippines' support for these development initiatives benefitting vulnerable sectors. The next edition of the competition is slated to be held in the United Arab Emirates in 2023. END
For more information, visit https://www.seoulpe.dfa.gov.ph, https://www.philembassy-seoul.com or https://www.facebook.com/PHinKorea/.