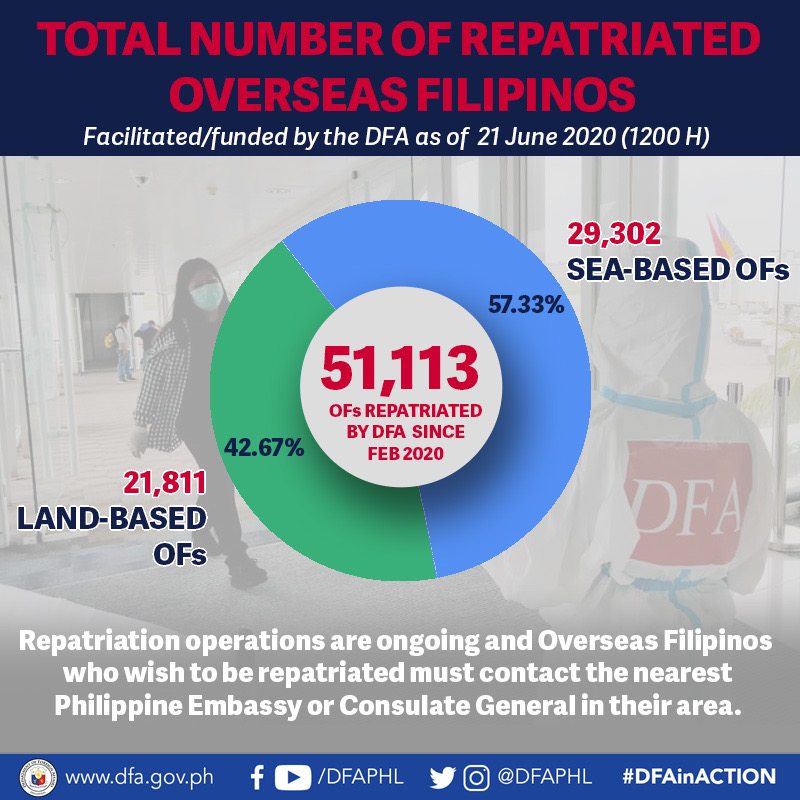 To date, the Department of Foreign Affairs (DFA) has repatriated a total of 51,113 Overseas Filipinos (OFs) since the onset of the COVID-19 pandemic in February 2020.
Of this number, 57.33% (29,302 OFs) are sea-based and 42.67% (21,811 OFs) are land-based.
The DFA, together with its Philippine embassies and consulates around the world, remains fully committed to bringing home our nationals abroad amid the COVID-19 pandemic.
—
Stay updated with news and information from the Department of Foreign Affairs by visiting their website at dfa.gov.ph.