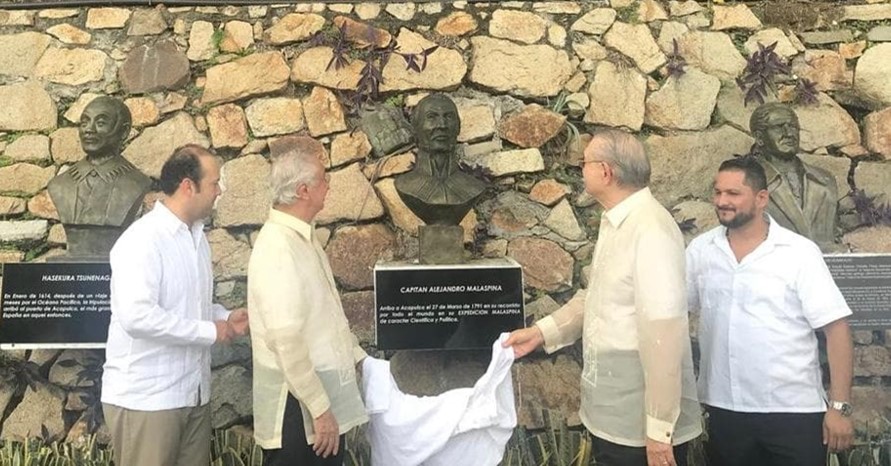 MEXICO 18 October 2018 – Ambassador to Mexico Demetrio R. Tuason served as the guest of honor during the commemoration of the 453rd anniversary of the Manila-Acapulco Galleon Trade in Acapulco on 06 October 2018.
Cultural Secretary Mauricio Leyva Castrejon of the State of Guerrero presided over the activities.
The festivities included a floral offering at the Plaza del Tornaviaje de Andres Urdaneta, followed by the unveiling of the bust of Alejandro Malaspina at the Plaza Mexico-Filipinas, and a visit to the bust of Jose Rizal. In the evening, the Philippine delegation participated in an academic forum and a gastronomic event featuring Filipino food first introduced to Mexico during the time of the galleon trade.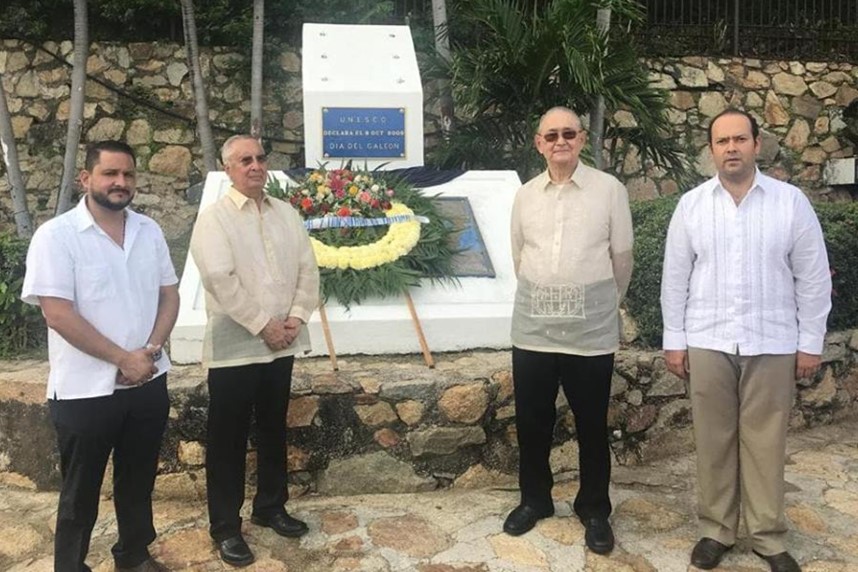 The Ambassador, accompanied by Philippine Honorary Consul to Acapulco Mario de la O Almazan, also paid courtesy calls on the Governor of the State of Guerrero and the newly elected Mayor of Acapulco.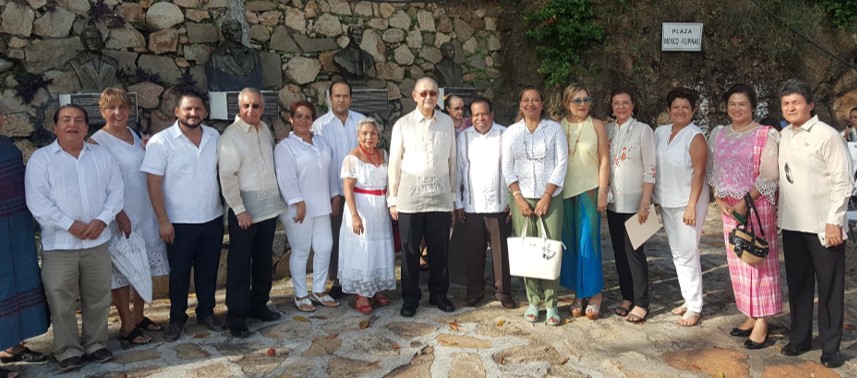 Ambassador Tuason highlighted the galleon trade as the bedrock of long-standing relations between Mexico and the Philippines and conveyed the Embassy's full support in further enhancing the special relationship between the Philippines and Acapulco.
The Manila-Acapulco galleon trade route is considered as the first truly globalized trade network in history. The "tornaviaje" route, established in 1565 by Spanish navigator Andres de Urdaneta ushered the beginning of 250 years of uninterrupted trade between Asia and the Americas.
_
For more information, visit www.mexicope.dfa.gov.ph or https://www.facebook.com/PHinMexico.