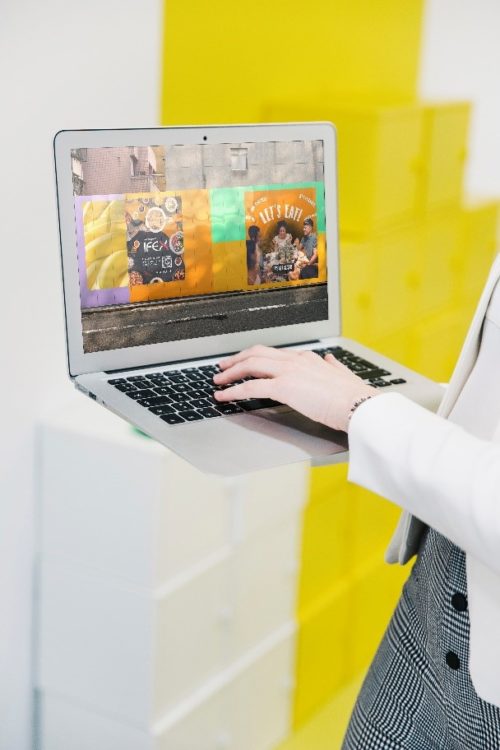 IFEX Philippines brought the salu-salo to the global stage through the IFEX Digital Expo 2021, the first digital iteration of the country's banner sourcing event for Philippine food. Spearheaded by the Center for International Trade Expositions and Missions (CITEM), the three-day online event offered a multi-channel show experience, shining the spotlight on top and local food products, services, practices, and market opportunities.
Held last 23 – 35 September, the IFEX Digital Expo gathered over a thousand participants from 39 countries. Local and foreign buyers, exhibitors, government officials, event partners, media guests, and visitors were able to discover more about Philippine ingredients, learn valuable industry insights, and enjoy special artisanal sessions.
In the comfort of their own homes or offices, over 200 foreign trade buyers were able to network and meet with Philippine food product manufacturers and distributors, experiencing firsthand how digital food sourcing works and how this can present strong advantages for early adopters in the market.
A total of 141 business-to-business meetings were held during the 3-day event, with food buyers from Japan, USA/Canada, Australia, and Taiwan topping the list. B2B meetings were also facilitated by various Philippine Trade and Investment Centers in East Asia, China, and SARs immediately after the event.
The IFEX Digital Expo also highlighted the debut of FOODPhilippines.com, a 24/7 interactive community platform that tells stories of Philippine food for enthusiasts to enjoy; IFEXConnect.com, an online promotions and leads generation platform that allows users to source Philippine food products and services 24/7; and the Program Launch of NXTFOOD PH,  the most comprehensive and integrated assistance program for the development and promotion of Philippine food products for the local and international market.
These websites will continue to champion export promotion programs and activities to support the Philippine food industry and keep everyone connected.
"This culture of sharing, with food at the fore, is what guided us in shaping the theme for this year's IFEX Digital Expo: salu-salo. Much like its namesake gathering and free flow of ideas at the dining table, the salu-salo concept for this year's expo is an open call to join our community of farmers and producers, product developers, manufacturers, distributors, buyers, retailers, culinary professionals, storytellers, and foodies," shares Pauline Suaco-Juan, Executive Director of CITEM.
The IFEX Digital Expo brought together various product categories from all over the Philippines. These include: beverages, fine food and specialties, fruits and vegetables, biscuits and confectioneries, snacks and crispy savory food products, meat and poultry, dairy products, cereals, grains and starch, seafood and marine products, organic and natural, and raw materials and food ingredients.
Day 1 of the expo highlighted noteworthy global food and beverage trends that are set to shape consumer behavior in the coming years. Strategic consultant Erik Thoresen presented preferences like clean labels, mind-enhancing ingredients, fermented beverages, gut health and probiotics, caffeine alternatives, plant-based proteins, artisanal offerings, unconventional flavor pairings, personalized foods, snacking as a diet strategy, and recipe hacks as leading trends guiding the tastes of the growing global middle class.
Thoresen also highlighted the growing demand for sustainable food and the role of technology in creating more efficient food and beverage logistics and packaging solutions.
Day 2 cast the spotlight on Halal, introducing the Philippines' Halal App and sharing Halal-friendly trade and tourism practices, led by Undersecretary Myra Paz Valderrosa-Abubakar of the Department of Tourism. Talks were also held on Israel's food market and kosher education, led by Commercial Counsellor Tomer Heyvi, Head of Economic & Commercial Mission to the Philippines, and Rabbi Joel Weinberger, Head – India and South East Asia Operations of Star-K.
The sessions focused on the basics of Halal and Kosher, presenting opportunities for Philippine companies that produce food products that may be certified under these specific dietary standards.
The second day also featured the Coconut Forum, wherein Philippine Coconut Authority (PCA) administrator Benjamin Madrigal discussed the global edge and preference for Philippine coconuts and the different emerging coconut products that the country could further promote. Coconut water, coco aminos, muscovado, milk and powder, cereals, flour, and virgin coconut oil were presented as versatile products with important health benefits, which manufacturers could further develop and market.
Jose Ma. "Jojie" Dinsay, Commercial Counsellor in Seoul, South Korea, also detailed the market opportunities for coconut products in Korea. In his presentation, he provided a brief background on the Philippine-South Korea trade relations, the common fruit-based products in the Korean market, imports like coconut derivatives, drivers for demand, challenges, and areas of improvement for exporters.
Department of Trade and Industry (DTI) Secretary Ramon M. Lopez expressed support for the industry by ensuring that the various programs developed with the PCA on capacity building, research and standards, finance, marketing and leads generation, among others, are ready for farmers, manufacturers, and exporters to avail.
Day 3 featured organic farming efforts from Abanse Negrense, introducing Negros Occidental's organic agriculture program, efforts in strengthening farming infrastructure, research and development, economic opportunities, environmental and farm tourism, public health and safety measures, and related practices.
Also featured were organic products such as muscovado, shade-grown coffee, and colored rice variants, as well as the concept of slow food and heritage ingredients from the region.
As a special treat, each day of the IFEX Digital Expo ended with special creative sessions featuring artisanal products and practices, from coffee brewing, cooking demonstrations featuring coconut condiments by the International School for Culinary Arts and Hotel Management (ISCAHM) and chef Angelo Guison, to craft beer tasting sessions by Jazel Paraiso of Philippine Craft Kings (PCK) and Craft Beer Association of the Philippines (CBAP).
"As a united front, our community will work together to showcase Philippine food that nourishes and delights, sparks old memories and creates new ones, inspires innovation in the kitchen and beyond, and captivates the world's taste buds. With initiatives such as this expo, CITEM will make sure that the work continues. While building this community, we will keep telling the world of the stories, the hard work, and the best ideas behind the signature flavors of the tropics, pandemic notwithstanding," says Suaco-Juan.
–
Stay updated with news and information from the Department of Trade and Industry by visiting their website at https://www.dti.gov.ph.