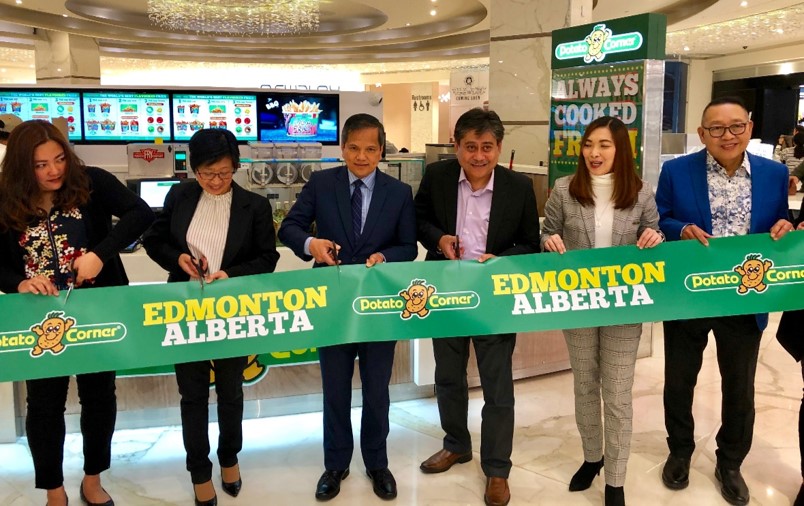 Calgary – Filipino food franchise Potato Corner, dubbed as the "World's Best Flavored Fries," opened its first store in Canada on September 28, 2019 at West Edmonton Mall in Edmonton in Alberta, Canada.
Consul General to Calgary Zaldy Patron was invited to be part of the ribbon cutting ceremony which took place on September 27, 2019, a day before the grand opening.
For the ceremony, the Consul General was welcomed by the Potato Corner-Edmonton Team and was joined by the brand's top executives, namely General Manager for Management-International Operations Kathryna Manalo, International Business Development Manager for Canada Dylene Contigno, Quality Management Head Hazel Sazon, and Regional Business Unit Head for GMA Irene Amado.
"The Philippine Consulate General warmly welcomes Potato Corner as the latest Philippine investor in the province of Alberta. This investment will not only help expand Philippine franchising business in Canada but will also create jobs for the Albertans," Consul General Patron said when asked about the significance of Potato Corner's entry in Alberta.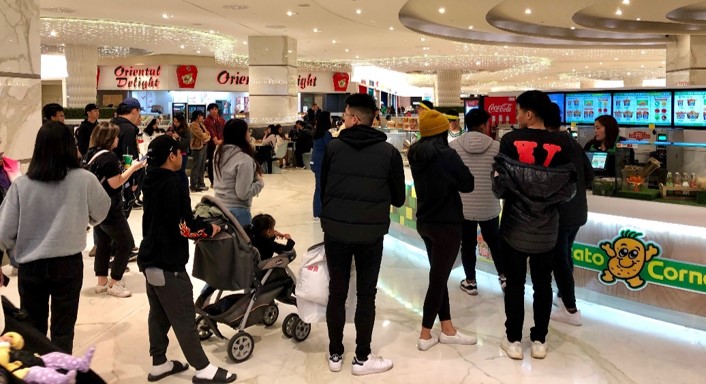 Potato Corner, a leading brand in the food industry for 25 years, opened its first outlet in the Philippines in October 1992 and began franchising the year after. Throughout the years, Potato Corner has garnered numerous awards, mostly recognizing its excellent business model and well-loved brand. It has received the Franchise Excellence Hall of Fame Award by the Philippine Franchise Association and Department of Trade and Industry in 2003, won Best Franchise of the Year for three consecutive years, and most recently, bagged the Global Franchise Award recognized by the same institution.
In Canada, the iconic Filipino brand was franchised by Filipino-Canadian entrepreneur Nelson Rodriguez, who plans to open up to 15 stores in the next three years.
—
For more information, visit https://www.calgarypcg.dfa.gov.ph or
https://www.facebook.com/PHinCalgary.