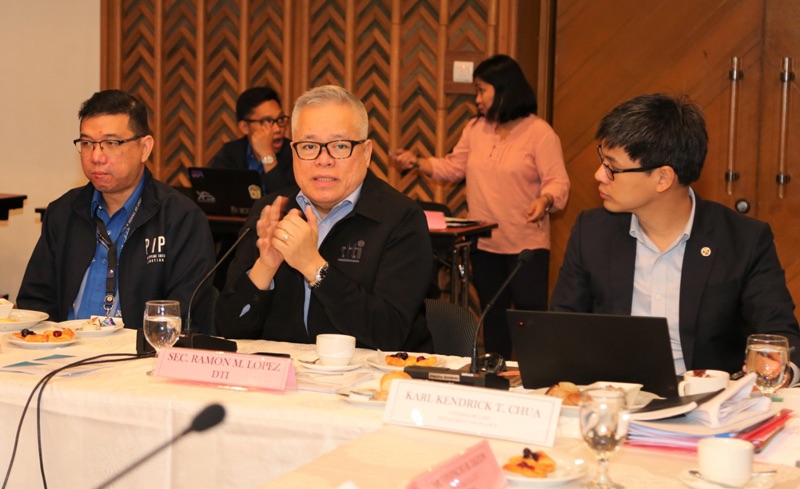 Trade Secretary Ramon M. Lopez lauded the Senate version of the Corporate Income Tax Incentives and Rationalization Act (CITIRA) sponsored by Senator Pia Cayetano.
The new bill not only balances the concerns of many stakeholders, offering a longer transition period for high performing investments (e.g. 100% exportation or employing over 10,000 people), but also removes the export and nationality bias in giving incentives.
Sec. Lopez highlighted this benefit during the CITIRA Forum held last 3 March, which was jointly organized by the Departments of Trade and Industry (DTI) and Finance (DOF). The forum was mounted to fully explain the features of the Senate version and dispel the myths around the CITIRA bill.
"As long as your industry is in the Strategic Investments Priority Plan (SIPP), you can be a foreign company in the Philippines and enjoy incentives, even if you serve the domestic market," the Trade Chief said.
At present, only Filipino-owned enterprises, who abide at least by the 60-40 ownership rule, and export-oriented foreign corporations can avail of tax incentives. This rule pertains to contestable industries such as manufacturing.
Sec. Lopez explained, "If you don't give that incentive, foreign companies will just locate in other countries and then export to the Philippines at zero duty. So, it is better to make them manufacture here in the country and create jobs here instead."
The Trade Secretary further said that with the adjustments in CITIRA, almost all sectors are giving their support for its immediate passing.
According to him, "a few sectors still suggested some refinements in some provisions, but it seems almost everybody generally agrees to support and push for the immediate passing of the bill to finally remove all the remaining uncertainties."
"As we clarify the inventive structure, it will be timely, too, as many foreign brands and corporations adjust their supply chain and diversify their outsourcing points amidst the COVID-19 issue," he added.
"We have to promote our country and make it an investment destination with clearly set rules. We need a policy that is more balanced and a reform that is needed," Sec. Lopez further said.
—
Stay updated with news and information from the Department of Trade and Industry by visiting their website at dti.gov.ph.