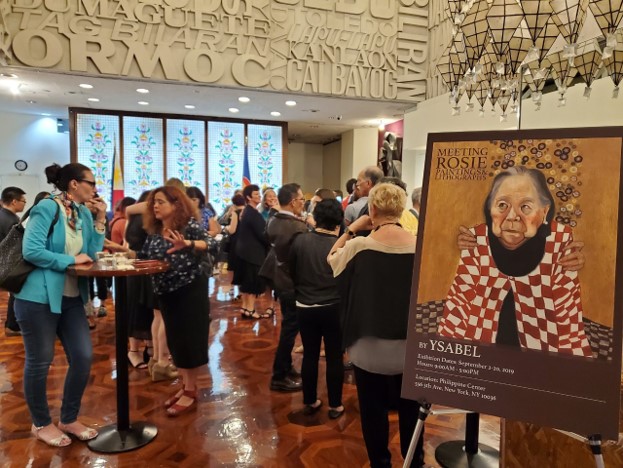 New York — A young Filipino artist based in New York City held her first solo art exhibiton at the Philippine Center in Manhattan from September 2 to 20.
Ysabel Simon, a 21-year-old global artist, held her first solo art exhibiton entitled, "Meeting Rosie," which features oil painting portraits and lithographs prints.
The artworks illustrate the artist's grandmother, who is now living with dementia. The artworks are serious, amusing, and funny, though a few reflect the more negative range of mental states and emotions typically seen in advancing dementia.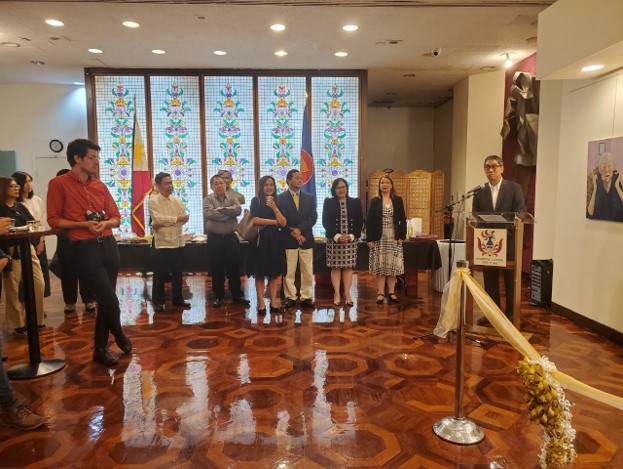 The collection was produced under the guidance of two prominent American artists, Bruce Lieberman and Howardena Pindell.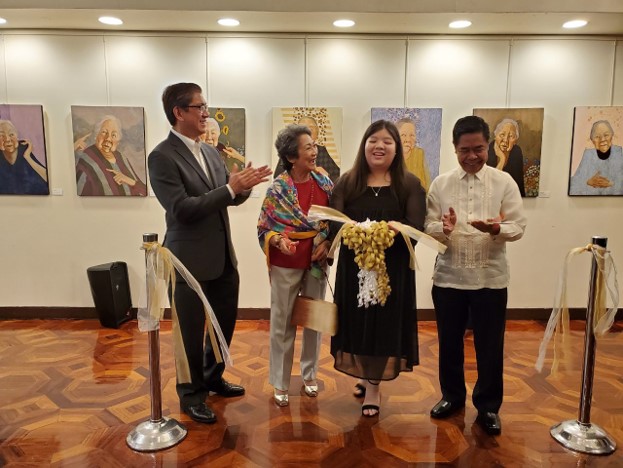 The exhibit was opened to the public last September 5, 2019 where Consul General to New York Claro S. Cristobal led the cutting of ribbon at the opening reception.
Ms. Simon's love for art does not come unexpected since she is the daughter of the award-winning OPM composer Dodjie Simon. She studied in the Philippines, Australia, the United States, and Europe. Her oil-painting entitled "Tinik" (fishbone) won a New York City-wide art competitionand was exhibited in the New York Metropolitan Museum of Art.
She is currently finishing her studies at Stony Brook University with triple concentration in fine arts, business, and Asian-American studies.
—
For more information, visit https://www.newyorkpcg.dfa.gov.ph,
https://www.newyorkpcg.org or https://www.facebook.com/PHLinNY/.