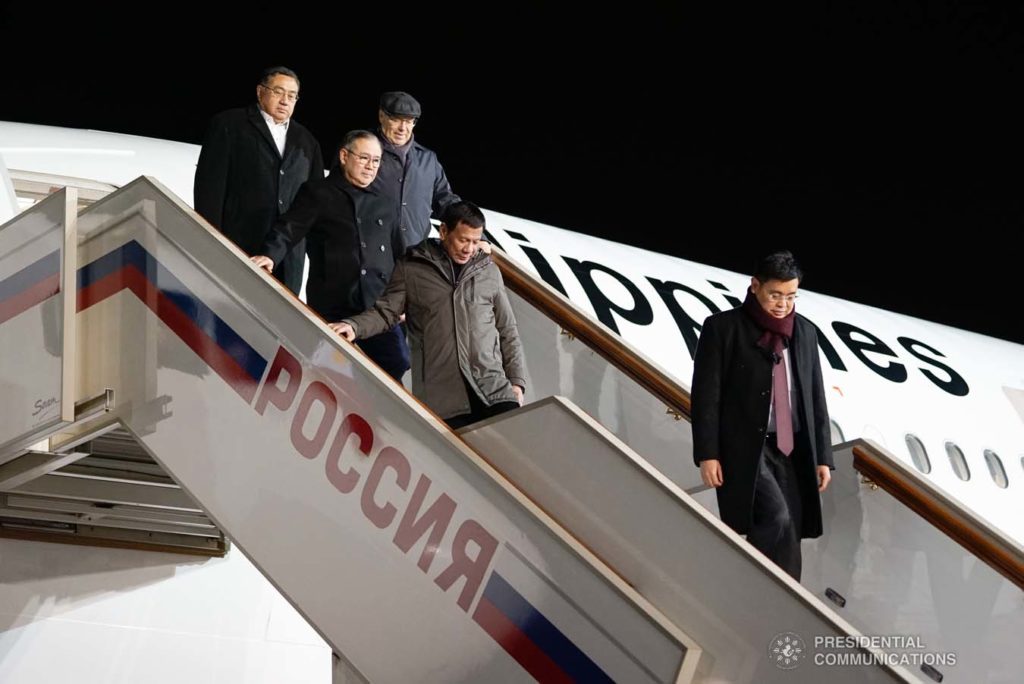 President Rodrigo Roa Duterte left for Russia Tuesday evening for his second visit to the Russian Federation hoping to strengthen cooperation with other countries particularly in the Asia Pacific region.
The President's visit is upon the invitation of Russian President Vladimir Putin.
President Duterte, who will be in Russia from October 1 to 5, will meet the Russian leader in Sochi. The two leaders will intensify cooperation in areas of security and defense, combating terrorism and violent extremism, and addressing transnational crimes.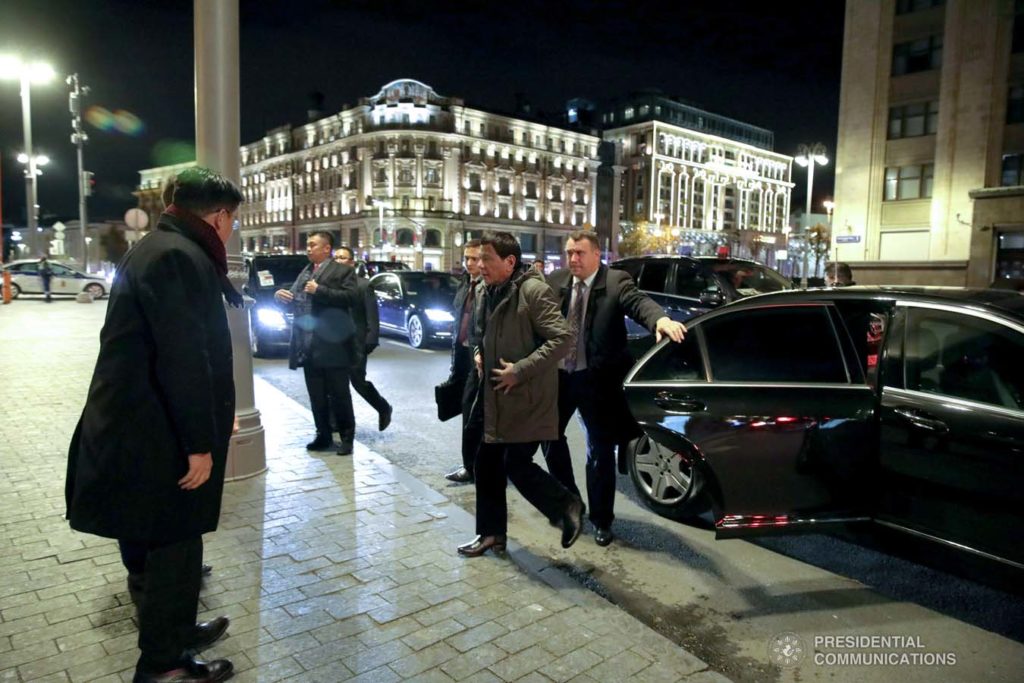 "I will take the opportunity to discuss regional and global developments that impact the Philippines and Russia as key points of convergence of national interests where we can work together," President Duterte said in his speech.
Key agreements are also expected to be signed during the President's visit, which includes political cooperation, health, science and technology, and culture.
The Filipino leader, together with President Putin and other world leaders, will also attend the Forum of the Valdai International Discussion Club in Sochi. "The World Order Seen From the East" is the theme of the forum.
"This will be an opportune occasion to articulate, to a key audience, our independent Philippine foreign policy—one that is based on respect for sovereignty and non-interference, the time-honored principles of international law," he said.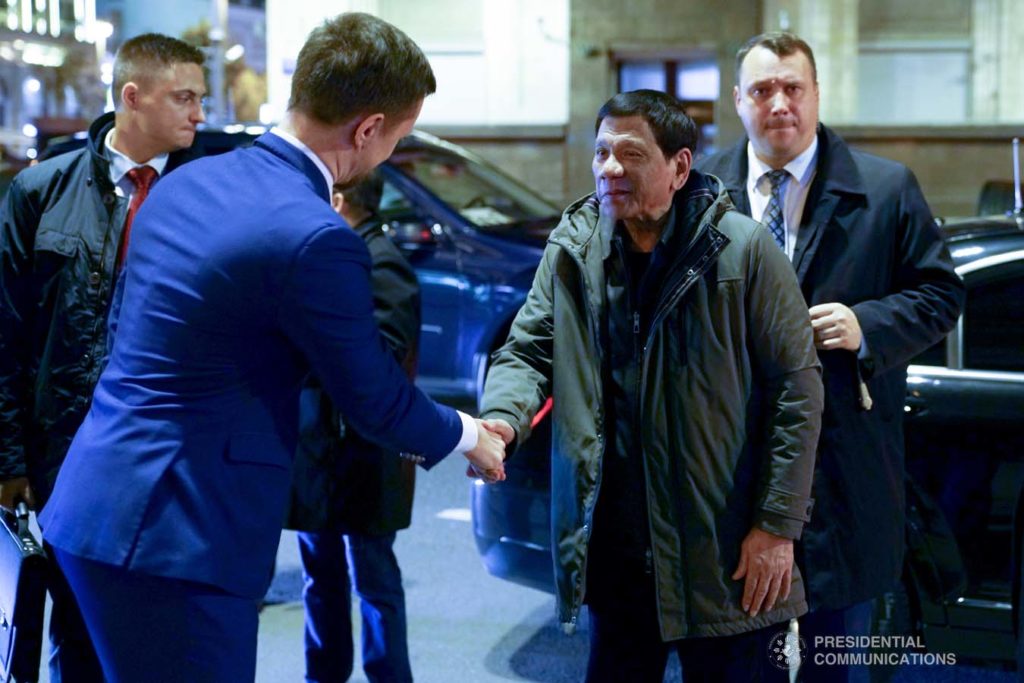 In Moscow, the President will meet Russian business leaders to encourage more economic linkages. He will also engage academics and the students of the Moscow Institute of International Relations University.
Aside from his official visit, President Duterte will also meet with the members of the Filipino community in Russia.
The President's trip also has a cultural component as the Philippine Madrigal Singers present their talents at special cultural programs, like Bayanihan, to showcase the rich Filipino culture and heritage to the Russians. It is also seen to instill pride in the hearts of Filipinos in Russia.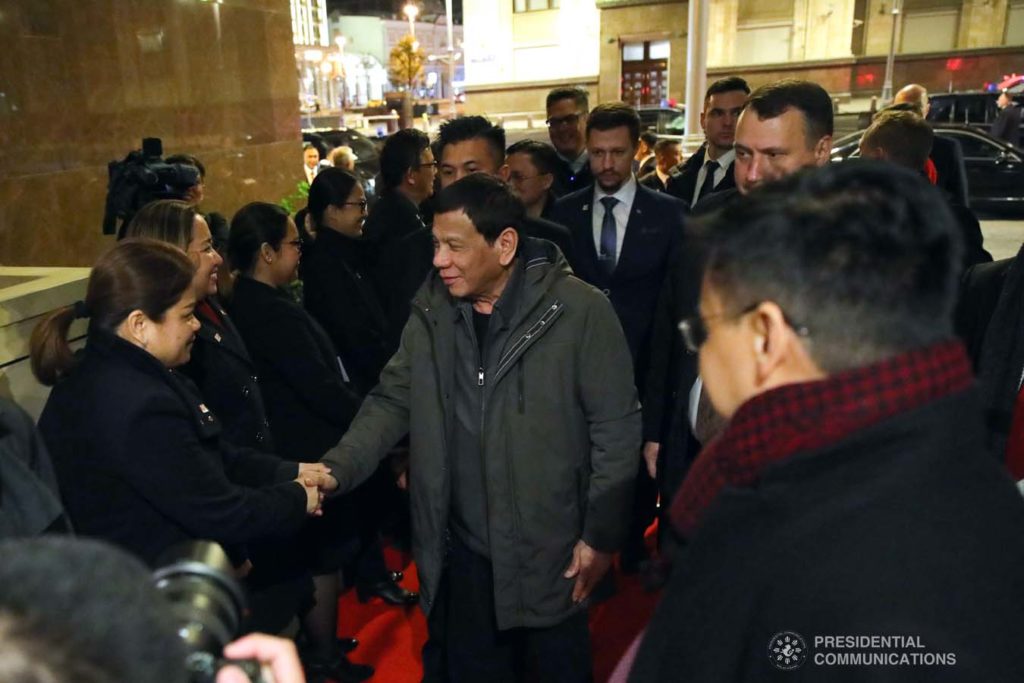 "This visit reaffirms the Philippines' strong commitment to build a robust and comprehensive partnership with Russia, one that is based on shared interests, pragmatism, and mutual trust and respect," he said.
"[Geopolitical] realities and global developments require that nations like ours should have an agile foreign policy. While it is true that we value our long-standing partners, we must also be open to engage new ones," the President added.
The President noted that for the longest time, the Philippines has placed key nations at the margins of its foreign policy, failing to fully explore the potentials of mutually beneficial cooperation.
With the administration's independent foreign policy, there is much optimism about these new and promising times, according to the President.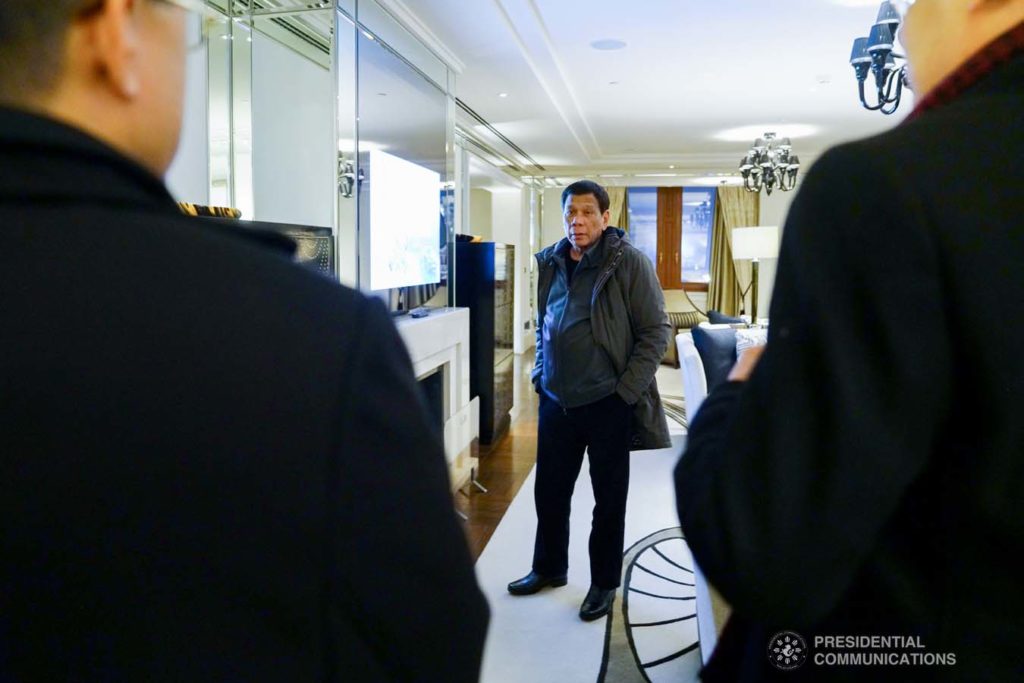 "With hard work from both the Philippines and Russia, we can begin realizing the benefits of a partnership more than four decades in the making," he said.
The President arrived in Vnukovo Military Base Airport, Moscow, Russia, on October 2, Wednesday. He will return to the Philippines on Saturday.