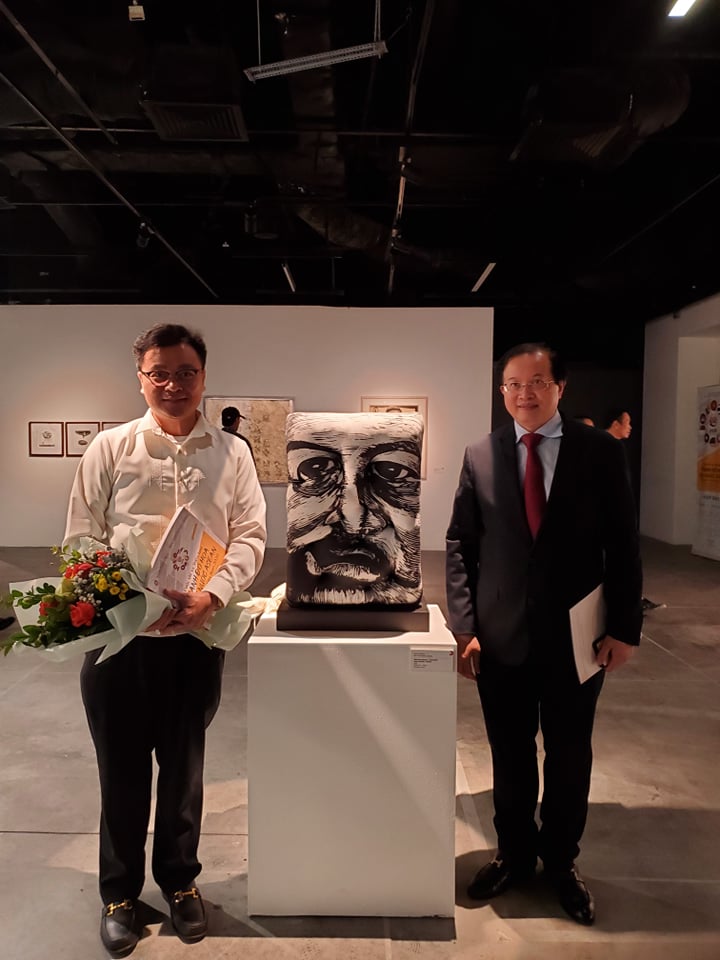 Filipino artist Ma. Victoria Abano, was awarded 3rd prize in the 3rd Association of Southeast Asian Nations (ASEAN) Graphic Arts Competition and Exhibition 2020 in a ceremony organized by Vietnam's Ministry of Culture, Sports and Tourism on 06 November 2020.
117 works of 82 artists from 10 ASEAN member countries were selected for exhibition currently being held at Vincom Center for Contemporary Art from 06 to 25 November 2020.
According to Deputy Minister of Culture, Sports and Tourism Ta Quang Dong, the artistic event aims to enhance understanding and solidarity among ASEAN states and offers a chance for painters in the region to meet and share their achievements, and introduce their countries, people, and cultures to others.
—
For more information, visit https://www.hanoipe.dfa.gov.ph or
https://www.facebook.com/PHinVietnam.