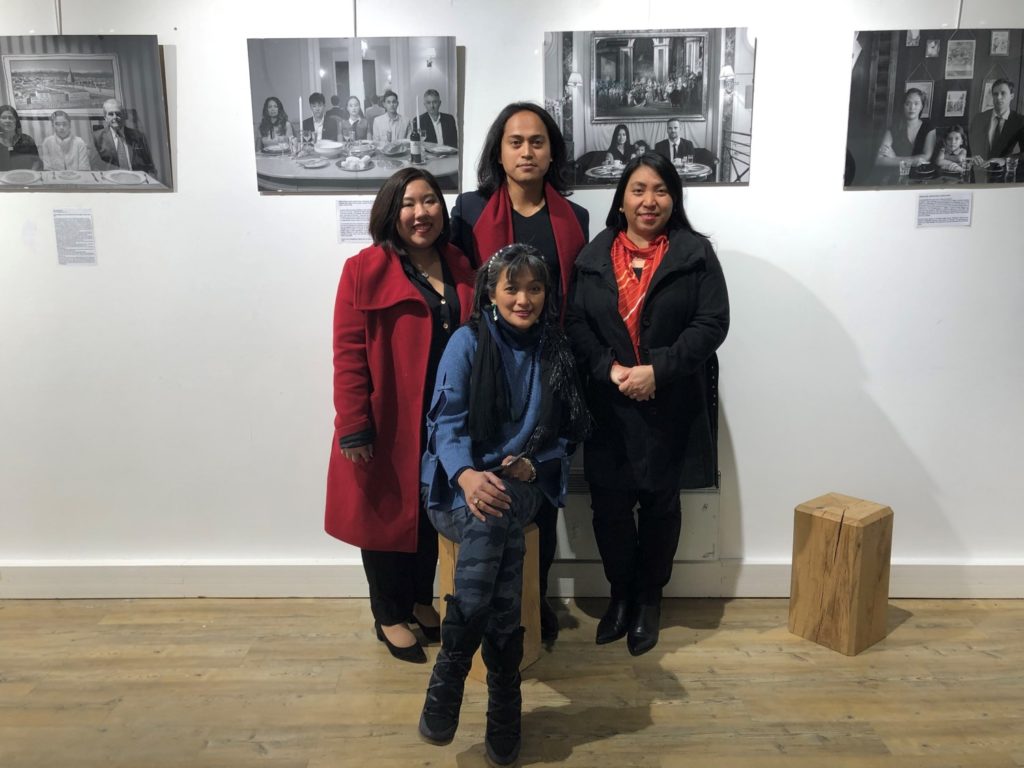 Paris – Paris-based Filipino artist Ryan Arbilo, well-known for his first photography exhibition "Chicken Hands" that was featured at the Maison Européenne de la Photographie in Paris in 2016 and the Yuchengco Museum in Makati City in 2017, brings back to Europe his second exhibition entitled, "Halo-Halo".
After successful runs at the Philippine Consulate General in Milan, the Yuchengco Museum and, more recently at the Galerie Depardieu in Nice, "Halo-Halo" is now being showcased in Ryan Arbilo's current stomping ground, Paris, at the IESA Galerie in the 11th arrondissement.
The Philippine Embassy in Paris expressed its support through its presence at the opening of the exhibition on 02 March 2020. The exhibition will run for a week, until 08 March 2020, at the IESA Galerie, 1 Cité Griset 75011, Paris, France.
The exhibition, whose name comes from the Philippine dessert "Halo-halo" (which roughly translates to "mixed"), features 16 black and white photographs of families composed of Filipina mothers, European fathers and their biracial children. The exhibition curator, Ms. Oriana Llamas – also a Filipino based in Paris – explains how Arbilo aims to create awareness and understanding of the notion of a globalized nation with mixed-race relations, culture and language.
Ms. Llamas continues to explain that the halo-halo dessert, juxtaposing it to life, resonates in the diaspora of Filipinos trying to survive on a daily basis and to find meaning and value in a land that has become their second home. In an attempt to find significance in their lives and as a means for survival, love was found, amidst all chaos and difficulty of differences in culture and values, something beautiful, sometimes heartbreaking but more often inspiring.
—
For more information, visit https://www.parispe.dfa.gov.ph, 
http://www.facebook.com/PHinFrance or https://twitter.com/PHinFrance.