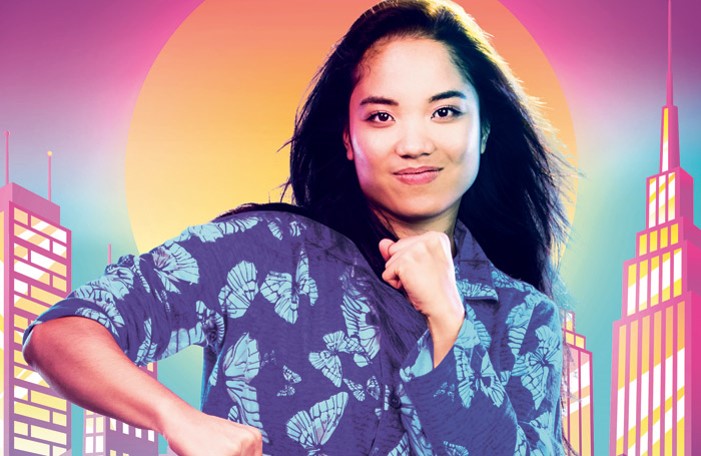 LONDON 08 January 2018 — Filipina actress Ericka Posadas will play the lead role in London's Theatre Royal Stratford East's "Sleeping Beauty", thus marking her professional acting career in the United Kingdom.
Ms.  Posadas is poised to challenge the traditional stereotype of Sleeping Beauty from a damsel in distress to a feisty empowered woman.
"I wanted to do theatre to defy the stereotype of what I am. I was absolutely delighted to get this part," Ms. Posadas said in an interview with Giverny Masso for British theatre website thestage.co.uk.   "As my first role, it's fulfilling that dream of not being a stereotype. To build the character, I looked at strong and carefree women in my life."
The Filipina trained in acting at her A-level alongside her studies in law.  She also studied musical theatre at the Musical Theatre Academy and choreography at London's Bunker Theatre.
"We're proud to see more Filipinos like Ericka make their mark in the UK's creative industry," said Ambassador to the United Kingdom Antonio M. Lagdameo.  "Theatre is one of the most powerful ways we Filipinos can share with the world stories that teach valuable lessons and stories that enable us to empower each other."
"We need more roles to be written, but also for roles to be looked at through more open eyes. Sleeping Beauty is often thought of as the blonde one from Disney. I'm so grateful that Theatre Royal Stratford East was open to casting me," said Ms. Posadas.
Stratford East's Sleeping Beauty is a departure from the traditional fairy tale not only because of the diverse profile of its actors but because of its updated storyline.  In the story, Sleeping Beauty wakes to find herself in a new city with a cruel fairy hot on her heels as she navigates through the urban jungle.  The play premiered at Stratford East on 08 December 2018.
–
For more information, visit www.londonpe.dfa.gov.ph or https://www.facebook.com/pg/PHLinUK and @philippinesinuk on Twitter.