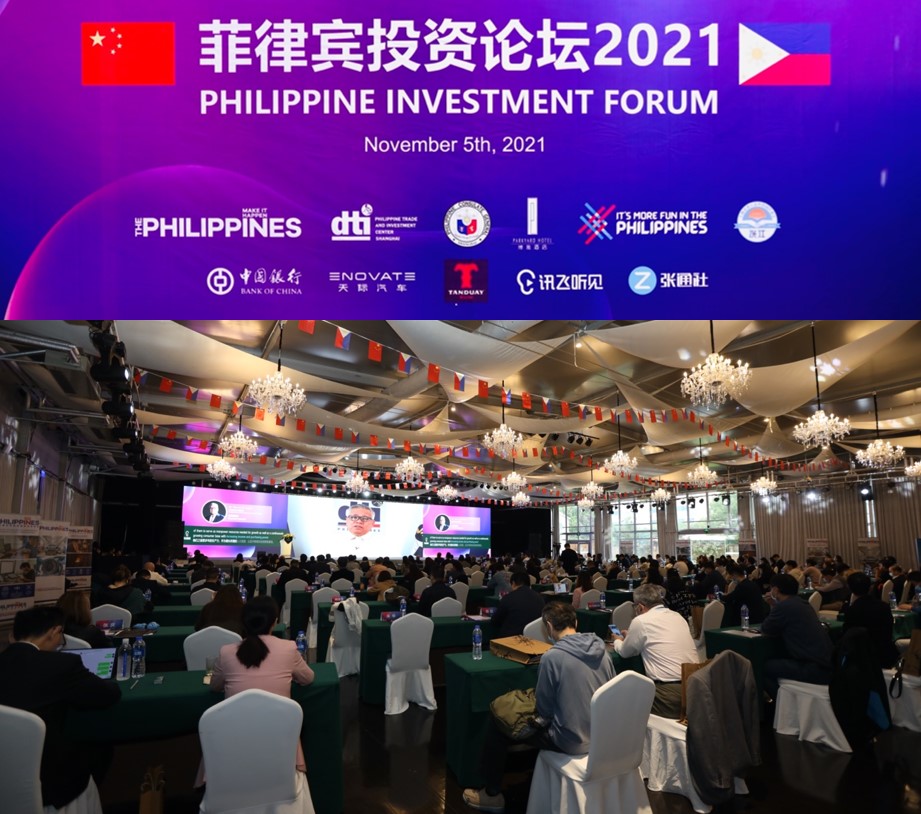 Close to 170 enterprises and organizations, many represented by C-suite executives, attended the maiden and resoundingly successful Philippine Investment Forum (PIF) 2021 held on 05 November at the Parkyard Hotel in Shanghai's showcase New Pudong District.
Organized by the Philippine Consulate General in Shanghai with the local Philippine Trade and Investment Center (PTIC) and Philippine Department of Tourism Office, PIF 2021 was principally directed at the investment communities, locator enterprises and entrepreneurs of Shanghai's sprawling, 95-sqm. Zhangjiang Science City (ZSC).
Dating back to 1992 and touted as 'China's Silicon Valley', ZSC is home to over 18,000 enterprises, 53 regional headquarters of multinational corporations, and 828 high-tech enterprises. With many of these companies actively seeking joint ventures, overseas start-ups for venture capital funding, as well as markets for their products and services.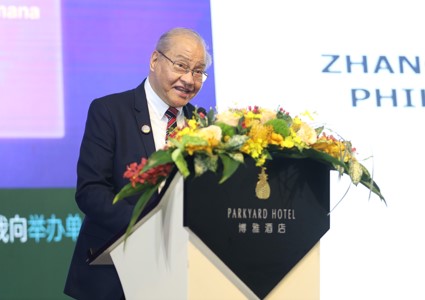 Visiting from Beijing, Philippine Ambassador to China Jose Santiago L. Sta. Romana opened the Forum and welcomed attendees. Emphasizing the Philippines' re-emergence from the pandemic, he cited the strong recovery of Philippine GDP and key industrial sectors, the Philippines high credit ratings, and the recent slew of legislated economic reforms and investment incentives.
Keynoting the Forum via recorded video, DTI Secretary Ramon M. Lopez urged Chinese companies to consider areas for collaboration, leverage the strengths of the Filipino workforce, and explore complementarities between the two countries. The Secretary pitched IT/BPM, electronics, automotive, aerospace, copper-nickel, hyperscalers, agri-business, infrastructure, manufacturing, and real estate development as top industries with most potential for investors.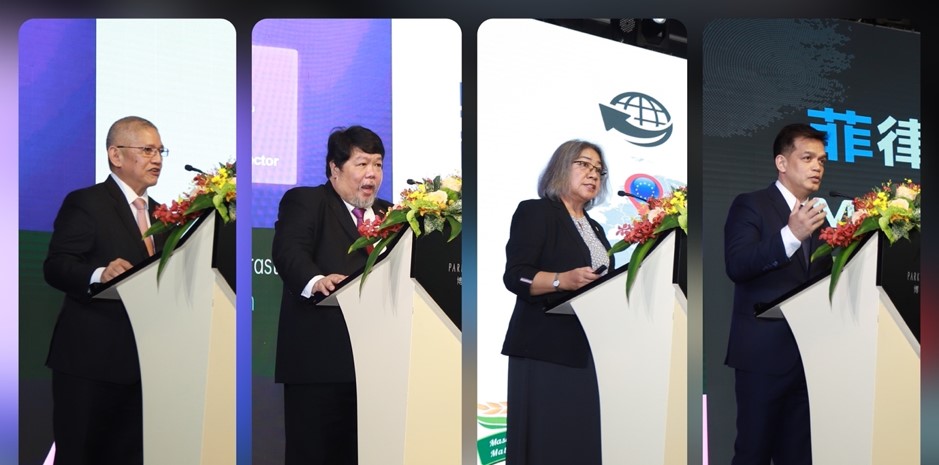 Addressing the event, Invest Shanghai Vice President He Weichen named the Philippines as Shanghai's third-top partner for outbound capital investments among Belt-and-Road countries.
DTI Undersecretary Rafaelita M. Aldaba provided a comprehensive overview of "The Philippine Innovation Ecosystem and Tech Startups in the Philippines", a major area of interest for ZSC-based firms.
PTIC-Beijing Commercial Counsellor Glenn G. Peñaranda spoke on the Philippines' "New Energy Developments and Policies", PTIC-Guangzhou Commercial Consul John Paul B. Iñigo outlined "Opportunities in Infrastructure and the Construction Sector", Agricultural Counsellor Ana Gracia Maria. Abejuela highlighted "Investment Opportunities in Philippine Agriculture", and PDOT-Shanghai Tourism Attaché Ireneo H. Reyes presented "Investment Opportunities in the Philippine Tourism Sector".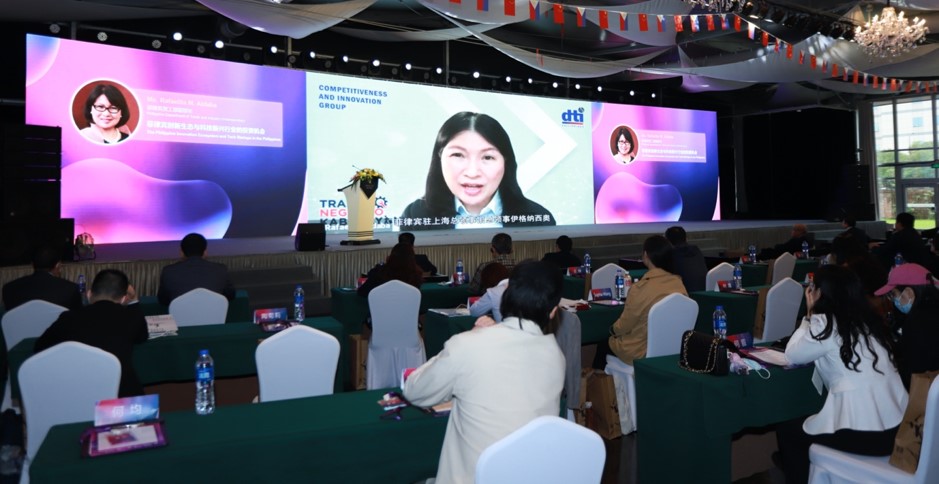 Bank of China-Manila Chief Deng Jun and Chinese electric vehicle manufacturer Enovate Motors Regional General Manager Dong Liang validated the Philippines' many selling points with their respective testimonials on the Philippines' investment and business landscape.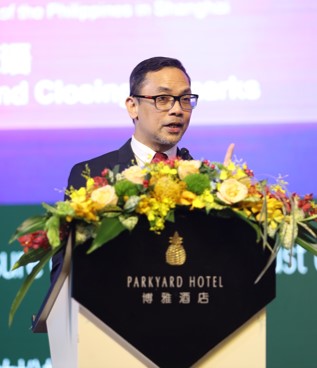 Wrapping up the Forum was Philippine Consul General to Shanghai Josel F. Ignacio, who offered a synopsis of the proceedings. He exhorted attendees to echo the information gathered from the Forum in their management board rooms, and translate interest into concrete overtures and ventures.
Also gracing the PIF were Zhangjiang Group Party Secretary and Chairman Yuan Tao, Vice Mayor Wang Wei of Yiwu City (Zhejiang Province), regarded as China's e-commerce hub and the "World's Largest Wholesale Market".
Maximizing use of the Forum as a platform to promote Filipino culture as well, PIF attendees were treated during the break to Filipino musical numbers and a sumptuous repast of popular Filipino dishes and snacks. Gifts and roundtrip travel packages to the Philippines were also raffled off to lucky participants.
The PIF took place on the sidelines of the 4th China International Import Expo, the world's first and largest import-themed trade exhibition.
–
For more information, visit http://shanghaipcg.dfa.gov.ph/.