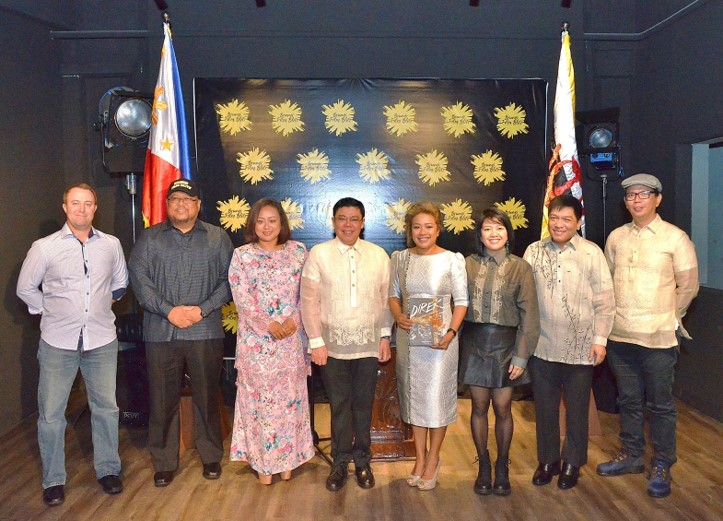 BANDAR SERI BEGAWAN 08 January 2018 — The Sentro Rizal of the Philippine Embassy in Brunei, in collaboration with the National Commission for Culture and the Arts (NCCA), Film Development Council of the Philippine (FDCP), ABS-CBN, and Jollibee Brunei, celebrated the 100 Years of Philippine Cinema at the 2018 Brunei Film Blitz on 16 December 2018 at the Mahakarya Institute of Arts Asia.
The Brunei Film Blitz is part of the Brunei December Festival 2018, an initiative organized by the Ministry of Primary Resources and Tourism of Brunei Darussalam.
The three Philippine featured films were Sonata, directed by Peque Gallaga and Lore Reyes, Kakabakaba Ka Ba? (Will Your Heat Beat Faster?), directed by Mike De Leon, andKita Kita (I See You) directed by Sigrid Bernardo.
Sonata features Cherie Gil, who won for Best Performance in the 2015 ASEAN International Film Festival; Kakabakaba Ka Ba? is the first film included in ABS CBN Film Restoration Project; and Kita Kita is currently the Philippines' highest-grossing independent film.
Chargé d' Affaires Pete Raymond V. Delfin highlighted that "the Philippine movie industry is one of the most influential in the Philippines. The three featured films for this day are a selection which intend to show the rich Filipino experience, whether we are in the Philippines or abroad."
On behalf of the Embassy, he also handed over to Mahakarya Institute of Arts Asia two copies of the book titled "Direk: Essays on Filipino Filmmakers," donated by the De La Salle University Publishing House.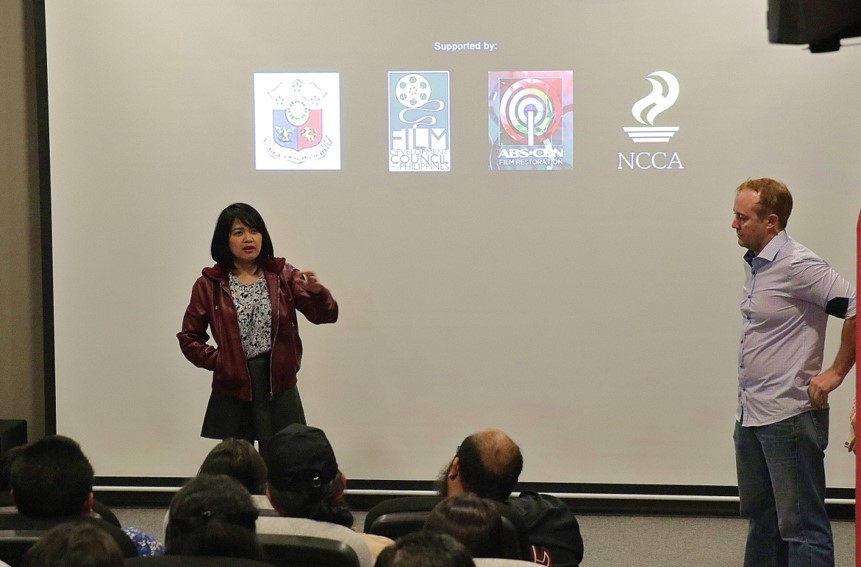 After the film screenings, the members of the audience participated in a discussion with Director Bernardo, Dr. Tolentino and Mr. Asilo about the films, the history of the Philippine Cinema and how Brunei can emerge in the ASEAN and global film industry.
A member of the Royal Family and Founder of the Mahakarya Institute of Arts Asia, Yang Amat Mulia Pengiran Anak Hajah Nurul Amal Munjiatul Athirah binti Pengiran Sura Negara Pengiran Anak Haji Muhammad Bey Muntassir together with Deputy Permanent Secretary of Tourism Wardi bin Haji Mohammad Ali, attended the welcome ceremony to open the Philippine Film Day. Siti Kamaluddin, Brunei's first international female director, and Mahakarya Institute Dean Dr. Alex Fischer were also in attendance.
Invited guests from the Philippines were Kita Kita director Sigrid Andrea Bernardo, Manunuri ng Pelikulang Pilipino member and University of the Philippines Film Institute faculty Dr. Roland Tolentino, and Philippine Daily Inquirer newspaper Film Critic and Entertainment Editor Rito Asilo.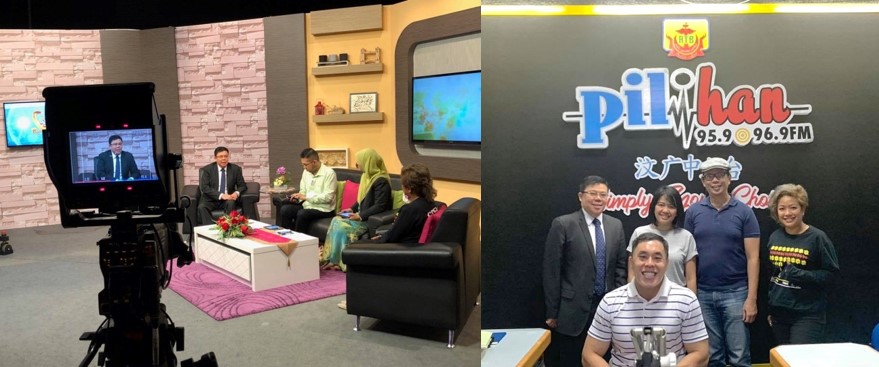 Ms. Bernardo, Dr. Tolentino, and CDA Delfin, promoted the event in tri-media platforms at a Press Conference held on 14 December 2018, at the morning TV show Rampai Pagi, and radio shows Pelangi and Pilihan on 15 December 2018 where the celebration of 100 Years of Philippine Cinema and the three featured films were discussed.
–
For more information, visit www.bruneipe.dfa.gov.ph, www.philippine-embassybrunei.org or https://www.facebook.com/PHinBrunei.