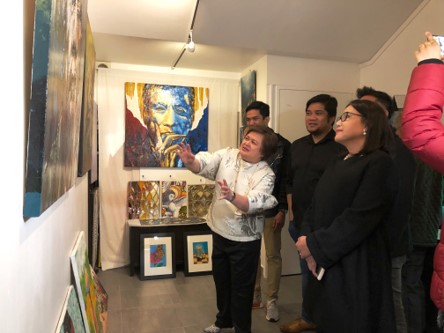 Paris — Filipino painters Marie Expert, Dhon De La Paz and Francis Eric Dimarucut, and Cris have come together to form the artistic group "Kwadro Pintura", and have successfully opened their first contemporary art exhibition of Paris.
As an expression of the Embassy's support, Ambassador to France Maria Theresa P. Lazaro was present for the ceremonial ribbon-cutting of the exhibition held on April 27, 2019 at the Arbilo Gallery in Paris' 15th Arrondissement.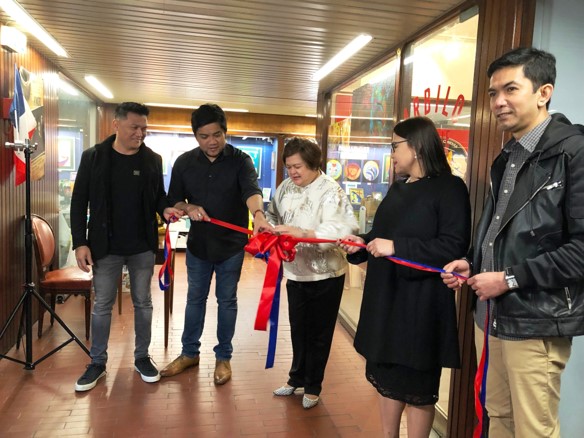 Apart from showcasing Filipino talent, the exhibition also highlighted Philippine culture as the artists chose several Filipino-inspired subjects that reflected their past experiences in the Philippines or their views on current events.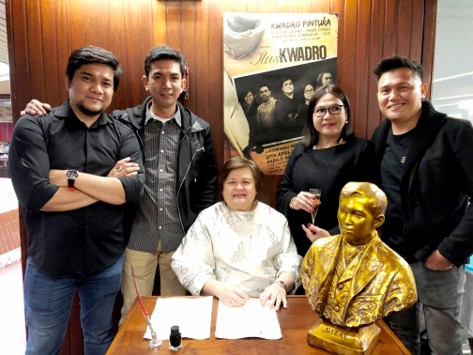 "We are very happy to learn of the creation of Kwadro Pintura and to hear of the group's plan in support of Filipino artists in France and in Europe and to promote our country in this region. The artworks I have seen here are remarkable. I have no doubt that with the group's efforts in support of each other, Filipino artistry and talent will be recognized on a much larger scale in the very near future," Ambassador Lazaro said.
The exhibition ran until May 3, 2019 at Arbilo Gallery at 15 rue Alasseur 75015, Le Village Suisse, Paris.
—
Stay updated with news and information from the Embassy in Paris by visitin their website at www.parispe.dfa.gov.ph, 
http://www.facebook.com/PHinFrance or https://twitter.com/PHinFrance.