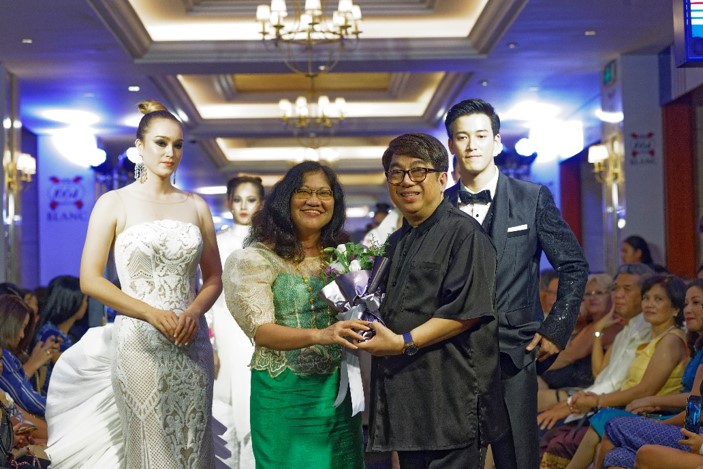 Vientiane — With the aim to promote Lao fashion industry, more than 50 local and international fashion designers showcased their latest collections at the Lao Fashion Week 2019 on September 9 – 13, 2019 at the Landmark Mekong Riverside Hotel in Vientiane.
Lao designers, former Lao Fashion Week winners, and designers from the Philippines, Indonesia, Japan, Singapore, France and Germany, among other countries, joined the event which included nightly fashion shows, workshops and seminars on various subjects, as well as the announcement of the winner of Lao Fashion Week 2019, who will then study in fashion institutes in Paris, London, Manila, and Bangkok.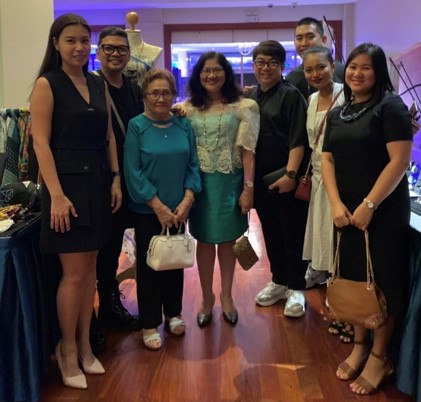 The participating fashion designers were also asked to donate some of their works to be sold at the Designers Pop-Up Store set up at the site of the Lao Fashion Week, where a percentage of the sales revenue will support the Lao Young Designers project, disabled people, and the victims of the recent typhoon and floods in the southern provinces of Laos.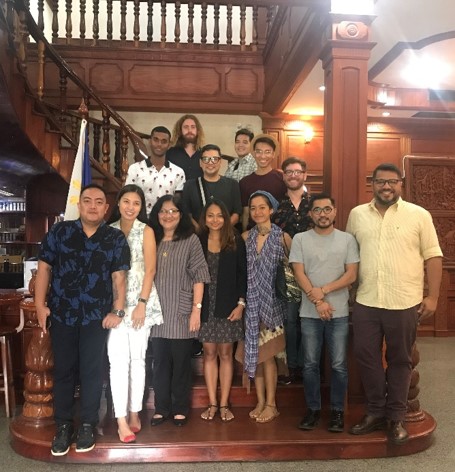 The artistic works of several Filipino designers graced the Lao Fashion Week's runway, including Cambodia-based Filipinos Don Protasio (Don Protasio) and Reynier Abello (Armada);  Julius Tarog of the JT clothing line; Renan Pacson, Creative Director of the Arin fashion brand; Christian Edward Dalagaog of CHED Studio; Byan Peralta of Bryan Peralta Designs; Ann Lorio of Ann Lorio Couture, which featured sea glass jewelry; and Albert Adrada, who promoted his Luxewear collection during the culminating event of the fashion week.
JJ Aquino and Mariton Villanueva, recent graduates of the Fashion Institute of the Philippines (FIP) also presented their collections, which featured colorful woven textiles from the Philippines. In addition, FIP Director Iross Santos-Cramer represented the Institute as a judge during the Lao Fashion Week 2019 Contest. The Filipino designers paid a courtesy call at the Embassy on September 12, 2019.
—
For more information, visit  https://www.vientianepe.dfa.gov.ph or
https://www.facebook.com/vientianepe/.